This article is written by Ng Shi Ting, a food and travel enthusiast, and originally published on lobsterpaints.com.
Uptown Girl [uhp-toun gurl]: A girl who is rich and sophisticated. One who is used to the comforts and luxuries of life.
So you are that classy and elegant girl hanging out in Macau for a day. Whether it is a planned break or merely just a stopover, you must have a proper itinerary and tasteful plans. But, you also don't want your day to look too predictable by just visiting the integrated resorts only.
Dilemma much? No worries, here is my take on how you can strut down the streets of Macau gracefully.
8:00 AM Breakfast at Lung Wah Tea House
Perhaps you think you deserve an American breakfast and a good cup of coffee since you are that refined lady, but there isn't any excuse why you should not attempt to hype up your morning at Lung Wah Tea house. 
If you are looking forward to see a lavish dimsum restaurant, I am sorry but I have to disappoint you. Actually I think you will probably be so overwhelmed with all that furniture and other fixtures that you might think that you have stepped into a furniture store instead.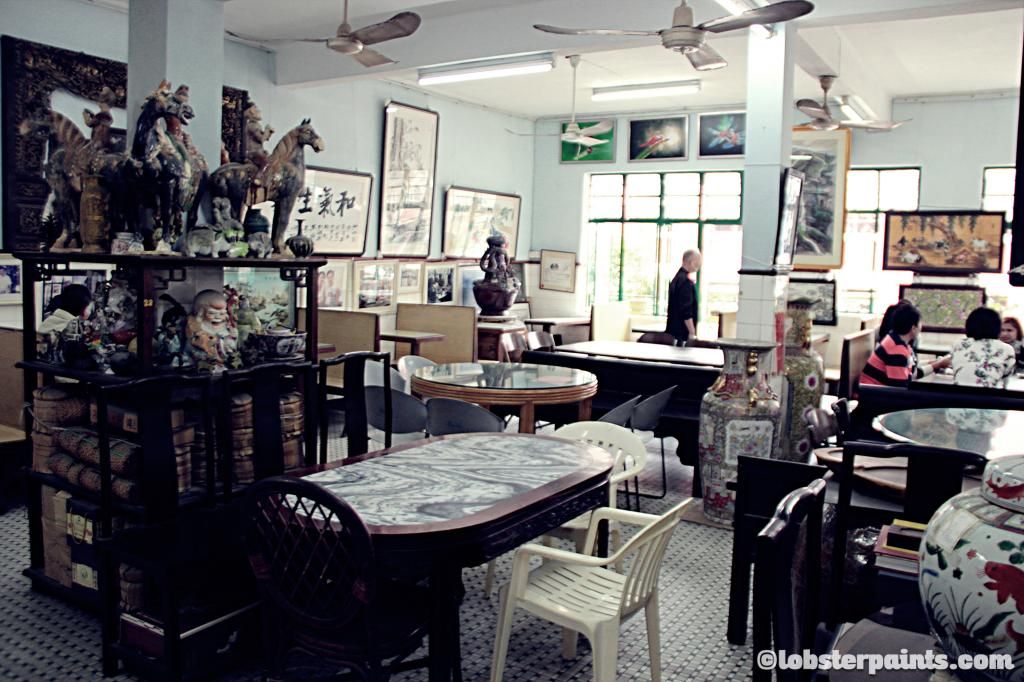 In fact, the furniture and decorations in Lung Wah Tea House were hardly ever planned for.
Some of them were the original furniture from the days when the tea house first started, others were gifts or the owner's personal collection of antique vases, urns and paintings.
During my first visit to Lung Wah Tea House, I assumed that Macau would have a strong influence from Hong Kong, so I was hoping for the same experience in a tea house in Hong Kong with someone pushing a trolley or cart around to offer you some dimsum.
However, you'll find the dimsum cart at Lung Wah Tea House stationed at a corner instead. You will have to swing by and pick up whatever you like on your own.
After a couple of trips to the dimsum cart, we end up a table filled with baskets after baskets of food! I guess this is almost everything available that morning and we have got one of each.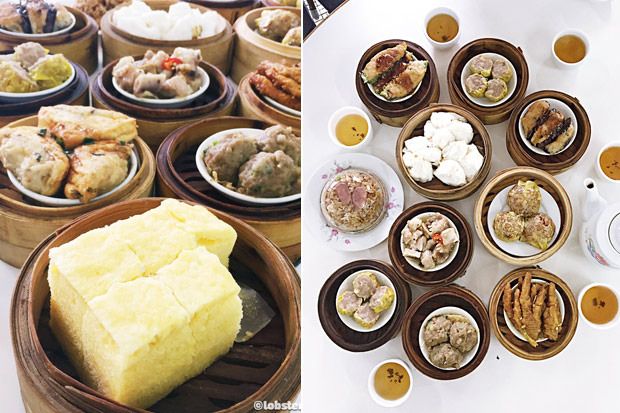 As mentioned, this is my second trip to Lung Wah Tea House and it sure seems like the dimsum variety has grown a fair bit ever since. There were new additions and items such as the carrot cake that I was looking forward to was no where in plain sight. 
Anyway, my views and opinions about the dimsum is still the same. Although the food were quite heavily seasoned to me, there was nothing fancy but a selection of authentic and homely dimsum.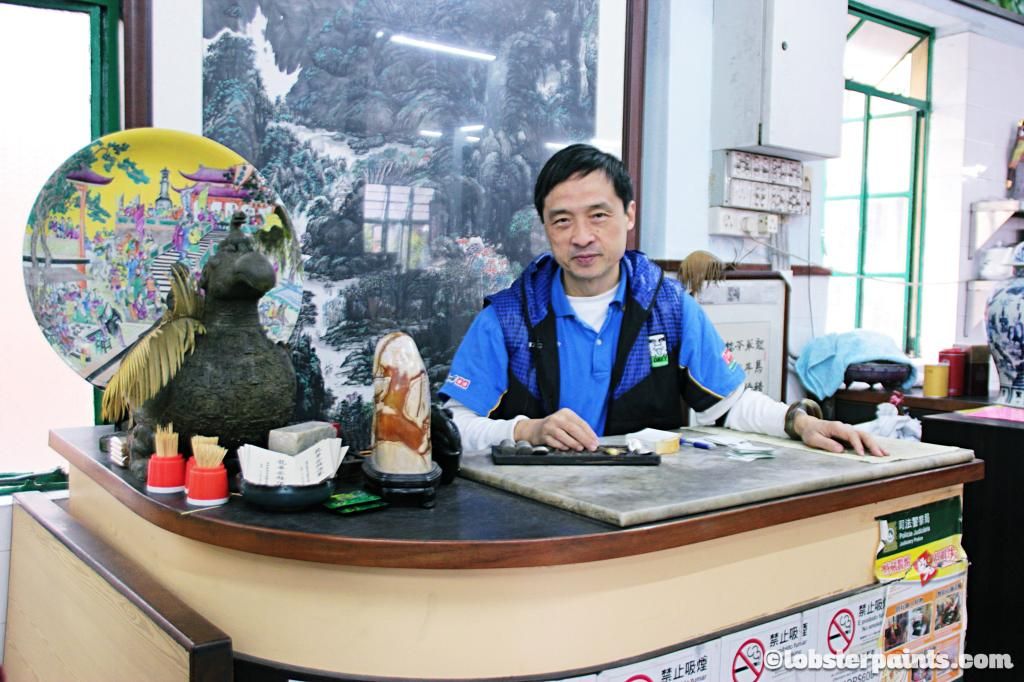 Above: Mr He Ming De
Lung Wah Tea House was first established in 1962 and set to offer simple yet authentic Cantonese dimsum fare. After a long history of 53 years, the place is currently managed by Mr He Ming De, the son of the original owners.
Speaking to some of the locals when we were there, we found out that most of them enjoys the tea house as much as we do.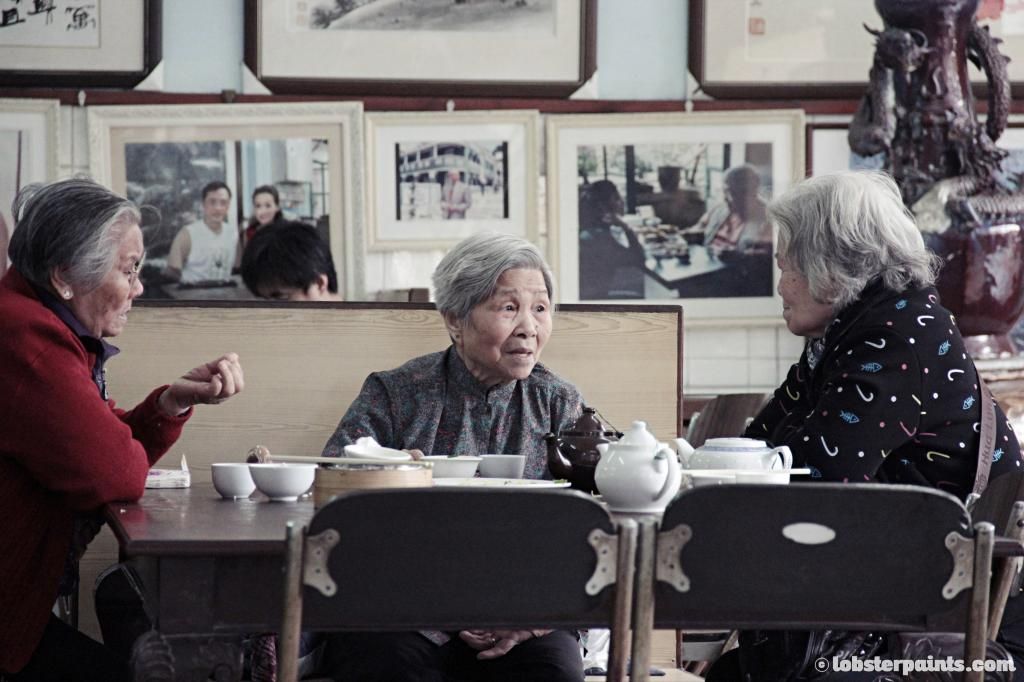 The locals will usually drop by whenever they have free time for some specially brewed tea while checking out the news on the local newspapers before indulging in the dimsum or Cantonese dishes available.
No wonder the tea house had a special mention in the Michelin guide for Hong Kong and Macau published in year 2011, alongside with all the other awarded restaurants.
news POST
Purchase this article for republication.