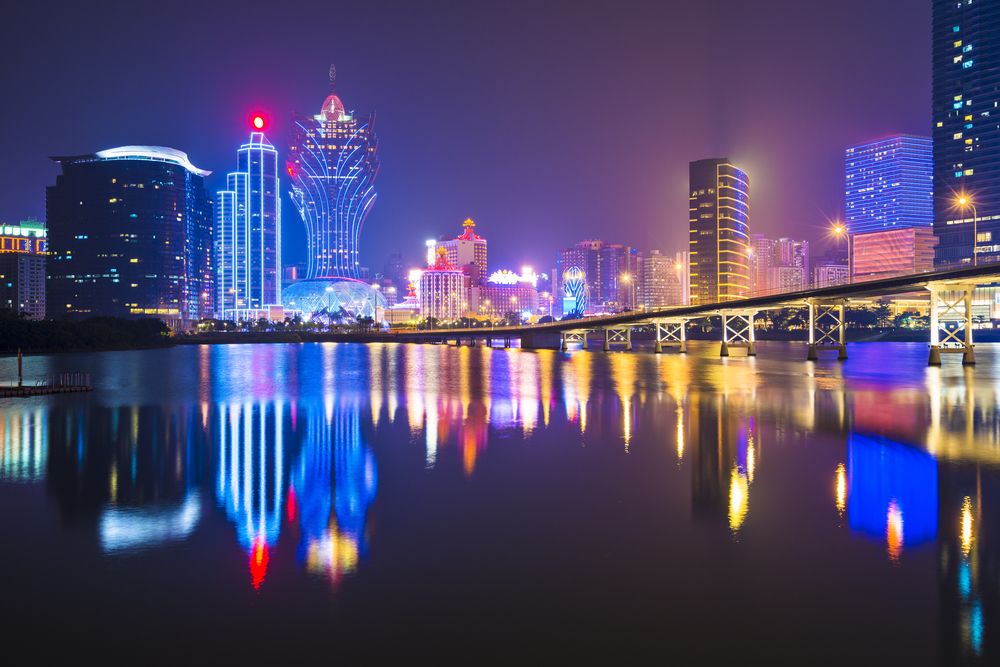 Photo: Shutterstock
MACAU - Dubbed Asia's Las Vegas, Macau - a metropolis with glistening skyscrapers dominating its skyline - has a secret that will win every traveller's heart through the way of the stomach.
Spread out across three islands - Coloane, Taipa and Macau Peninsula - the former Portuguese colony has been influenced by the different cultures that have touched the island since it was founded in the mid-16th century.
Travellers can expect to find authentic Portuguese fare made with recipes brought from the motherland, tuck into Asian offerings during yum cha sessions and be spoiled for choice while feasting on street food across the islands.
Above right: Ms Eileen Stow with her employee at Lord Stow Bakery. Her late brother, Andrew, founded the popular bakery in 1989.
Keeping memories and heritage alive through food
The first thing that comes to mind when anybody talks about Macau is its famous Portuguese egg tarts.
A popular street food for those with a sweet tooth, this custard treat is baked in a flaky croissant-like shell and is the go-to snack for both young and old.
This custard treat can be found on almost every street corner in Macau, and undeniably, the most famous of all is said to be from Lord Stow Bakery.
With over five outlets spanning across Macau and Asia, the original shop was opened in Coloane in 1989 by the late Mr Andrew Stow and his wife, Margaret.
The iconic egg tarts we enjoy today was inspired by Mr Stow's daughter, Audrey. He wanted to create a recipe to celebrate her first birthday.
Since its founding, many have enjoyed the sweet treats including celebrities such as Nicholas Tse, Ken Hung, Anthony Bourdain and Mick Jagger.
However, it doesn't matter how rich or famous you are, visitors to the shop still have to queue up accordingly. Ms Eileen Stow, sister of the late Mr Stow, said everybody is treated like a VIP here.
Ms Stow settled in Macau in the eighties and hopes to continue the legacy and passion for food that her brother left behind.
Baking begins promptly at 2am, hours before the shops open for business at 7am. The tarts, said Ms Stow, are baked continuously throughout the day to cater to its demand and maintain freshness and quality.
Over 6,000 tarts are sold a day across its outlets in Macau.
Though there are plenty of shops selling these identical custard gems, each chef has their own recipe and they can have varying tastes.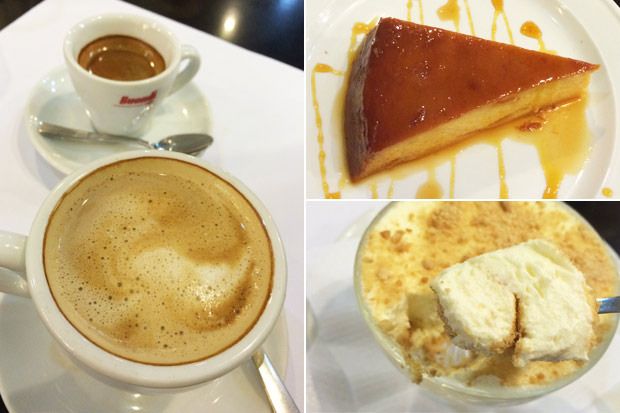 Over at Cafe Ou Mun, diners can also enjoy these custard desserts made with a recipe brought over from Portugal.
Owner Mr Jose Alvez, who is the first person in his family to become a restaurateur, started the cafe to bring the taste of home to Macau.
The desserts, tarts, savoury dishes and even the coffee are made with original recipes which have been followed to the tee. If the recipes changes, Mr Alvez laments that his customers will complain.
According to Mr Alvez, the egg tarts sold at his cafe originated from a recipe which came from Portugal called Pastel de Nata. Outwardly, all these custard tarts look similar but the authentic Portuguese style has a distinctively sweeter taste.
Many of his cafe's patrons are from the Portuguese community who would drop by during the weekends after church to have coffee and some light bites.
Having a cafe here, said Mr Alvez, is his way of keeping the Portuguese culture alive in Macau. If not, the history of the place will be forgotten and lost, he added.
Where to go:
Lord Stow Bakery
1 Rua do Tassara, Coloane, Macau
Cafe Ou Mun
12 Travessa de S. Domingos, Macau
More about
news POST
Purchase this article for republication.