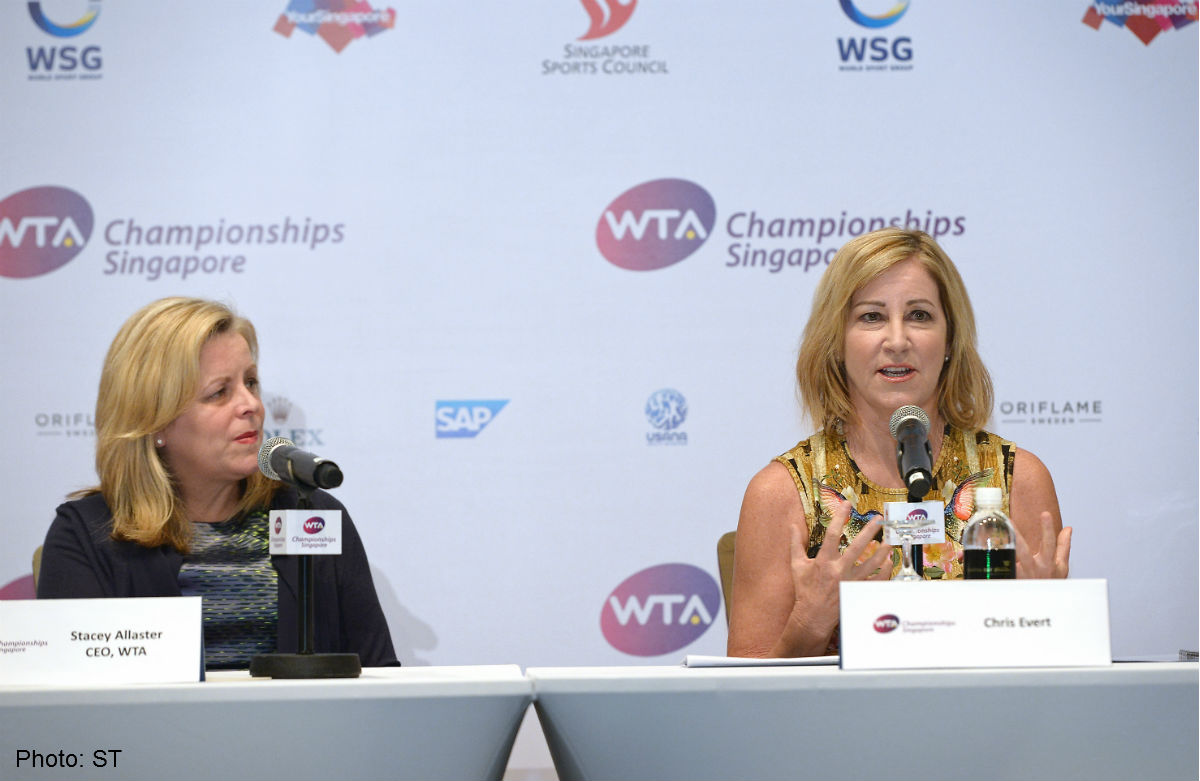 THERE is neither a Big Four nor talk of a "golden generation" - evident in the men's tour - but Women's Tennis Association (WTA) chairman and chief executive officer Stacey Allaster would not have it any other way.
"I think it's all good," the Canadian told The Straits Times on Monday.
"The game has never been in a better place. I'm living the dream right now."
With a group of older and more experienced stalwarts at the top and a batch of up-and-coming talents making their surge, Allaster feels the women's Tour will be in a good place for a long time to come.
She said: "We've had this good mix of established stars and rising stars challenging them for a while now.
"It speaks well for the tour, it's great dynamic for the fans."
Women's tennis, Allaster added, also has a unique ability to inspire.
China's Li Na, she noted, reinvented herself and won another Grand Slam title at the Australian Open, despite being on the verge of turning 32.
"Magicians" like Poland's Agnieszka Radwanska, 24, find ways to diffuse the powerful shots of their opponents.
It is a scenario that could mean a longer time spent in waiting for starlets like world No. 19 Eugenie Bouchard.
But after a break-out Australian Open tournament over the last two weeks, the Canadian is definitely not shying away from the challenge.
Said the semi-finalist who lost to Li: "Some of the women are playing better as they age, which makes it very interesting for other players like myself and some of the other next-generation players.
"When we play against (the top players), I think it becomes really interesting and makes the women's game so exciting right now.
There are different generations playing against each other."
With 10 nations represented among the current top 10 players on the WTA tour, Allaster also knows that women's tennis is now more far-reaching than ever before.
She said: "You have 10 national heroes building women's tennis.
"That has been a significant opportunity for us, and a key component to our growth and success.
"To have an Asian national hero as well is catapulting women's tennis," she added in reference to Li.
China alone, for instance, will host 10 tournaments - the bulk of the 17 WTA events in Asia-Pacific - this season.
In the 2012 season, it staged just two events.
Said Allaster: "You're dealt a deck of cards and the greatness is the cards that women's tennis is dealing with are driving the growth of women's tennis."

Get a copy of The Straits Times or go to straitstimes.com for more stories.