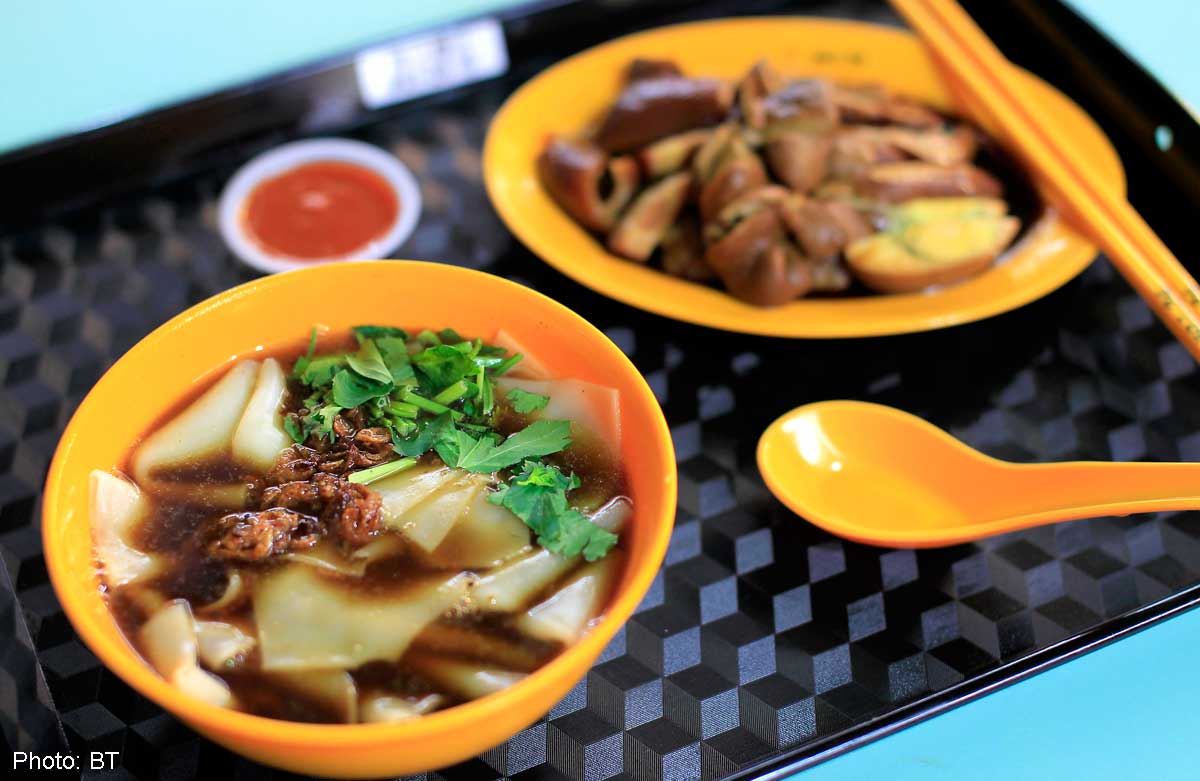 It was called The 24 Hour Street Food Frenzy Safari and there could not be a more apt title.
For 24 hours last weekend, we ate and ate, flitting from venue to venue.
In all, 40 dishes, 32 food stops, 1,440 minutes, all corners of the island covered and no sleep allowed. There were even doctors on hand, just in case. And what a multicultural lot we were - 25 international journalists, bloggers and TV crew, alongside a team of locals.
The idea came from my desire to have a different kind of press launch for the World Street Food Congress 2015. (April 8 to 12, mark your calendar, folks.)
In organising this epic epicurean event, I may have created the world's longest-ever press conference. The Safari was not just about eating - it also gave an understanding of the world's most popular food culture.
A chance to see first-hand the business models and street food entrepreneurs at work. And how such cuisine is a tourism icon. Also how young, educated hawkers are out to stop the deterioration of our local food heritage. That means little if the quality is not there, but this safari had it in spades.
Here are some highlights:
12.30pm, Saturday
Guan Kee Kway Chap
210,Toa Payoh Lorong 8,
#01-24
11am to 8pm, Mondays to Wednesdays,
Fridays and Saturdays
9am to 8pm, Sundays
We thought the Western journalists might be queasy about offal, but they were the first to proclaim their love for it.
The offal here is cleaned well, softly stewed and left with some bite intact. The lor (stew sauce) is not too redolent with herbs, which can put some off from this Teochew dish.
1.30pm, Saturday
Fishball Story
Golden Mile Food Centre,
#01-85
Beach Road
10.30am to 5pm daily
Hong Kong bloggers Natalie Wong and Hiro Cheung, of Nat & Hiro, revealed that while chomping on mee pok tah that they had never had fishballs so good.
"They're made from pure fish and of such delicious texture," Natalie said.
Food editor Odilia Wineke from Indonesia's top lifestyle portal, Detik.com, also fell for the mee pok tah. "Why don't we have this in Indonesia?" she exclaimed.
9pm, Saturday
Mamu Kitchen
1 Bedok Road,
Bedok Corner Food Centre, Stall #25
1.30pm to 9.30pm Thursdays to Sundays
Mamu's style aims to please the masses with flavour and presentation. His opeh mee kuah, which comes thinner and lighter, uses a seafood and lamb stock.
This thick spicy noodle soup comes in a boat-shaped opeh leaf (from the betel nut palm). It was visually appealing and tasty.
10pm, Saturday
Candlenut Restaurant
331 New Bridge Road,
#01-03
Noon to 2.30pm, 6pm to 10pm Mondays to Fridays
6pm to 10pm Saturdays
Closed Sundays
We came here for a unique rendition of the iconic buah keluak nut. Chef Malcolm Lee turned it into an ice cream dressed with caramel. Many were trying it for the first time and had an inexplicable affinity for the strange yet appealing taste.
8am, Sunday Ye Lai Xiang Block 4A Woodlands Centre Road #02-36 4.20am to 2.30pm Closed Thursdays
One of the best versions of laksa we have had in a long time. They grind their own gritty rempah and, rather than rely on dried shrimp, create a perfectly tasty stock.
Most of the team members made it through the full 24 hours, becoming the first successful food commandos of the first 24 Hours Food Frenzy Safari. Congratulations!
For a full list of stalls, go to www.wsfcongress.com
Makansutra, founded by KF Seetoh, is a company that celebrates Asian food culture and lifestyle. It publishes food guides in and around the region, produces a food television series, develops interactive mobile content and services, operates food courts and eateries, organises food tours and events and consults on culinary concepts.

This article was first published on October 26, 2014.
Get The New Paper for more stories.