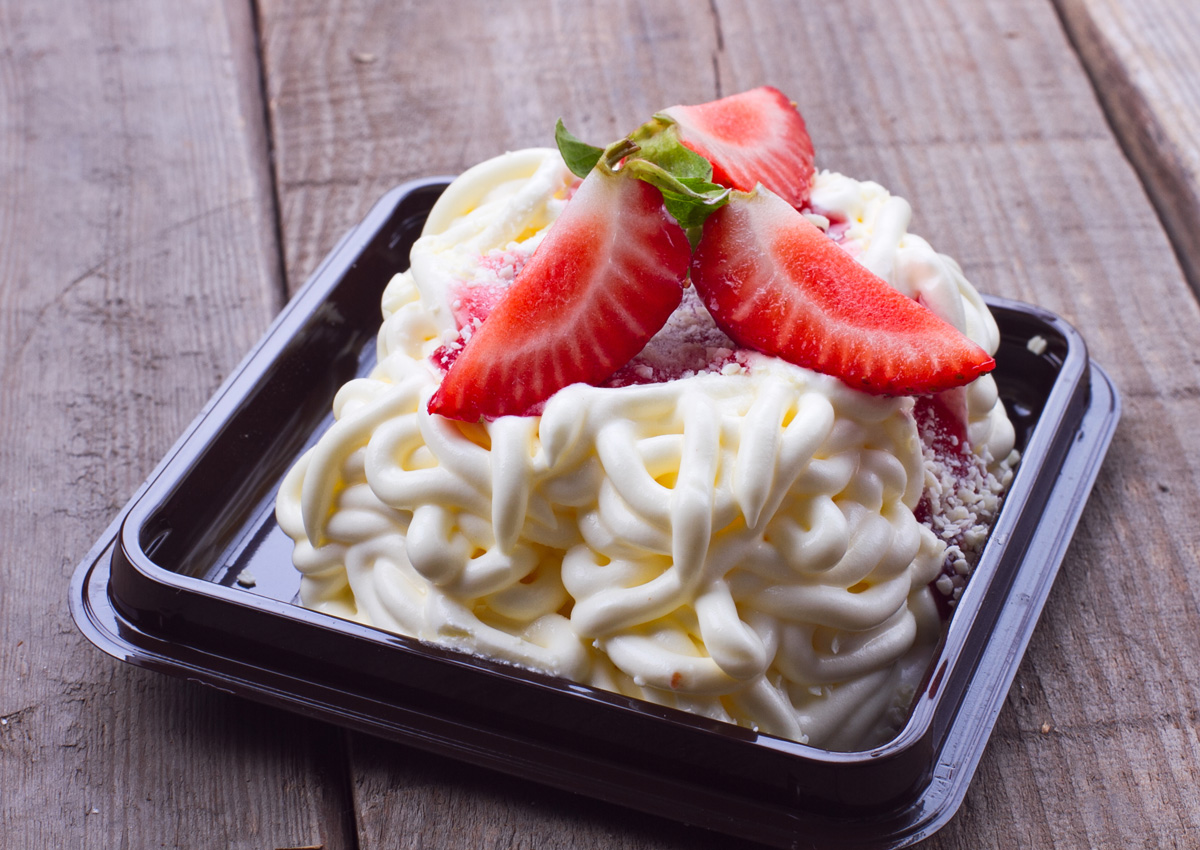 Whether you savour it in a fancy sundae, add a scoopful to make a drink more decadent, or relish it on its own, the fresh ingredients and natural flavours of Movenpick ice-cream ensure that you get the most delicious experience. Mandy Lim Betiler dishes up a variety of ways that ice-cream is enjoyed worldwide.
Affogato - Italy
Pouring a shot of hot espresso over a scoop of frozen vanilla ice-cream creates the perfect paradox that satisfies two cravings at one go. Add a dash of liqueur for a truly adult version of the ice-cream float. While "affogato" literally translates into "drowned" in Italian, it can also be a euphemism for a concoction so delicious that it takes your breath away.
Banana Split - USA
The classic formula calls for scoops of vanilla, chocolate and strawberry ice-cream flanked by a whole banana halved lengthwise; drizzled with chocolate, strawberry and pineapple sauces; topped with whipped cream, chopped nuts and a maraschino cherry. Endless variations can be found worldwide today, but the original, nestled in a boat-shaped glass dish, dates back to the early 1900s.
Ice-cream on bread - Singapore
Traditionally sold by street vendors who carefully tuck scoops of ice-cream into the middle of a fluffy slice of rainbow-coloured bread (colloquially termed "loti") folded in half, this is the epitome of nostalgia for many Singaporeans. While local combinations include durian and sweet corn flavours, the bread acts as a sponge to soak up melting ice-cream, making for a delicious treat no matter the choice of flavours.
Mango pomelo sago ice-cream - Hong Kong
Imagine a refreshing medley of fresh mango cubes, juicy pomelo sacs and pearl sago sitting in a base of mango puree and coconut milk. A popular variation on this chilled dessert calls for a scoop of mango, vanilla or coconut ice-cream to replace the milk, giving it a creamier consistency. "Yeung zhee gam luk" is standard fare on the menu of most dessert shops in Hong Kong.
Spaghetti Eis - Germany
Rarely seen outside Germany, it is quite simply vanilla (or any light-coloured) ice-cream forced through a chilled Spatzle press or potato ricer to create ice-cream "noodles". These are then arranged on a dish of whipped cream, drenched with strawberry sauce and topped with white chocolate shavings. Made to resemble a serving of spaghetti Bolognese with its usual tomato sauce and grated parmesan cheese, this dessert is designed to surprise the unsuspecting diner.
Mochi ice-cream - Japan
A bite-sized ball with a chewy consistency that splits open to reveal a cold ice-cream filling, mochi ice-cream is the love-child of everyone's favourite frozen dairy dessert and the traditional Japanese glutinous rice cake. While common Japanese-inspired flavours include Azuki red bean and matcha green tea, creative ice-cream stands in Japan have jumped on the bandwagon to offer options from rum and raisin to earl grey tea.
This article was first published in Singapore Airlines' travel magazine, SilverKris. Go to silverkris.com for more travel stories.