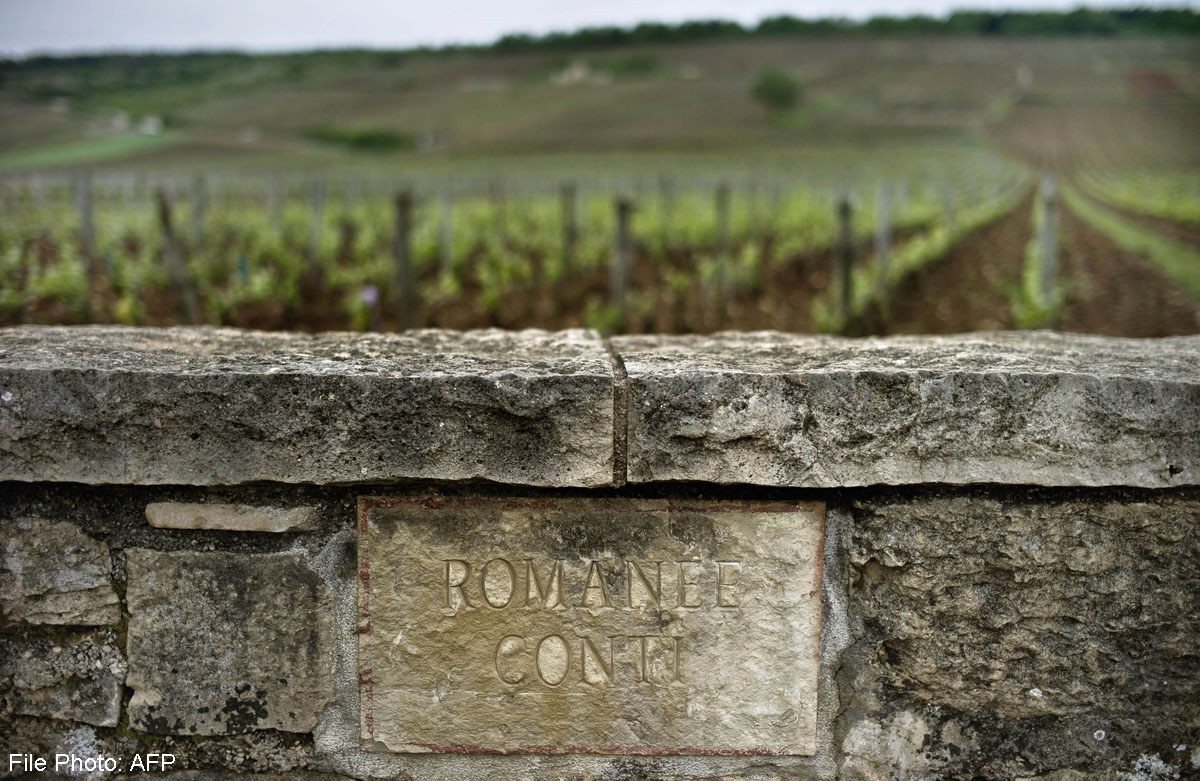 LOS ANGELES - A Christmas Day break-in at the fabled Napa Valley eatery The French Laundry drained it of a small fortune in very fine wines, its chef revealed on Wednesday.
The 40 to 50 bottles pinched from the restaurant in Yountville, California - mostly of Domaine de la Romanee-Conti (DRC) and cult American wines Screaming Eagle - were worth more than US$50,000 (S$66,000), the restaurant said on Twitter.
However, the Los Angeles Times put the total figure lost at potentially over US$300,000.
"On Christmas day @-TFL- was the victim of a robbery. Specific wines of specific value were stolen: DRC & Screaming Eagle," chef Thomas Keller said on Twitter.
Mr Keller, one of the top chefs in the United States, helms the establishment - one of the few US restaurants to receive Michelin's coveted three-star rating - as well as East Coast outpost Per Se in New York.
"We have complete trust in the authorities leading the investigation and welcome any information our community may have," he added.
"We are confident that if/when any stolen bottles appear in public, they will immediately raise red flags."
However, his post did not receive much sympathy for his plight, reported The Washington Post.
"Who cares, only the wealthy can get a reservation in this place anyway," read one post.
Another said: "Thomas Keller is worth 30 million thanks to the exorbitant prices at his outrageously expensive restaurant, where bottles of wines cost thousands. I don't honestly give a damn someone stole his wine. If anything, Happy new year to the thief/thieves."