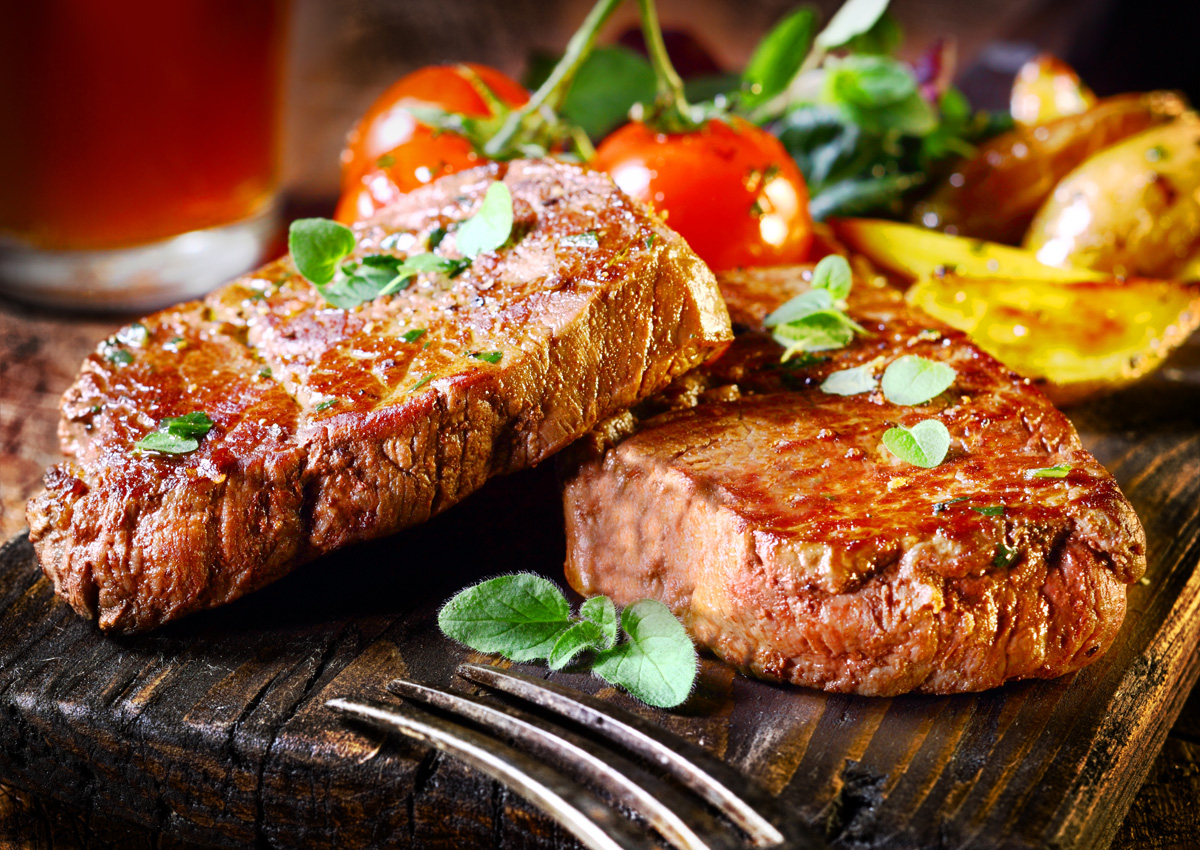 This article was originally published on the global travel search engine Skyscanner.
Travellers love the finer things in life, of which travel is merely one. Another fine thing worth splurging on is meat.
Herein Skyscanner has compiled a list of some of the most amazing must-try restaurants renowned for their meat dishes that we are confident will feed not just your tummy, but your foodie soul too.
1. Kobe
It should be a crime to visit Kobe without sampling their famed Kobe beef. This prized delicacy, known for being a tender meat marbled with fat, is also a strictly-guarded trademark, so you know you're getting the best of the best whenever you see the name "Kobe beef."
So, who's got the best? In all honesty, it's hard to go wrong with Kobe beef; just about anywhere will slake your meat-thirst. Take your pick from shabu-shabu, sukiyaki, steaks and teppanyaki; there are so many ways to enjoy this branded meat.
Prices vary but they can cost from S$100 to S$400 per person. We recommend going with tradition; try Akanoren, which was founded in the Meiji era a century ago, even before any sort of meat became popular in Japan.
Some staff speak English and the restaurant is conveniently located just one minute away from Kobe's Motomachi station, which is also accessible from Osaka, Kyoto and other Kansai area cities.
Where: 3-9-5 Sannomiyacho, Chuo-ku, Kobe-shi, Hyogo 651-0093, Japan When: 11:30am - 3:00pm; 5:00 - 10:00pm, open daily
2. New York
St. Anselm is an upmarket Brooklyn grill house serving up classic American steak, with sublime influences from the Mediterranean, Asia and the rest of the Americas sneaking in to create divine tastes for meat lovers.
Locals call it the best in town, and laud the reasonable prices on the menu. With the steak coming in from a mere S$23, this restaurant has everything a hungry carnivore could ask for, topped with friendly service and awesome music.
Be sure to drop by to satisfy your craving for red meat while in the Big Apple.
Where: 355 Metropolitan Ave, Brooklyn, NY 11211, United States When: 5:00pm - 11:00pm, open daily
3. Rio De Janeiro
Brazilians are passionate about their meat, and no trip to Rio would be complete without a visit to one of the city's innumerable churrascarias, steakhouses where the meat is all you can eat.
At a typical churrascaria, staff will circle the restaurant making sure you stuff yourself silly. The classic place to go to for your Brazilian meat feast is Porcao Rio. Their winning formula combines great location, a wide variety of offerings and excellent meat, all for an unbelievable price of S$35.
Make sure you don't miss out on sampling the Argentine bife de ancho! The restaurant delivers a lively experience, attentive bow-tie clad waiters and a breathtaking view of Guanabara Bay from their floor to ceiling windows.
Where: Avenida Infante Dom Enrique - Aterro do Flamengo, RIo de Janeiro, Brazil When: 12:00am - 12:00am, closed on Friday
4. Texas
If you consider yourself to be an adventurous foodie, we dare you to step into the wild side. Make sure you check out Sammy's Wild Game Grill in Houston.
Sure you'll find your regular beef steak on the menu, but in addition to the norm, they have burgers, sausages, sandwiches and salads made with wild game, such as antelope, elk, buffalo, ostrich, python and more just to name a few. The bonus is that they're all hormone-, preservative- and antibiotic-free, so even the most health conscious can enjoy their meat.
The game meat is subject to availability of course, and if you're there in the right season, you might have a chance to try an alpaca sandwich or even an iguana salad!
Where: 3715 Washington Ave, Houston, TX 77007, United States When: 11:00am - 10:00pm, open daily
5. Aracena
Go to Meson El Postigo when you're in Aracena, Spain. A small and intimate place located near Plaza de Toros, this wonderful restaurant provides breathtaking views of castles from the terrace.
Enjoy chowing down on Iberian meats, and oxtail with meat that literally melts off the bones. The many repeat diners rave about the amazing food and great hospitality of proprietor Pepe and his wife.
The atmosphere of this intimate venue is incredible; guests can enjoy live music performed by local musicians who have the ability to get the entire restaurant singing along.
Where: Calle Duende, 5, 21200 Aracena, Huelva, Spain When: 1:00 - 5:00pm; 8:00pm - 12:00am, closed on Monday
6. Monte Carlo
The Beef Bar at Fontvielle situated on Monte Carlo's glamorous waterfront is a must go for gourmet carnivores. The delicious meals are complemented by the lovely view and chic, romantic interior decor accompanied by immaculate service.
Regulars declare this the best place on earth for burgers. Rumour has it that it is owned by a meat broker, which would explain the exceptional quality of the selection; the meat, they say, melts in your mouth like butter.
So many regulars fly in from all over the world to satisfy their meat cravings here, you can't possibly go wrong.
Where: 42 Quai Jean-Charles Rey, 98000 Monaco When: 6:00pm - late, open daily
7. Berlin
Berlin is known as one of Europe's coolest cities, and Grill Royal happens to be one of Berlin's coolest restaurants. This slick establishment oozes opulence; you'll love the decor, staff and clientele.
However, as with most luxuries, this comes at a price, though this is one experience you will not regret paying for. If you're lucky, you might even spot a celebrity or two dining at an adjacent table.
When the weather is nice, request for a seat outdoors, where you can get lost in people-watching against a backdrop of the Spree River winding its way through the city. Their steak menu is small, but exquisite.
Grill Royal is not a very well-kept secret, however, so make sure you reserve a table right after booking your tickets to Berlin.
Where: Friedrichstraße 105b, 10117 Berlin, Germany When: 6:00pm - 3:00am, open daily
8. Seoul
While you probably know that Kobe Beef is from Japan, you may not know that Japan's neighbour to the west has a meaty claim to fame of its own.
Hanwoo Beef from Korea is another high quality meat that connoisseurs are beginning to pay attention to. The next time you find yourself in Seoul, do visit Byeokje Galbi for some high quality Hanwoo. Hanwoo is beautifully marbled and has a superior beef flavour. Juicy but not too fatty, these tiny chunks of heaven will enthrall the palate.
Because this is a fancy place, you don't have to worry about smelling like a human BBQ pit after dinner; the grill is changed frequently and the restaurant is equipped with under-the-table vacuums to remain extremely well-ventilated.
Where: 13-20, Changcheon-dong, Seodaemun-gu, Seoul, South Korea When: 11:30pm - 10:00pm, open daily
Click here for the original article or visit the global travel search engine site Skyscanner for more.