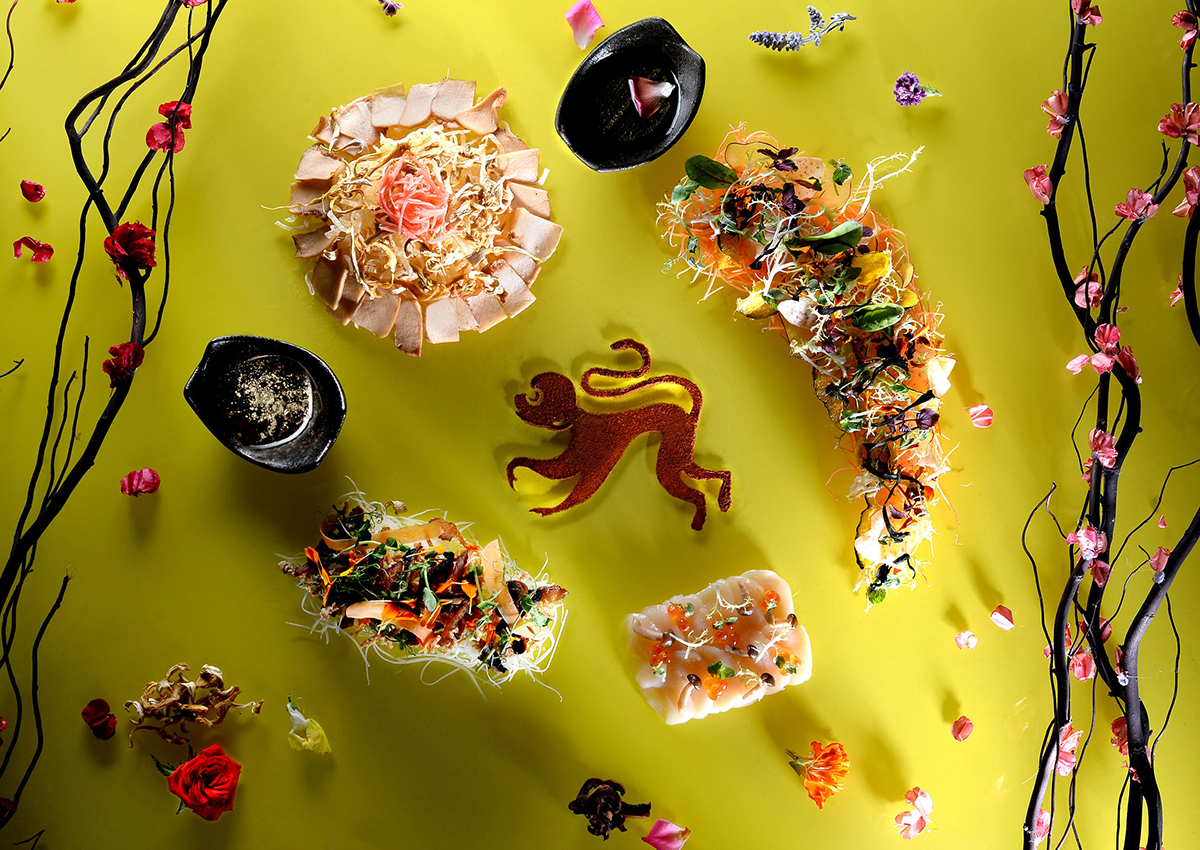 SINGAPORE - Buffet restaurant Carousel is ringing in the Year of the Monkey with a Mushrooms Mosaic Yusheng ($158 or $188) - inspired by the bearded tooth mushroom, which is known in Chinese as monkey head mushroom.
The yusheng features eight types of mushrooms prepared in various ways - fried bearded tooth mushroom, enoki mushroom tempura, powdered porcini mushroom, braised bailing mushroom, dehydrated oyster mushroom, button mushroom crisps, shiitake mushroom jelly and pickled black trumpet mushrooms.
Other ingredients include Hokkaido scallop sashimi, pumpkin, yam and sweet potato crisps and a seafood-based XO sauce.
Carousel, which is in the running for the Best Buffet Restaurant category in this year's AsiaOne People's Choice Awards, will also be serving special dishes to commemorate Chinese New Year.
Among the highlights are wok-fried chicken in rock sugar honey and spicy scallop sauce, miso-glazed cod with seafood egg white sauce (above) and sizzling crispy rice with assorted seafood in superior seafood broth with crab roe (below).
The Chinese New Year menu is available from daily from 10am to 10pm from Feb 1 to 22, including the eve through to the second day of Chinese New Year.
Takeaway orders for yusheng must be made three days in advance.
For more information, go to www.carouselbuffet.com.sg.
huizhen@sph.com.sg