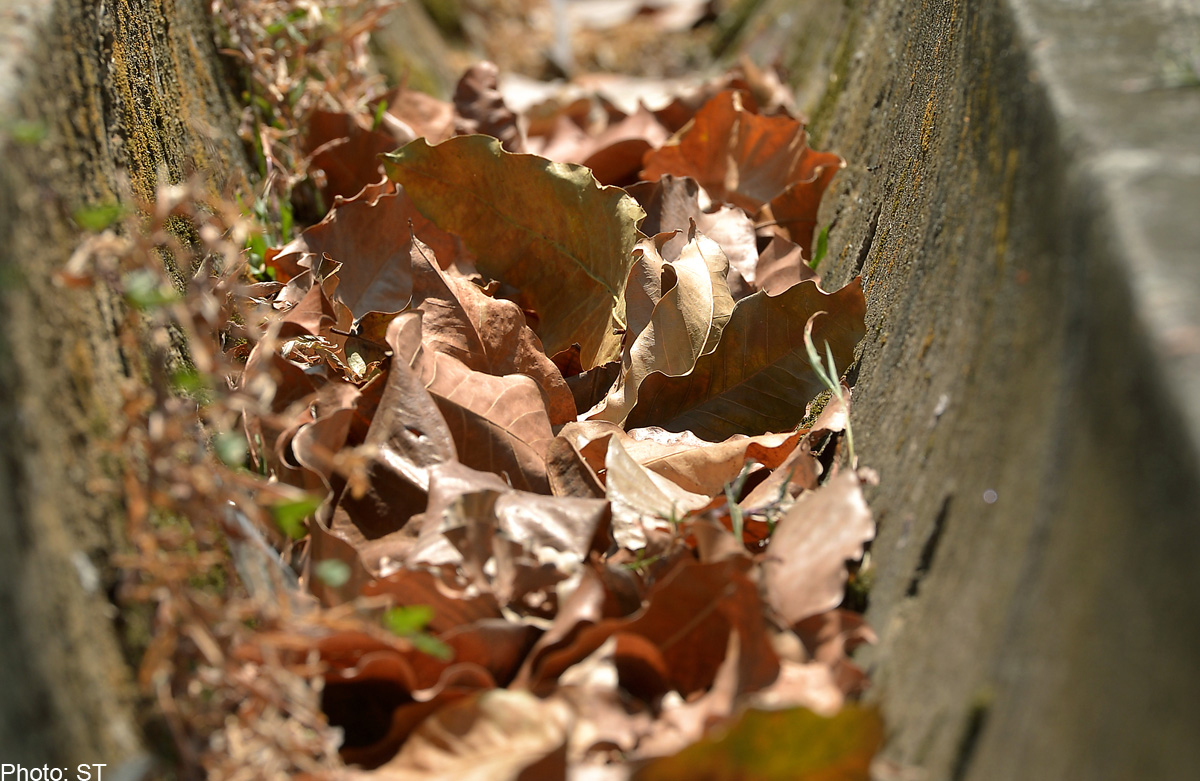 SINGAPORE - The two-month-long drought has led to more dry, fallen leaves piling up on our roads, pavements and drains ("'Autumn' leaves falling in Singapore"; March 8).
Despite the National Environment Agency's (NEA) assurance that it has stepped up cleaning efforts, leaves have been allowed to accumulate in drains and inside the channels that remove rain water from the roads. This is seen especially along major roads and expressways such as the Ayer Rajah Expressway, Central Expressway and Pan-Island Expressway.
Also, the leaves from tree pruning works have not been promptly removed.
Other litter, like plastic bags, cigarette packs, sand and silt, can also be found on our roads, pavements and drains.
Now that rainy weather has returned, there is a danger that the fallen leaves and litter could obstruct the flow of rain water in the drains, leading to flooding.
All the good work done in constructing deeper and wider drains will come to naught if they are not well maintained.
Also, the pooling of stagnant water can lead to mosquito breeding.
Thus, the NEA, National Parks Board, Land Transport Authority, PUB and other relevant agencies have to work together to ensure the prompt maintenance of our roads, pavements and drains.
I look forward to seeing once again the clean and green city that we have been so proud of.
V. Subramaniam (Dr)
Get a copy of The Straits Times or go to straitstimes.com for more stories.