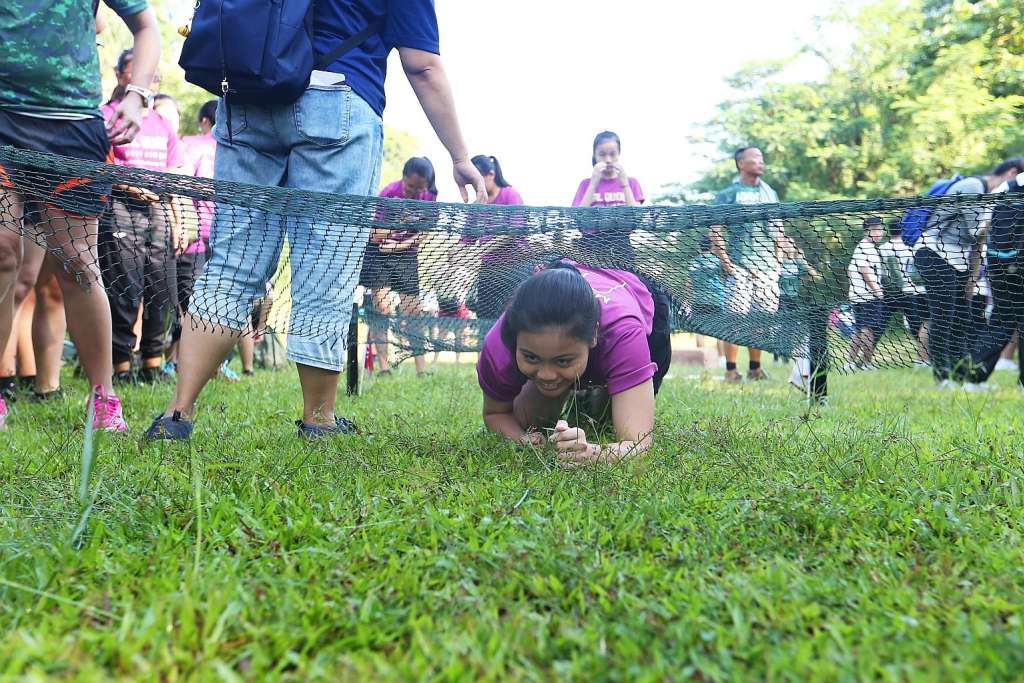 ActiveSG, the national movement for sport, has widened its scope with yesterday's launch of the ActiveSG Outdoor Adventure Club, which hopes to encourage more Singaporeans to pursue an active lifestyle .
The club will offer the public free monthly events - no ActiveSG credits needed - like orienteering, hiking, rock climbing and kayaking when it begins operations in March. Mass participation events will be organised every three months and potentially in venues like Sentosa or Orchard Road.
Last year, ActiveSG launched four academies and clubs for mainstream sports like football, athletics, basketball and tennis.
These are targeted at children and cost a minimum charge of $130 a programme, although ActiveSG members can offset 30 per cent of the fees with credits.
The Outdoor Adventure Club, which will partner Outward Bound Singapore (OBS), serves a different purpose, said Sport Singapore chief executive Lim Teck Yin.
"The other four clubs were very sport-specific focused. This (club) enables us to offer a wider variety for people... who are not particularly interested in just playing football or tennis," he said.
"(At) the Outdoor Adventure Club, you can go trekking... then on another week, go out for a kayaking expedition. It is not a specialist programme, but a general one."
Yesterday's launch was held at Bukit Timah's Green Corridor and more than 800 participants, comprising families and students from 15 schools, went through an adventure course and learnt outdoor skills such as orienteering and fire and shelter building.
Loyang Primary School pupil Wang Zi Wen, 10, was thrilled to try his hand at the activities.
His mother, Madam Li Hang, 39, said: "(Zi Wen) likes swimming but this is something different and a great way for us to spend time together as a family."
Since its launch in 2014, ActiveSG has seen its membership grow to 1.2 million, and the number is expected to rise as it aims to open 25 academies by 2021.
The Outdoor Adventure Club will complement the National Outdoor Adventure Education Masterplan, which was announced last year. Part of this masterplan includes OBS building a new campus on Coney Island by 2020.
Said OBS executive director Nicholas Conceicao: "The ActiveSG Outdoor Adventure Club shares with us the same philosophy to use the outdoors and adventure to inculcate in youth values such as confidence, resilience and teamwork.
"The activities organised by the club will provide participants with more opportunities to strengthen their confidence and tenacity through outdoor adventure education.
"They will also learn to work with one another and forge friendships (with people) from different backgrounds through shared, common experiences."
•For registration and more information, go to myactivesg.com/academy/outdooradventureclub

This article was first published on Jan 15, 2017.
Get a copy of The Straits Times or go to straitstimes.com for more stories.