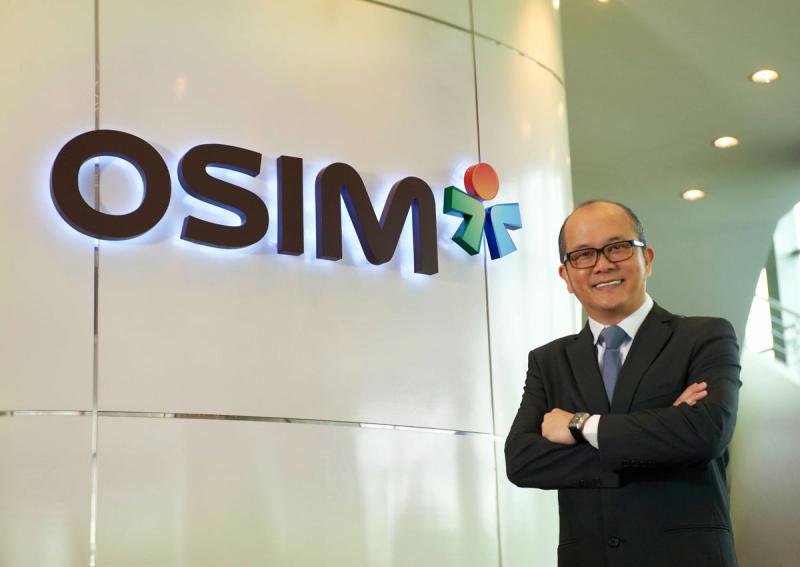 IN a move to take the sting out of a controversy stemming from share purchase errors on April 5, OSIM International founder Ron Sim is making a "goodwill" payment to shareholders who sold their shares that day at below the revised final ex-dividend offer price of S$1.39.
Affected shareholders will receive the difference between the transacted sale price for each share and the final ex-dividend offer price, Credit Suisse (Singapore) said on Monday on behalf of Vision Three Pte Ltd, the vehicle through which Mr Sim is making the bid to take the healthy-lifestyle products group private.
Credit Suisse, acting on behalf of Mr Sim, had on April 5 bought nearly 17 million shares at between S$1.38 and S$1.39 - above what was supposed to be the final ex-dividend offer price of S$1.37. Following consultation with the Securities Industry Council (SIC), these transactions that were described by Credit Suisse as "inadvertent" purchases led to the final ex-dividend offer price having to be raised to S$1.39.
On April 5, an OSIM trading halt that took effect on April 4 was lifted but towards the end of trading, a new halt took place and this was lifted at 8.55am on April 11.
Investor lobby group Securities Investors Association (Singapore) or SIAS and seasoned investor Mano Sabnani have lobbied for compensation for shareholders who on April 5 sold their shares at below the revised final offer.
In the announcement on Monday, Credit Suisse, on behalf of the offeror, said the payment to affected shareholders was on "a goodwill basis" as they "may not have had the opportunity to receive the equivalent of the final ex-dividend offer price of S$1.39".
The payment will be made to all affected shareholders regardless of whether they sold their shares to the offeror or to third parties.
SIAS president David Gerald calls the move by Mr Sim "a very good outcome for shareholders".
"We took this up with SIC because we felt the shareholders should be compensated if Ron Sim is offering a higher price. He responded fast and correctly," he said.
SIAS had called on SIC to examine Mr Sim's unintentional share purchases on April 5 to investigate if a false market was created for OSIM shares that day as a result and whether shareholders who sold their shares at prices below S$1.39 that day suffered losses.
Mr Sabnani had earlier, in a letter to BT, also called for compensation to OSIM shareholders who lost out due to the mistakes in executing the share purchases by Credit Suisse and urged SIC to act on the matter.
OSIM's independent financial adviser PwC has said the the final offer is "fair and reasonable".
PwC noted that, among other factors, the price-to-earnings ratio of 17.3 times implied by the final offer price is above the median of 15.3 times and mean of 14.7 times of the ratio of a range of comparable companies such as Hong Kong-listed jeweller Chow Sang Sang, Chow Tai Fook, Luk Fook, and leather goods company Prada.
PwC also noted that the final offer price has a premium of 40.9 per cent to the one-month volume weighted average price (VWAP) and 42.5 per cent to the three-month VWAP.
OSIM shares closed trading on Monday at S$1.395, up half a cent. About 497,800 shares changed hands.
lynkhoo@sph.com.sg

This article was first published on April 19, 2016.
Get The Business Times for more stories.