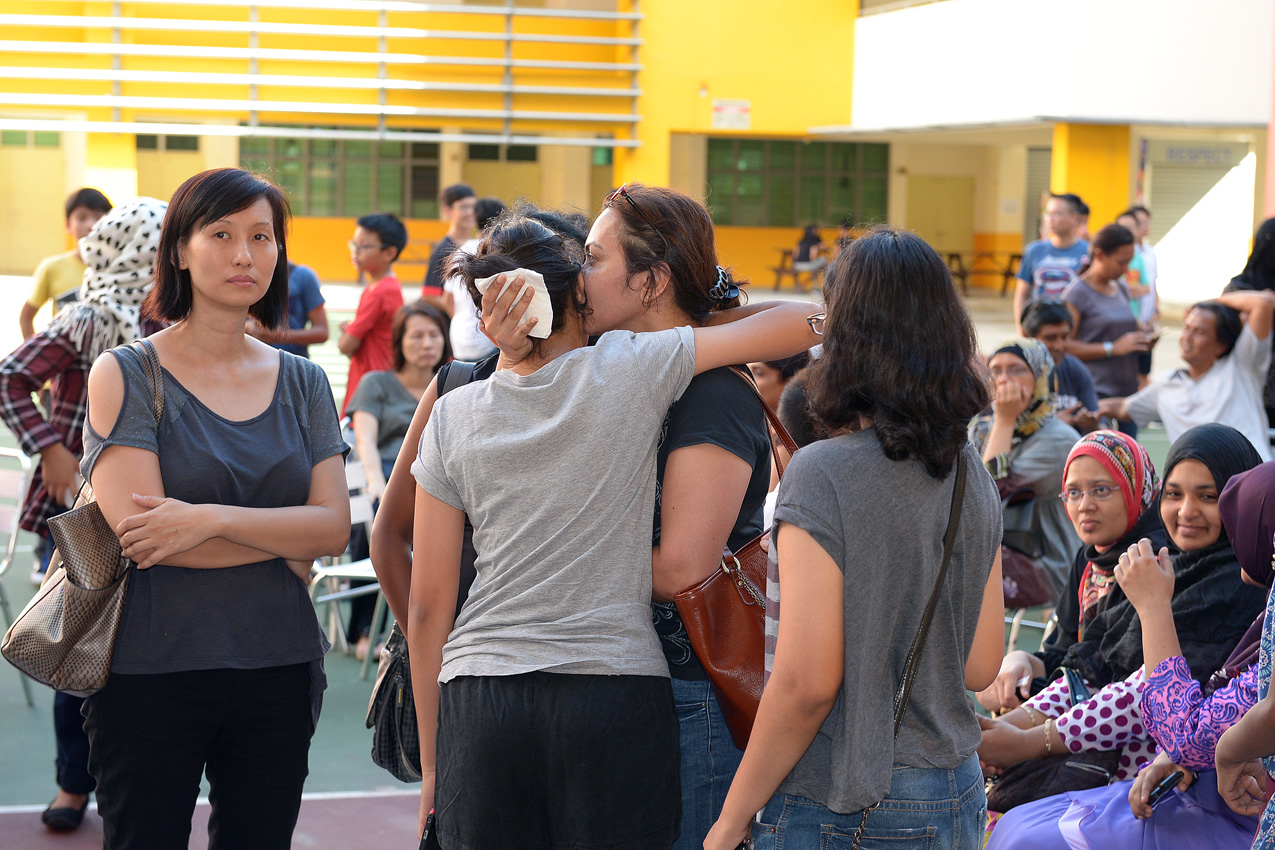 The pupils of Tanjong Katong Primary School (TKPS) will not be scaling Mount Kinabalu for its annual leadership programme for the first time in seven years, after a tragedy on the peak in Sabah last June.
Instead, selected Primary 6 pupils and co-curricular activity leaders may take part in a three-day, two-night camp in Singapore.
The school's leadership programme, the Omega Challenge, is slated for next month, going by quotation documents on government procurement website GeBiz.
The school's annual expeditions to climb Kinabalu, held since 2009, ended in tragedy last year, when 10 people from its group - seven pupils, two teachers and their adventure guide - were killed in an earthquake while making their way up.
New quotation documents said up to 60 Primary 6 pupils may be able to take part in various activities around the island as part of the three-day camp, during which they will work together to overcome challenges as well as learn to lead.
They could also learn to navigate the outdoors, cook simple meals and go on an expedition using park connectors. Pupils may get to pitch and sleep in tents for the first night and a dormitory for the second.
Student leaders learn about teamwork, resilience and leadership through the Omega Challenge. Under it, more than 200 TKPS pupils had climbed Mount Kinabalu.
According to the documents, "all safety aspects of the camp programme must be looked into".
These include organising relevant skills training for pupils and a reconnaissance trip for all teachers involved, preferably three weeks before the camp. A safety vehicle, and people licensed in first aid, must also be available at all times, said the documents.
Potential vendors also have to have back-up plans for unforeseen circumstances such as rain or haze.
Queries to the school on Monday were not answered by press time but TKPS principal Caroline Wu said last year that the school will continue to organise the Omega Challenge, except that "it would not be in the format of climbing Mount Kinabalu, but conducted in a way which retains the true spirit of the programme". She did not elaborate then on what the pupils would do.
Most parents who spoke to The Straits Times welcomed the idea to move the annual leadership programme from Mount Kinabalu.
Housewife Fion Lee, 45, whose 12-year-old daughter and nine-year-old son attend TKPS, said: "There are many places in Singapore that schools can use to conduct their activities."
However, she noted that such outdoor activities come with a fair bit of risk. "No matter where they hold the programme, there would be risks involved. As a parent, I would still be worried."

This article was first published on April 13, 2016.
Get a copy of The Straits Times or go to straitstimes.com for more stories.