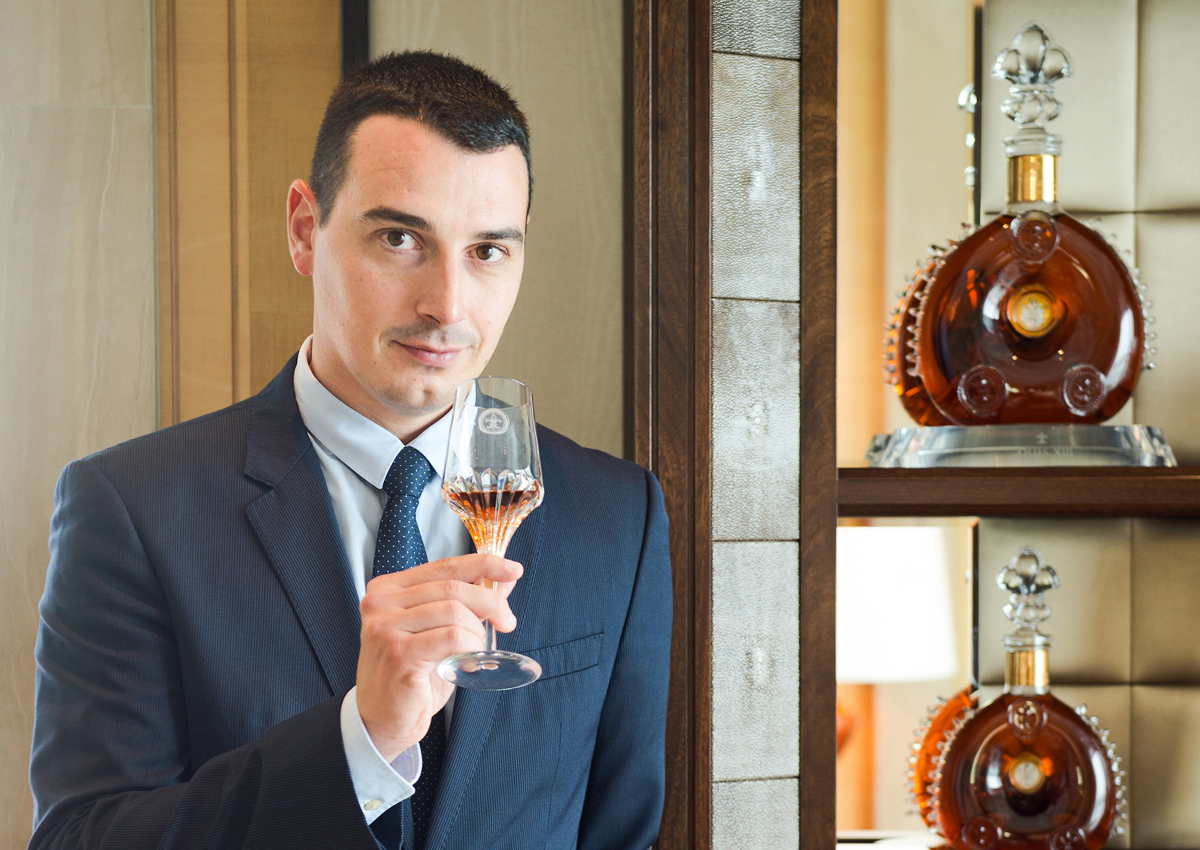 Mr Baptiste Loiseau does not quite fit the image of a cellar master of a 291-year-old cognac house.
At 35, the Frenchman is the youngest cellar master of the House of Remy Martin. He is at least a decade younger than his predecessors when they took up the highly revered position of selecting the eau de vie (or clear fruit brandy) that goes into its cognacs.
Mr Loiseau took over the baton from Ms Pierrette Trichet, 62, who retired in April last year after 11 years, after becoming Remy Martin's first female cellar master.
The freshly minted cellar master also says that one of his favourite ways of enjoying cognac is mixing VSOP cognac with ginger ale or a slice of ginger, and having that as an aperitif with friends in summer.
Dusting away the image of cognac as an "old gentleman's drink", he says: "Cognac is not about sacrilege. It is about balancing its fruitiness with other flavours in cocktails, enjoying it with meats and making it part of your lifestyle."
He was in town recently to promote the upscale Louis XIII cognac, which is blended from 1,200 varieties of eau de vie that are aged between 40 and 100 years. A 700ml bottle costs $4,000 in duty-free shops here.
Mr Loiseau believes that being younger than previous cellar masters gives him the luxury of time to track the ageing process of the eau de vie that goes into the Louis XIII cognac.
He says: "I hope to remain the cellar master for 25 to 30 years, so that I follow the evolution of the aged eau de vie that I am selecting for future batches of Louis XIII."
As part of his job, he leads a tasting committee to nose and taste 25 to 30 samples of eau de vie, which are served blind almost daily during the winter months of November to March.
He looks for clear brandies that "have a balance of elegance, fruitiness and richness".
However, he had to grapple with scepticism from farmers when he first joined Remy Martin eight years ago as an oenologist and had to select the grapes from the Grande Champagne region in south-western France to go into making eau de vie.
He recalls with a laugh: "It was very intimidating. I was just 27 and I had to tell these farmers, who had 40 years of experience, what should be done to improve the quality of their crops."
To win their trust, he says he engaged them in discussing ways to improve their grapes.
He was appointed deputy cellar master in 2011.
Born and raised in Cognac, his interest in grapes came from growing vegetables and fruit on his grandparents' farm.
He says: "Working on the farm taught me to respect the terroir as you need to adapt to the climate and respect what nature gives you."
That led him to pursue a master's degree in agronomy in AgroParisTech, a life sciences and agronomy university in Paris.
When he was 22, he spent three years working as an oenologist in vineyards in France, South Africa and New Zealand before returning to Cognac.
He is married to a 36-year-old law adviser to vineyard owners and they have a four-year-old daughter. He gets her to nose wine and cognac to sharpen her sense of smell.
On the pressures that come with the job, he says: "When I decide which eau de vie to be blended in the Louis XIII cognac, my nights are short, but I am so enthusiastic about my job as it is a dream come true."
This article was first published on December 13, 2015. Get a copy of The Straits Times or go to straitstimes.com for more stories.