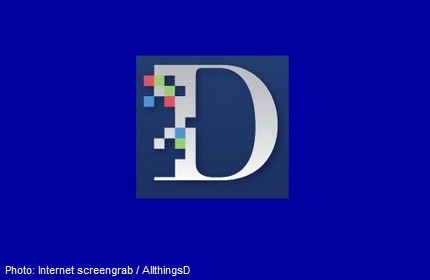 SAN FRANCISCO - The team that produces technology blog All Things Digital will leave News Corp's Dow Jones publishing unit at the end of the year, the parties announced Thursday, severing a lucrative but sometimes rocky relationship between two of the most influential outlets in the technology press.
As part of the break-up, Walt Mossberg, the co-founder of AllThingsD and longtime personal technology columnist for the Wall Street Journal, will leave the newspaper, which is published by Dow Jones. News Corp acquired Dow Jones in 2007.
The AllThingsD name and website are wholly-owned by Dow Jones. Fortune magazine reported Thursday that Dow Jones will retain rights to the AllThingsD brand, although Colleen Schwartz, a Dow Jones spokeswoman, said plans surrounding the brand have not been finalized.
Former Journal reporter Kara Swisher and Mossberg founded AllThingsD in 2003 as an annual technology industry gathering. The blog launched later, in 2007, as an extension of the conference and quickly became an authoritative source of industry news and gadget reviews while retaining considerable editorial independence from Dow Jones and the Journal.
Thursday's confirmation of the impending split has renewed questions about the future of the highly lucrative conference, which has regularly drawn tech luminaries including Apple Chief Executive Tim Cook and Microsoft founder Bill Gates.
Several months ago, AllThingsD hired boutique investment bank Code Advisors to find alternative investors and remains in talks with two companies, including Comcast's NBCUniversal, the Fortune report said.
In a statement issued Thursday, Dow Jones Editor in Chief Gerard Baker said The Journal planned a major internal expansion of its technology coverage, including adding reviewers and bloggers.
The Journal will also push further into the events business with an international technology conference and roll out a new website for its tech coverage, Baker said.