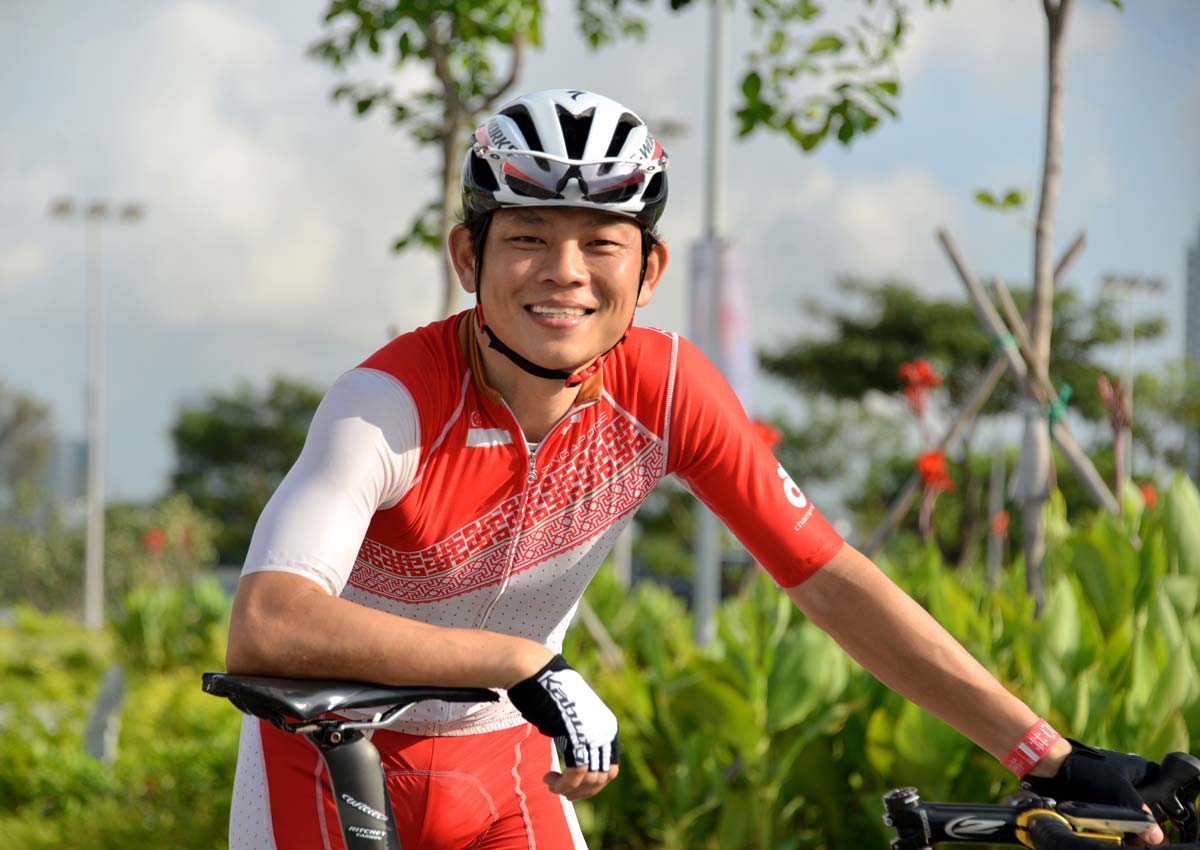 Vincent Ang had already put his hand up, taking responsibility for his actions in last Sunday's alleged assault on unrelated fellow national cyclist Ang Kee Meng, 27.
And he will now take steps get help to manage his emotions that played a big part in the lead up to the incident, which has been reported to the police.
The older Ang (right), 38, had earlier told The New Paper that frustration directed at Kee Meng had been building up since the latter made disparaging remarks about him and his wife previously, "serious" comments he claims have caused his family distress.
This despite an apology that Kee Meng had already offered.
He nevertheless expressed regret for his act, despite the unpleasant history he has with Kee Meng - and will now get help.
"The sport of cycling is one which I hold very dear to my heart.
"I have literally shed blood, sweat and tears just so I can win medals for Singapore and for the Singapore cycling fraternity," said Vincent, who won bronze in the criterium at last month's South-east Asia Games.
"However, I have also recognised that like everyone else, I do have weaknesses.
"I have agreed to a suggestion by Singapore Cycling to seek help to manage my emotions and will be working with them to get the assistance I need."
His statement continued, offering an unconditional apology.
"I would like to apologise to my teammates and Singapore Cycling for my actions on Sunday 19 July," he said.
"I will co-operate with the authorities fully over this matter."
shamiro@sph.com.sg

This article was first published on July 24, 2015.
Get The New Paper for more stories.