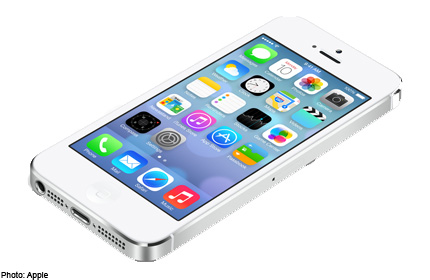 While Windows users often report about the "blue screen of death", iOS 7 users now have their fair share of the "white/black screen of death" too.
According to Mashable, Apple has officially acknowledged the problem and is coming up with a fix for the software bug. Based on several reported cases, the colour of the boot-up screen depends on the colour of the iPhone's face. A white face will lead to a white boot-up screen while a black one will produce a black boot-up screen.
Any iPhone running iOS 7 can be affected by the software bug although there are some reports that the rebooting tends to occur when the battery drops below 30 per cent. The update is expected to be delivered alongside iOS 7.1 which will bring some interface and design changes.

Visit Hardware Zone for more stories.