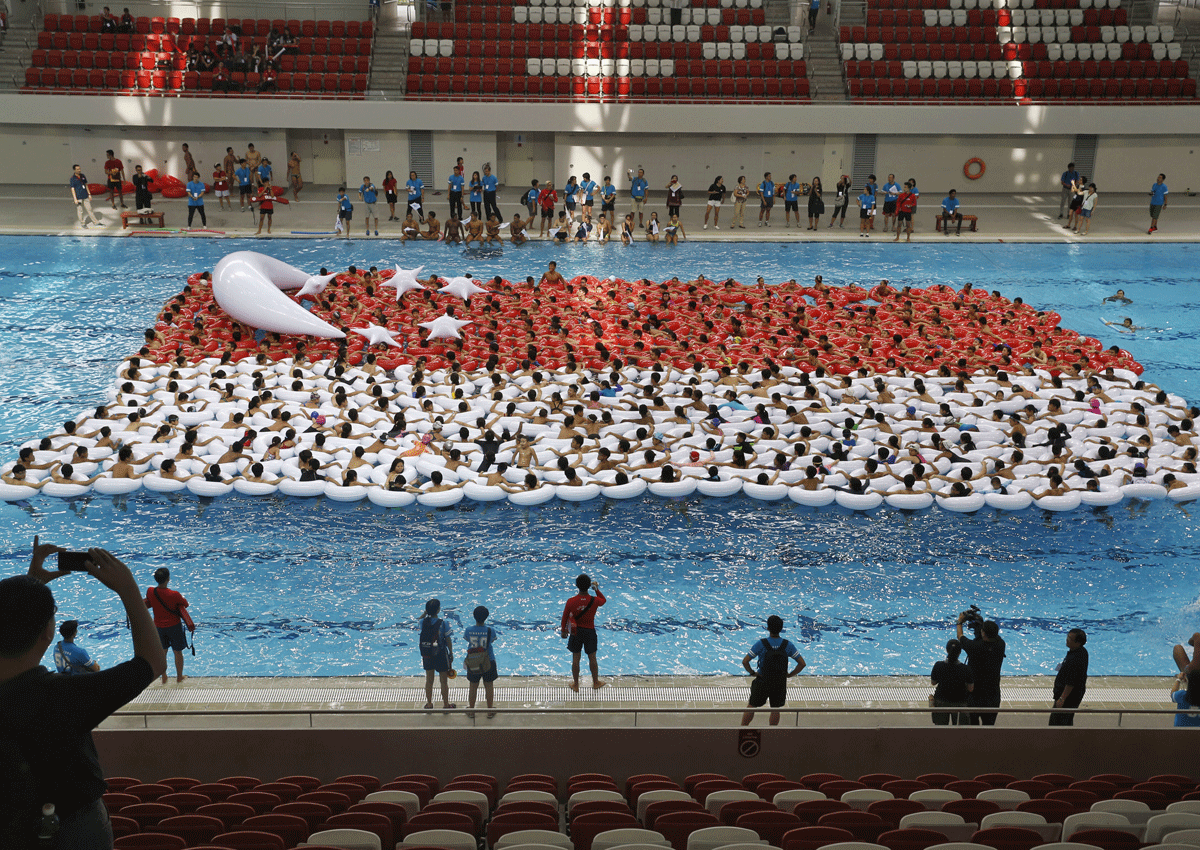 Having witnessed the most contested election in our modern history, a poignant state funeral that captured the world's attention and Jubilee celebrations that marked half a century of success, I must say that 2015 has indeed been a remarkable year for Singapore. It has also been a year of reflection.
I was part of history in the making when I attended Mr Lee Kuan Yew's state funeral at the University Cultural Centre. As the bugler sounded the Last Post, questions of "where then do we go from here?" emerged intermittently in my mind.
In our hurried journey from Third World to First, our common vision of success was premised primarily on a strong and thriving economy.
Granted that a strong economic base is crucial for our future survival, how then do we ensure that we maintain a competitive edge over others in the region?
Having been a part of several People's Association Youth Movement (PAYM) youth exchange programmes, I have interacted with foreign young people and have seen them consistently exhibiting an attitude of self-reliance, a desire to succeed and the spirit of innovation.
Are Singapore's youth, as masters of our future, primed to take on the world in the coming decades? How hungry for success are young Singaporeans today?
For that matter, how does one define "success" today?
In the past 50 years, the "good life", as defined in our social contract with the Government, has been largely premised on economic well-being.
Having reached a critical juncture in our journey of nation building, how should this social contract be re-negotiated to provide for a more diverse Singapore - a society that embraces the right to love, actively engages sub-communities with divergent socio-political views, and is tolerant and even appreciative of sub-cultures in its midst?
Systems that had worked well in the past may not serve us to the same effect in future. These, among others, are some of the questions that we need to confront and have a frank conversation over, in order to move forward.
Dialogues such as those regularly organised by PAYMinvolve key policymakers and lend a plausible platform to seed these conversations.
More importantly, however, is the need to be aware of and to take part in these conversations.
Now, I have started talking. What about others?

This article was first published on January 4, 2016.
Get a copy of The Straits Times or go to straitstimes.com for more stories.