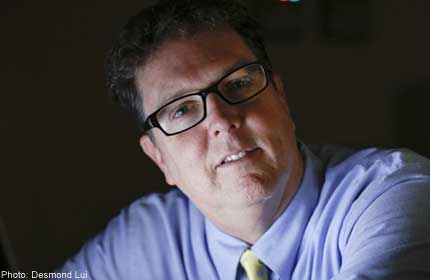 Dr Tim Elmore has been studying the generation of American youngsters born after 1990 - "who do not buy CDs to get music and find e-mail too slow and old". This is what he has found:
They know a lot, but...
They are tech-savvy and they know a lot. They have been online from a very young age, are adept at using the latest gadgets and social media, have a vast amount of knowledge at their fingertips, and often know more than adults.
But they have very little real-life experience, creating an imbalance he calls "artificial maturity".
Arrogant, low self-esteem
Dr Elmore found that teenagers adept at discovering new information online may develop an arrogant attitude because they know more than adults, including their parents or teachers.
But at some point, they realise their knowledge is hollow and begin to have self-doubt, and their self-esteem can take a hit.
He also found these youngsters to be more self-absorbed, and possessing lower empathy than those born a decade earlier.
They are also poor face-to-face communicators, preferring a screen as a buffer.
Some dangers
"Artificially mature" young girls who are confident online may attract sexual predators, but end up not knowing how to handle the real-life situation when they meet the older males and may be coerced into having sex.
Cyber-bullying, which is more stealthily done than real-life bullying, is also a possible danger, said Dr Elmore.
"They have a lot of information but few life skills," he said.
At the workplace
This generation prefers to text rather than talk face to face with colleagues or supervisors.
Some may feel superior to older colleagues because they are more techie.
Senior colleagues may not like their attitude.
Dr Elmore hopes his findings will help adults frustrated with this generation to understand them better. "The kids are recipients of the leadership we gave them or failed to give them. Now it's time to adjust what we gave them," he said.

Get a copy of The Straits Times or go to straitstimes.com for more stories.