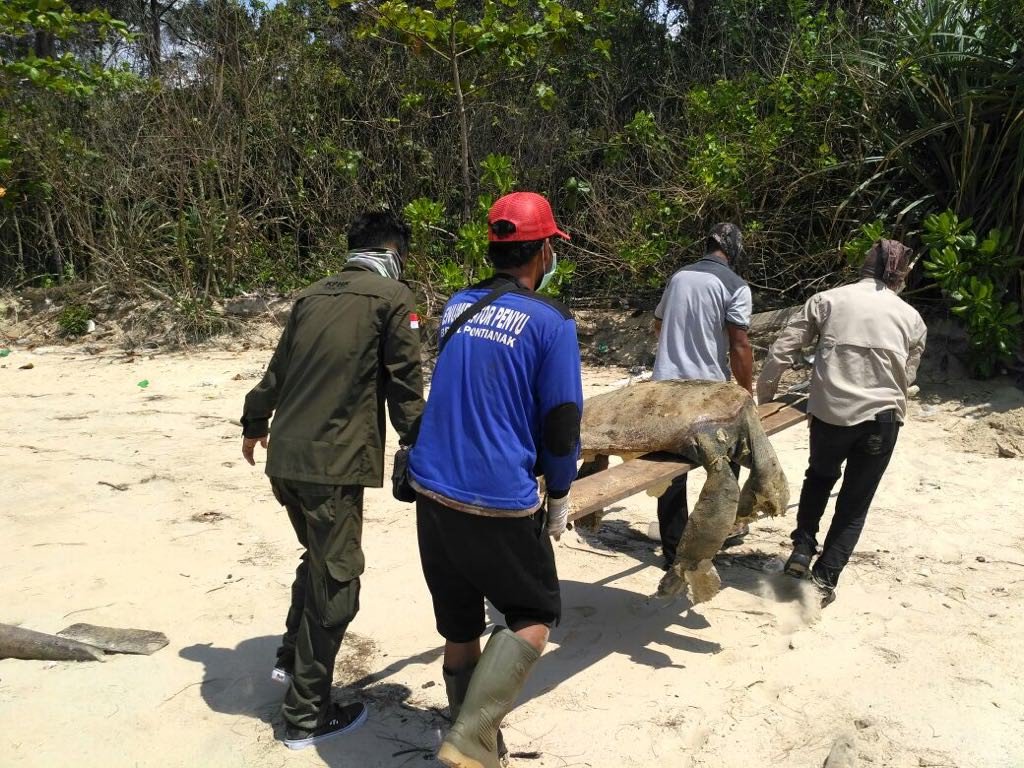 Eleven rare sea turtles were found dead among plastic litter on Paloh beach in Sambas regency, West Kalimantan, between Saturday and Monday, prompting the provincial administration to declare an "extraordinary event".
Autopsies conducted by local authorities on five of the turtles found plastic and asphalt sludge in their digestive systems.
The asphalt sludge had caused food blockage, resulting in inflammation and eventual death, Dwi Suprapti, the marine species conservation coordinator at World Wildlife Fund (WWF) Indonesia, said at a press conference in Pontianak on Monday. Dwi did not rule out the possibility of other waste having caused the deaths.
West Kalimantan Natural Resources Conservation Agency head Sadtata Noor Adirahmanta said the turtles' death constituted an extraordinary event. He added that he would deploy his staff to investigate and prevent further deaths.
The 63-kilometer long Paloh coastline is Indonesia's longest sea turtle nesting beach. According to WWF data, five green, two hawksbill and three olive ridley sea turtles were found dead between February and March. The 11 latest deaths included one critically endangered hawksbill.
The 21 sea turtle deaths is the highest number the WWF has recorded in the nine years it has worked in the area.