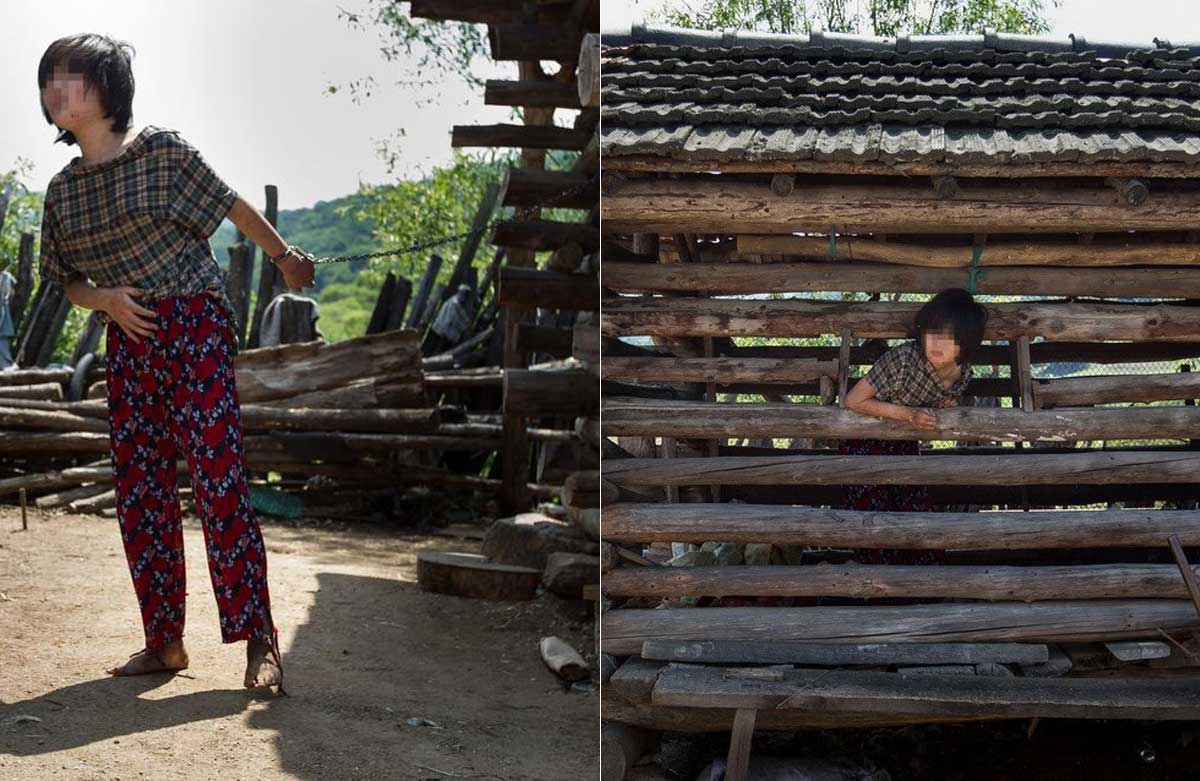 A 16-year-old teenager with mental disabilities in Jilin province, China, was discovered to have been chained up by her parents in a cabin used to store corn for five years.
According to online reports, the girl, named Xiao Shuang, suffered a fall after being pushed by her older brother when she was just three years old, and has had behavioural problems since then.
Neighbours claimed that Xiao Shuang would often run around the village, worrying the other villagers that she might get into an accident.
So the villagers suggested to her parents that they lock her up for her own safety.
Xiao Shuang's father, Mr Zhu, said that Xiao Shuang once disappeared for eight or nine days, and was only found when a neighbour heard her voice, reported People.com.cn, a Chinese news website.
He also explained that doctors had diagnosed Xiao Shuang as suffering from autism, but their family was unable to bear the burden and cost of sending her for special training that was required.
Mr Zhu said that both parents were heartbroken that they had to resort to keeping her chained but that it was necessary for her safety and wellbeing, Shanghaiist, an online China-related tabloid, reported.
This is not the first such incident in China. Earlier this year, it was reported that a woman in Hubei had been locked up by her parents for five years after she suffered a mental breakdown, while another man was kept in captivity inside a factory for 18 years and forced to work in an underground workshop.
seanyap@sph.com.sg