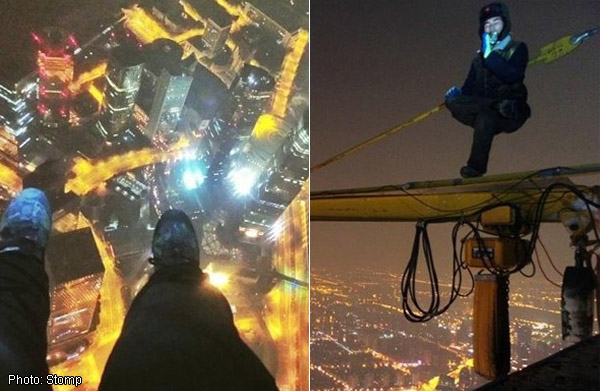 CHINA - Two young Chinese men recently snuck into the Shanghai Tower construction site with the goal of climbing to the top.
They were inspired by two European daredevils, who had achieved the feat, reports Kotaku.
One of the Chinese climbers told DongFang Daily newspaper:
"If foreigners can climb to the top, then we can, too."
Unless this is an elaborate hoax, the two appear to have accomplished their goal.
The Shanghai Tower is still under construction and is slated to open in 2015, but at 650 meters (2,132 feet), it's the tallest structure in China and the second tallest building in the world.
Visit STOMP for more stories.