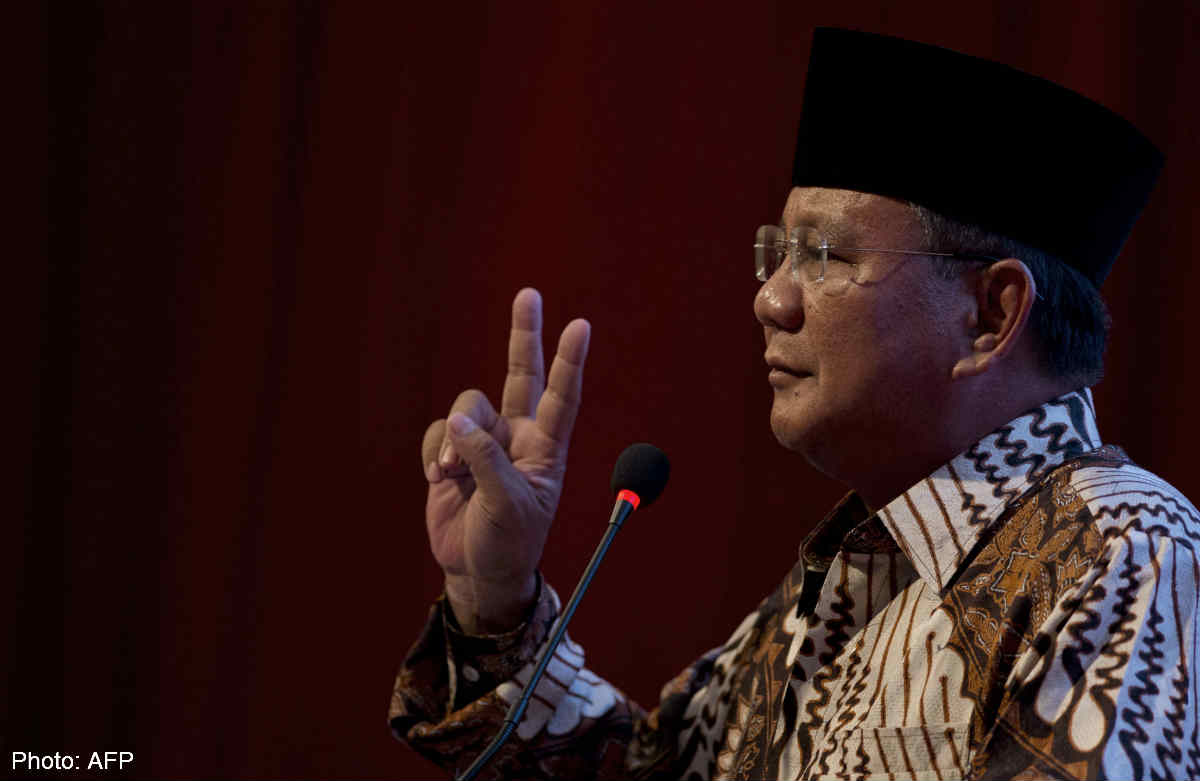 JAKARTA - Two polling outfits were yesterday expelled from an industry watchdog association for violating its code of ethics, amid an ongoing storm over the credibility of polling agencies in predicting the results of the July 9 presidential election.
The two, Puskaptis and JSI, had refused to be audited by the ethics board of the Indonesian Association for Public Opinion Surveys (Persepi), and were among four pollsters that said Mr Prabowo Subianto had won the election according to the quick counts method.
The other two are not Persepi members.
Eight reputable pollsters - including five Persepi members - maintain that Mr Joko Widodo won the election, and have charged that the four either cut corners or skewed their results.
Their stand was strengthened yesterday when kawalpemilu.org, a website run by volunteers tracking actual results from polling stations uploaded to the Election Commission (KPU) website, found that Mr Joko had received 52.8 per cent of over 124 million votes compared with Mr Prabowo's 47.2 per cent, with some 95 per cent of the votes counted last night.
The KPU will announce the official results next Tuesday.
In refusing to appear before the association to detail their methodology in the quick counts, both JSI and Puskaptis said the audit should be done after the announcement of the results. But the Persepi ethical board said the audit was a professional academic exercise.
Quick counts draw on a representative sample of votes from some 2,000 polling stations nationwide, weighted by province and population.
The method has been accurate in previous elections and acknowledged as such, including by President Susilo Bambang Yudhoyono.
But the divergent findings on July 9 saw both candidates claiming victory.
The audit by Persepi, which has 34 members, was conducted over two days. It gave a clean bill of health to five pollsters that found Mr Joko had won, after they presented their methods.
The five include Saiful Mujani and Indikator Politik Indonesia, both of which gave Mr Joko 53 per cent of the vote against 47 per cent for Mr Prabowo.
The other three which found that Mr Joko had won are not Persepi members, and include the survey arms of Kompas newspaper and state-owned broadcaster Radio Republik Indonesia.
Persepi chairman Nico Harjanto told The Straits Times that the audit was aimed "at restoring confidence in the validity of the scientific method behind quick counts in the democratic process".
zakirh@sph.com.sg
This article was first published on July 17, 2014. Get a copy of The Straits Times or go to straitstimes.com for more stories.