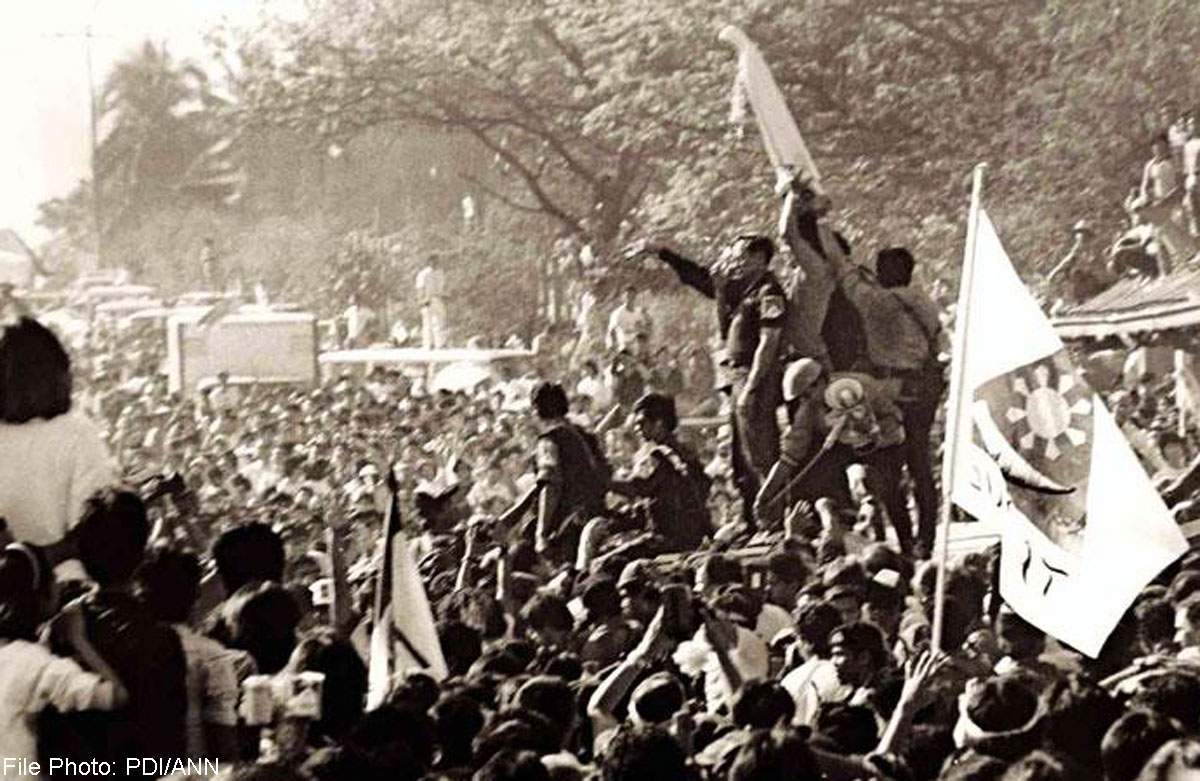 MANILA, Philippines - Two neophyte senators believe that 28 years after the first People Power revolt in 1986, Filipinos have yet to win the fight against poverty and unemployment.
"Genuine democracy also means freedom from the bondage of poverty, hunger, calamity and disaster, unemployment and job opportunities," Senator Juan Edgardo Angara said in a text message on Tuesday.
"That's the fight of Edsa that is not yet over. That's the challenge that continues to seek for an answer not only from those in government but from the entire country," Angara added.
Senator Nancy Binay, an opposition member, issued the same statement Monday, saying that the spirit of Edsa 1 "is still a work in progress."
"Edsa led the way so that we can regain and freely enjoy the many freedoms-the freedom of speech, of peaceful assembly, among others-that the dictatorship took away from us for 14 years," Binay said in a statement.
"But Edsa is not yet finished-it is still a work in progress as many of our countrymen remain mired in hunger, poverty and inequality," she said.
Binay said Filipinos gathered in Edsa in 1986 to demand for their rights, but today she said, "we are still marching hand in hand-so that every Filipino, regardless of economic status, age and sex can gain and enjoy true democracy, justice and equality."