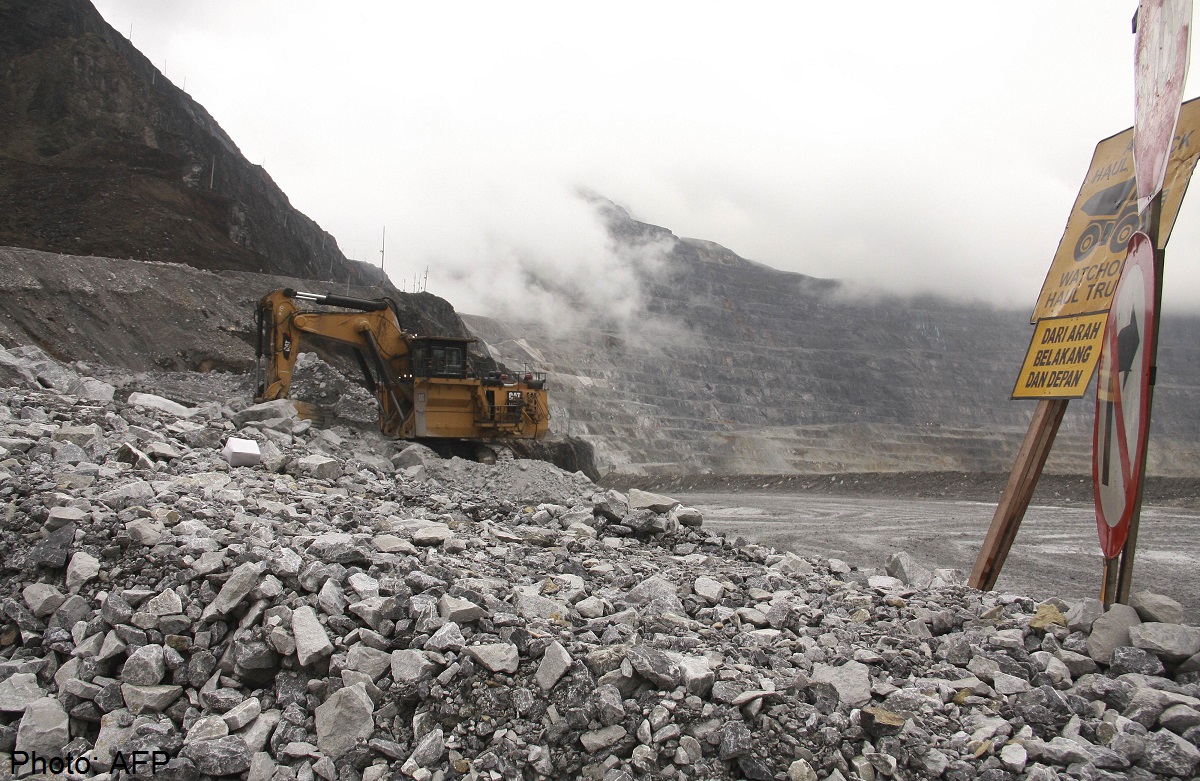 One person was killed during a series of vehicle accidents at the site of gold miner PT Freeport Indonesia (PTFI) in Tembagapura, Mimika, Papua, on Saturday and Sunday, the Papua Police have reported.
Suardi Ilyas, 27, a contract worker from PT Panca Duta Karya Abadi working for PTFI, died after he was hit by a mining truck driven by another worker from the same company, on Sunday, the police said.
Suardi was reported to have suffered rib fractures and several other injuries. He was rushed to Tembagapura Hospital for treatment shortly after the incident. The mining worker was being prepared for evacuation to Jakarta for more intensive medical treatment when he suffered heart attacks and could not be flown to Jakarta. He died soon after.
"The body of the Freeport worker will be flown to his hometown at Pangkep, South Sulawesi, for burial," Papua Police spokesperson Sr.Comr. Rudolf Patrige said in Jayapura on Sunday.
The police said two other incidents occurred at Freeport's mining area in Tembagapura on Saturday.
Patrige said an accident occurred at Mile 55, on Saturday, in which a truck driven by an Army officer, Chief Pvt. Ferdinand from the Timika Infantry Brigade, collided with another truck, operated by Kornelis Laurenz and carrying six passengers, which was on its way to Check Point 66 in Timika.
"There were no fatalities reported in the incident," said Patrige, adding that heavy rain and fog had affected the mining area when the accident occurred.
Also on Saturday, Patrige said an Isuzu pick-up truck rolled over after hitting a retaining wall. The driver, I Gede Christina Hadinata, suffered minor arm injuries while his passenger, Darwis A.Rahim, was unhurt.
"All drivers involved in the accidents on Saturday and Sunday underwent alcohol tests but they all tested negative," said Patrige.