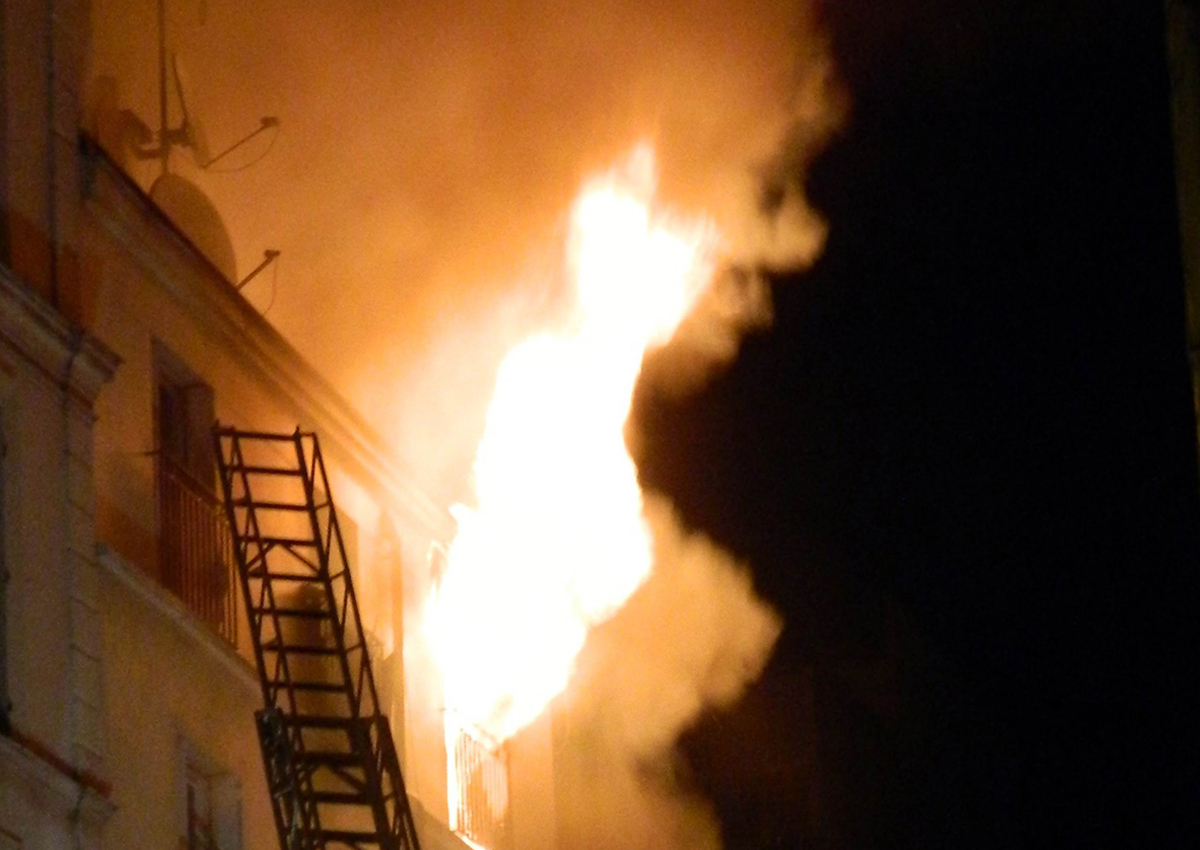 TAIPEI, Taiwan - Fire alarms sounded at a commercial building as it went up in flames on Taipei City's Changan East Road Section 1 yesterday evening, leaving five firefighters with burns.
No deaths were reported in the event. However, in the rescue process, five firefighters belonging to the Chung-Lun branch were slightly injured.
Three with second-degree burns - damaging 5 to 10 per cent of their arms, heads and backs - were sent to the MacKay Memorial Hospital while the other two were brought to NTU hospital with their conditions as yet unknown.
Burn degree indicates the severity of damage to human skin, with first-degrees the least severe. The damage of second-degree burns extends beyond the top layer of the skin, while third-degree burns might reach the bloodstream, major organs or bones.
The five firefighters are hospitalised and were not reported to be in a serious condition, as of press time.
According to a witness, even though the Taipei City Fire Department arrived on the site right after they received the report, they had trouble controlling the fire due to strong typhoon winds. Within an hour, the fire had grown from a two-alarm to a four-alarm fire.
The wind had likely prevented the use of water spraying from the outside of the building since the fire had originated on the ninth floor. Firefighters had to enter into the building and make their way up to the scene of the fire, slowing down the rescue process.
The efforts began at 5pm and did not end until 7.30pm, lasting a period of more than two hours.
According to the fire department, the building where the crew equipped with water hoses entered in is a ten-floor commercial building built using reinforced concrete.
Twenty-four fire engines, five ambulances and eighty-three personnel were dispatched for the rescue effort.