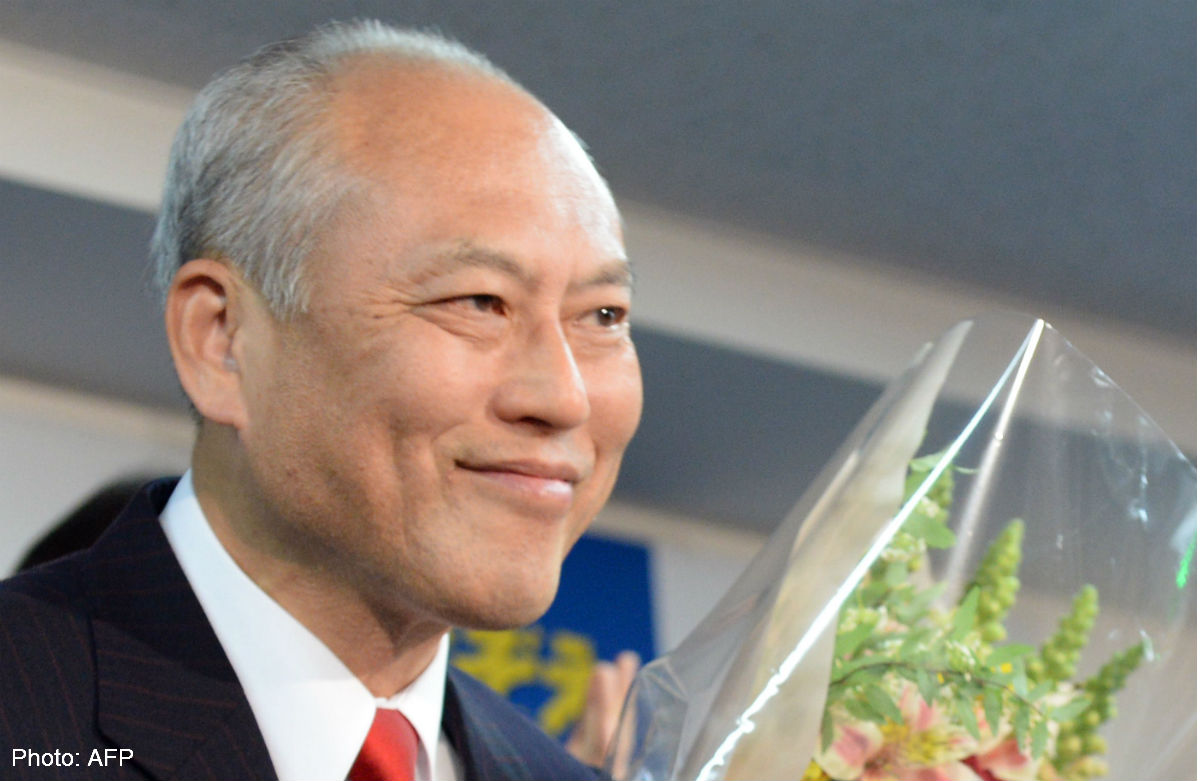 TOKYO - Former Japanese prime minister Morihiro Hosokawa lost his bid last Sunday to return to politics and to challenge Prime Minister Shinzo Abe's pro nuclear- energy policies when he was defeated in the Tokyo gubernatorial election by former health minister Yoichi Masuzoe who was backed by Mr Abe's Liberal Democratic Party.
In the event, local issues trumped national issues in the election and Mr Masuzoe's strong focus on improving local welfare, business and education facilities in Tokyo won him significantly greater voter support than Mr Hosokawa who had turned the election into a kind of referendum on Japan's nuclear power policies.
But Mr Hosokawa's chief supporter, Junichiro Koizumi, another former prime minister, is unlikely to abandon his attempt to confront the pro-nuclear and other policies of the Abe administration and is expected to back other high profile figures in upcoming local elections, sources told The Business Times.
Mr Masuzoe's victory was declared in exit polls on public broadcaster NHK minutes after voting closed. Mr Masuzoe, 65, appeared smiling before cameras, and promised to make Tokyo "the Number One city in the world".
He has strongly backed the Summer Olympic Games and Paralympic Games due to be held in the Japanese capital in 2020 while Mr Hosokawa and other candidates had argued that Japan needs to focus on overcoming the the 2011 Fukushima nuclear disaster rather than on "extravagant" Olympic Games.
Voter turnout in the election, which attracted a total of 16 candidates, was very low because of a strong snowstorm that swept through Japan on Saturday, blanketing the Japanese capital in snow and severely disrupting road traffic and public transport.
The final tally of votes will not be declared until Monday but NHK exit polls indicated that Mr Masuzoe had secured about 30 per cent of the total votes compared to about 20 per cent each for Mr Hosokawa and the other leading contender Kenji Utsunomiya, former head of the Japan Federation of Bar Associations.
The fact that Mr Hosokawa and Mr Utsunomiya who both ran on an anti-nuclear power ticket each secured around one-fifth of the vote indicated that the anti-nuclear camp could have secured victory if it had focused on a single candidate rather than two or more, analysts said.
This means, they suggested, that despite the outcome of last Sunday's election Mr Abe is likely to face continuing strong opposition to the restarting of the 50 or so nuclear reactors that have been idled in the wake of the 2011 Fukushima disaster.
The Tokyo election could have worked as a key vote on nuclear power, not just about city politics, Tetsuro Kato, professor of political science at Waseda University in Tokyo, was reported by Kyodo news service as saying.
But the anti-nuclear vote suffered because voters could not agree on one candidate.
"Those pushing for zero nukes failed in their strategy," added Mr Kato.
"The Fukushima disaster has left me without words, but reducing our dependence on nuclear power needs to be done gradually," Mr Masuzoe said after his victory.
He appealed to voters by identifying himself with Mr Abe's economic policies, which have brought an end to deflation in Japan and triggered a strong rally in Tokyo stocks, as well as by promising a successful 2020 Tokyo Olympics.
Mr Masuzoe is a former health minister who left the LDP in 2010 and formed his own party. But today he has the strong support of the ruling LDP and its coalition partner the New Kmeito Party as well as of the Japan Confederation of Trades Unions (Rengo).

Get The Business Times for more stories.