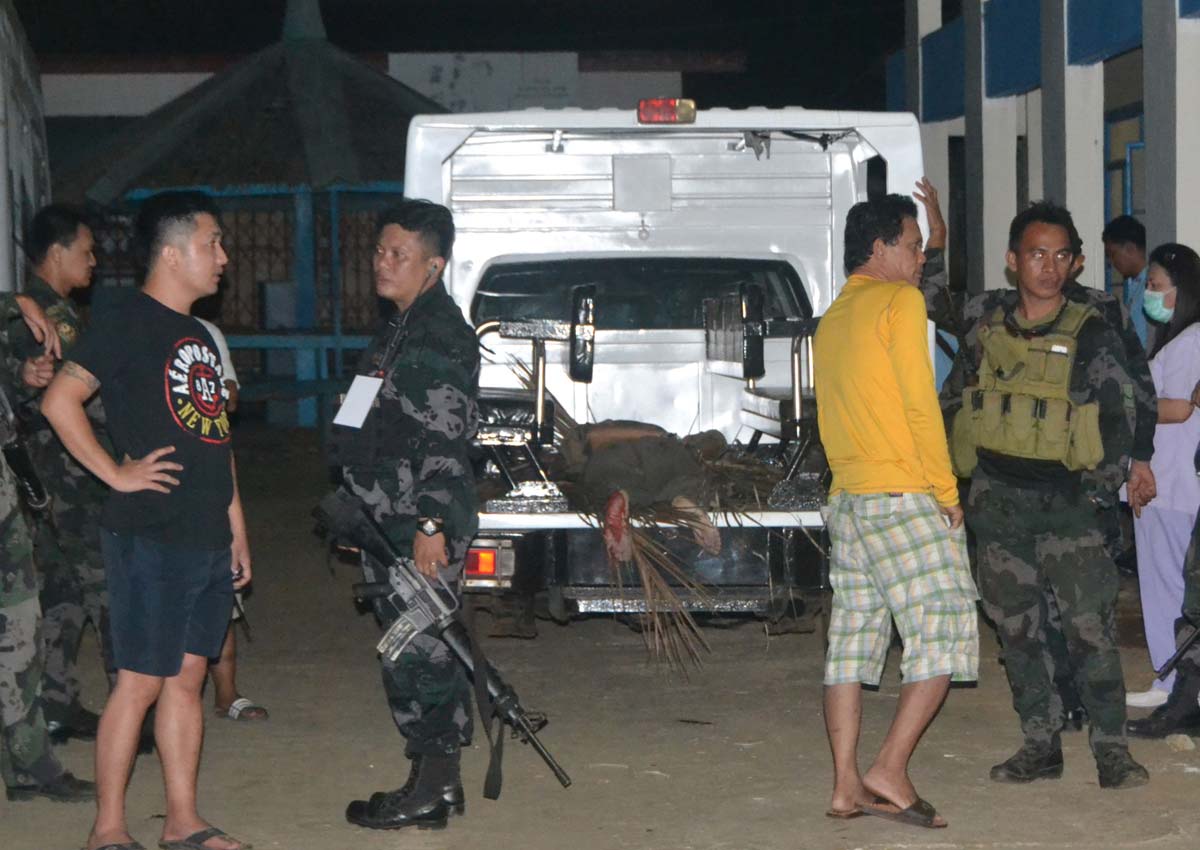 ZAMBOANGA CITY-A piece of paper came with the severed male head. It read: "Rodolfo E. Boligao, Brgy. Chairman of Brgy. Aliguay Island, Dapitan City."
Hopes of seeing Boligao alive after Abu Sayyaf kidnappers grabbed him and two Coast Guard personnel at his house on May 4 swiftly disappeared following the discovery of the head by village officials on a roadside in Barangay Labah in Maimbung, Sulu province.
Navy Commander Roy Vincent Trinidad, chief of staff of Task Force Zambasulta (Zamboanga, Basilan, Sulu and Tawi-Tawi), said the failure of the bandit group to get P1 million (S$30,000) in cash from the family of Boligao, a fisherman, was the main reason he was decapitated on Tuesday.
"The Abu Sayyaf did not get the ransom money," he said, quoting a report from the police office of Maimbung.
Expressing condemnation over the beheading, Gov. Mujiv Hataman of the Autonomous Region in Muslim Mindanao called on authorities to put a stop to the atrocities of the Abu Sayyaf, a ragtag band of about 400 self-styled Islamists split into a few factions which has gained notoriety for kidnappings, bombings and beheadings.
"We condemn this heartless and inhuman brutality committed by Abu Sayyaf, a group whose only desire is to sow terror among our people. This is nothing but an evil and cowardly act of terrorism," Hataman said.
Village officials found the head attached with the piece of paper around 10 p.m. on Tuesday, said Lt. Gen. Rustico Guerrero, chief of the military's Western Mindanao Command based there. They earlier retrieved a male body in Barangay Labah, also in Maimbung, and alerted the police.
Dr. Raden Ikbala of the Sulu Integrated Provincial Health Office said after examining the cadaver and the head that "they belonged to one person" and that was Boligao. "We reattached the head and the cadaver will be shipped back to the (Boligao) family in Dapitan," he said.
The military said it was not yet certain about the fate of the Coast Guard personnel-SN2 Gringo Villaluz and SN1 Rod Pagaling-who were kidnapped along with Boligao.
The two were visiting the barangay chair in his house when Abu Sayyaf gunmen suddenly barged in and took them away.
In June, a video posted on the Facebook account of a certain "Kupal Lord" showed Boligao, Villaluz and Pagaling blindfolded and shirtless.
They pleaded for help as one of the eight armed men, whose faces were covered with scarves or hoods, threatened to behead them if the P1-million ransom for each of them was not paid.
"We are urging our government to help us because they will kill us," a man who identified himself as Pagaling said.
Another, who identified himself as Villaluz, said all of them were hoping that help would come very soon or they'll end up dead.
Boligao called on Dapitan Mayor Rosalina Jalosjos, Rep. Seth Fredrick Jalosjos and Romeo Jalosjos to help them. "Have pity on us, please help us," he said.
Hataman said all concerned law enforcement units should help track down and arrest those behind Boligao's gory death. "The perpetrators must be hunted down and be brought to justice," he said.