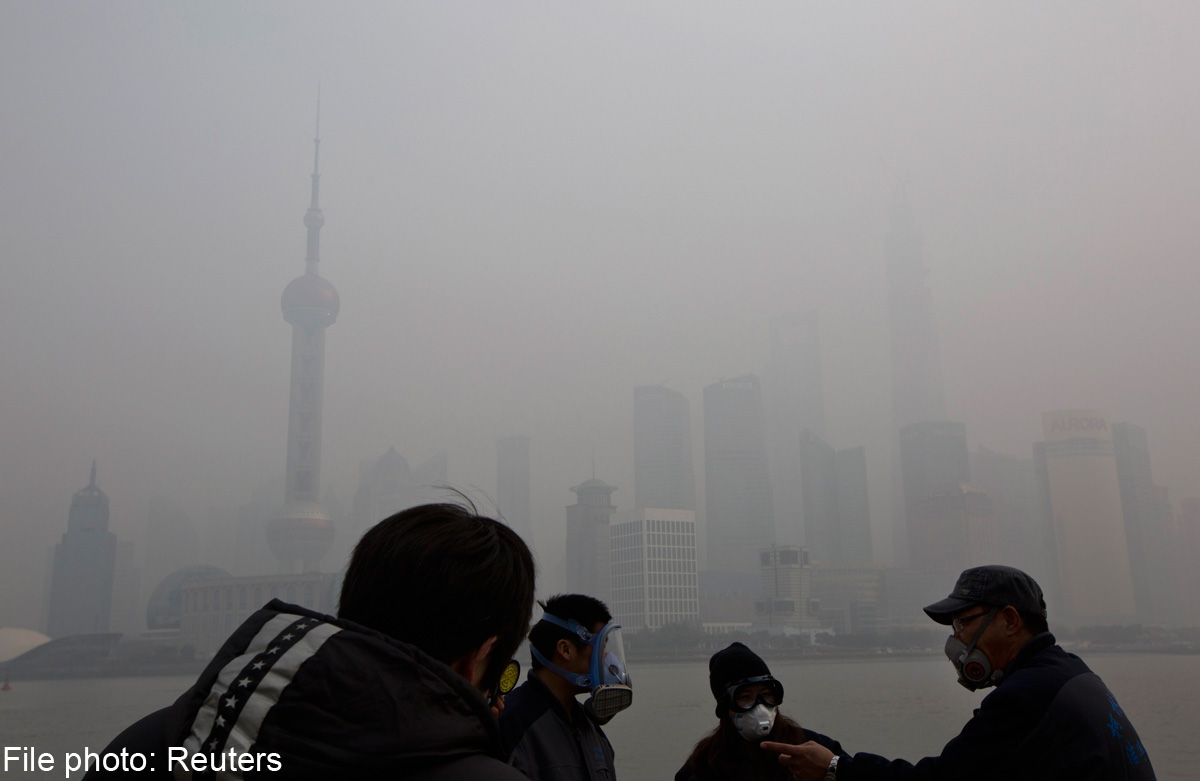 HONG KONG - China and Japan should put aside their diplomatic differences and find common ground in protecting the environment, the Asian Development Bank said Monday.
Takehiko Nakao, ADB's president, said China could learn from Japan's historical record in cleaning up its once heavily polluted environment.
"The area of environment is a good area of cooperation between these two countries," he told AFP in Hong Kong where he was visiting for the Asian Financial Forum.
"Japan had serious air and water pollution in the late 1960s and in the 1970s and there were so many laws enacted and there were so many actions taken," Nakao said, adding that China could learn from Japan's experience.
Though China's economy is one of the fastest growing in the world, it is plagued by major environmental problems associated with the pace of its industrial growth.
Dense, acrid smog shrouded China's commercial hub Shanghai and other eastern cities last month, delaying flights and spurring sales of face masks.
And levels of PM 2.5 - tiny particles considered particularly hazardous to health - hit as high as 24 times the World Health Organisation's safety guidelines.
Nakao said Japan could share its green expertise with China such as renewable energy technologies and innovations in low-emission hybrid vehicles.
He also said Chinese officials were very serious about the country's environmental issues, but urged swift implementation of regulations to lower pollution.
Asia's economy "cannot be sustained," Nakao warned, if nothing is done to address the problem of pollution.
Diplomatic relations between Tokyo and Beijing cooled in 2012 in the wake of a dispute over an East China Sea island chain.
The Manila-based ADB in October urged the two nations, along with neighbours South Korea and Mongolia, to set up a climate research network and an emissions trading scheme.
A carbon trading market could see the countries hit their greenhouse gas emission targets at a "significantly lower cost than acting alone", it said at the time.
As an export-oriented industrial powerhouse, the East Asia region accounts for 30 per cent of the world's total energy-related greenhouse gas emissions, the bank said.
Beijing, whose population tops 20 million, launched a lottery system in 2011 for an annual maximum of 240,000 car registrations to curb pollution.
Tianjin, a coastal city near Beijing with 14 million people and 2.36 million registered motor vehicles last year, said last month it will cap new car plates to 100,000 a year.
Founded in 1966, the ADB is similar to the World Bank, and aims to reduce poverty in Asia by helping its 67 member countries evolve into modern economies through investment in infrastructure, financial and public administration, and health services.