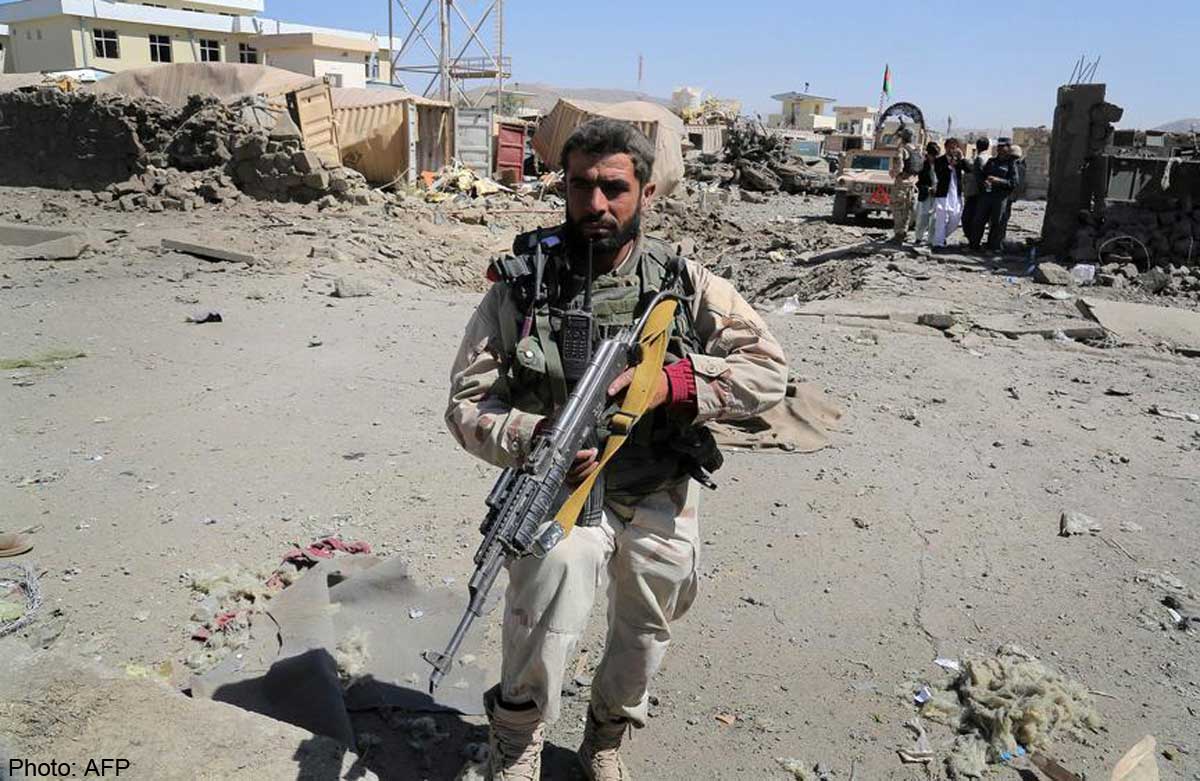 KABUL - Afghan security forces on Saturday fought back against a major Taliban offensive in the east of the country after the militants killed up to 100 security personnel and civilians, beheading 12 of them, officials said.
This summer's fighting season has seen worsening violence with the Taliban gaining ground in several provinces as US-led NATO troops withdraw and the government in Kabul deadlocked over disputed election results.
A series of coordinated attacks in the last week have focused on Ajristan district in the strategically important province of Ghazni, after recent offensives in Kandahar, Helmand and Logar.
"Afghan soldiers, police and commandoes have launched clean-up operations against the insurgents in Ajristan," Mohammad Ali Ahmadi, deputy governor of Ghazni province, told AFP.
"The Taliban insurgents were holed up, using civilian houses as shelters. They were driven out and are being beaten back," Ahmadi said.
Sediq Sediqqi, interior ministry spokesman, told AFP: "We have sent special forces, police and army as part of reinforcements to the district, and launched operations against the Taliban.
"The villages will be cleared of the insurgents very soon." Both officials said there was no update on Friday's toll of 80 to 100 people killed over the past week.
The 350,000-strong Afghan security forces have been trained since 2001 by the US-led NATO coalition, which is now winding down its war in Afghanistan.
All NATO combat operations will finish by the end of this year, with about 12,000 troops set to stay on into next year on a follow-up training and support mission.
The three-month election stand-off was finally broken Sunday when a "unity government" deal was agreed, with Ashraf Ghani serving as the next president and his rival Abdullah Abdullah taking up the new role of chief executive.
Ghani will be inaugurated in Kabul on Monday in Afghanistan's first democratic transfer of power as Karzai steps down.