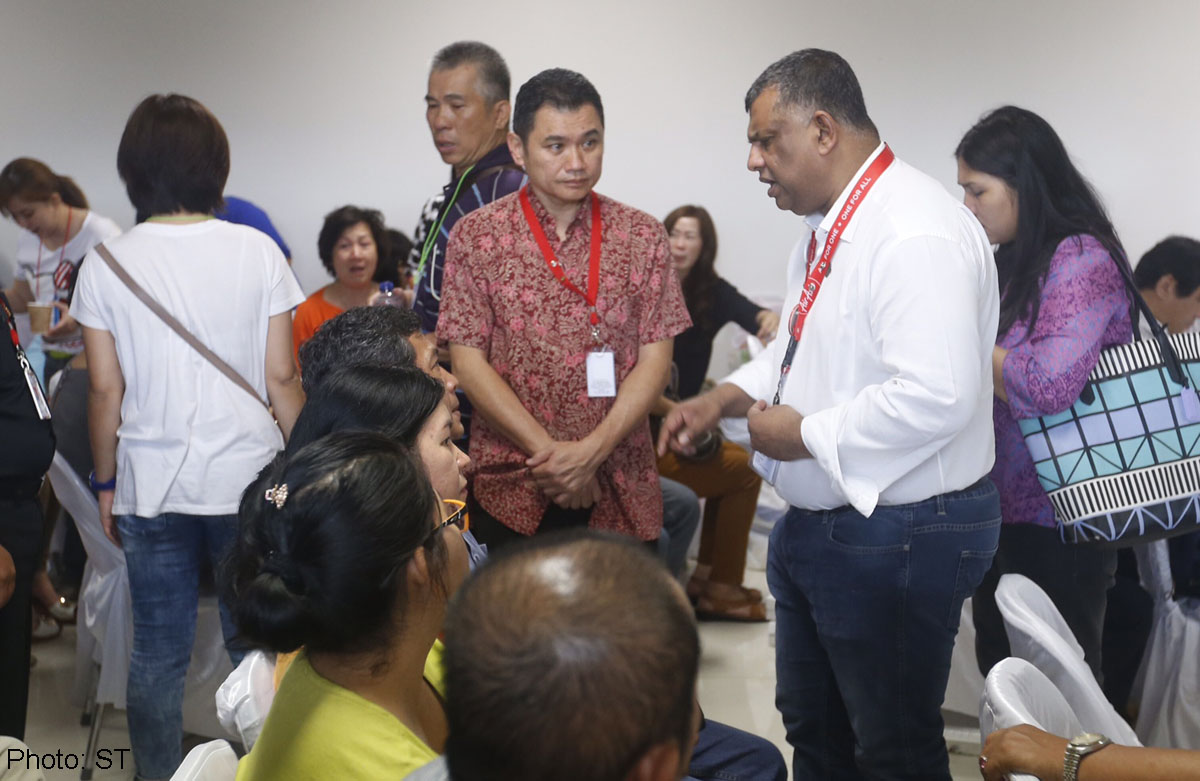 SURABAYA - AirAsia Group chief executive officer Tan Sri Tony Fernandes has expressed his grief over the first fatal incident to hit the region's biggest budget airline.
"My heart is filled with sadness for all the families involved in QZ 8501," tweeted Fernandes.
Initial news of the debris dimmed the faint hopes of relatives of those who had been on board the flight.
Bambang Soelistyo, the head of Indonesia's National Search and Rescue Agency (Basarnas), said all efforts were now being concentrated on the location where the "shadow" and debris had been found, around 160km southwest of the town of Pangkalan Bun in Central Kalimantan on Borneo island.
He said it was likely the plane was at "the bottom of the sea," based on its estimated position.
In Sibu, Assoc Prof Annie Wong Muk Ngiik and her family had been praying hard and were distraught when they heard news of Indonesian rescuers pulling bodies out of the water.
Wong hasn't eaten food and only drank water since the plane went missing.
They had been hoping that Wong's husband, Sii Chung Huei, 56, a manager of a timber company in Indonesia, would come home safely.
Sii was the only Malaysian on board the ill-fated Indonesia AirAsia jetliner which disappeared during a storm on Sunday.
"All of us are very sad. Everybody is quiet now and is prepared to accept whatsoever the outcome," she said. Back in Surabaya, Indonesia AirAsia extended its sincere sympathies to the family and friends of those on flight QZ8501.
"We are sorry to be here today under these tragic circumstances," chief executive officer Sunu Widyatmoko said in a statement.
"Our sympathies also go out to the families of our dear colleagues."
Indonesia AirAsia invited family members to Surabaya, where a dedicated team of care providers will be assigned to each family to ensure that all of their needs are met while counsellors, religious and spiritual personnel have also been invited to the family centre to provide any necessary services.
There were 155 passengers on board, with 137 adults, 17 children and 1 infant. Also on board were two pilots, four cabin crew and an engineer.
Indonesia AirAsia employees have been sent to the site and will cooperate fully with Basarnas, National Transportation Safety Committee, and relevant authorities on the investigation, the airline added.
An emergency call centre has been established. For further information, family members of QZ8501 can call Malaysia: +60 321795959; Indonesia:+622129270811; Singapore: +6563077688 and Korea: +798142069940.