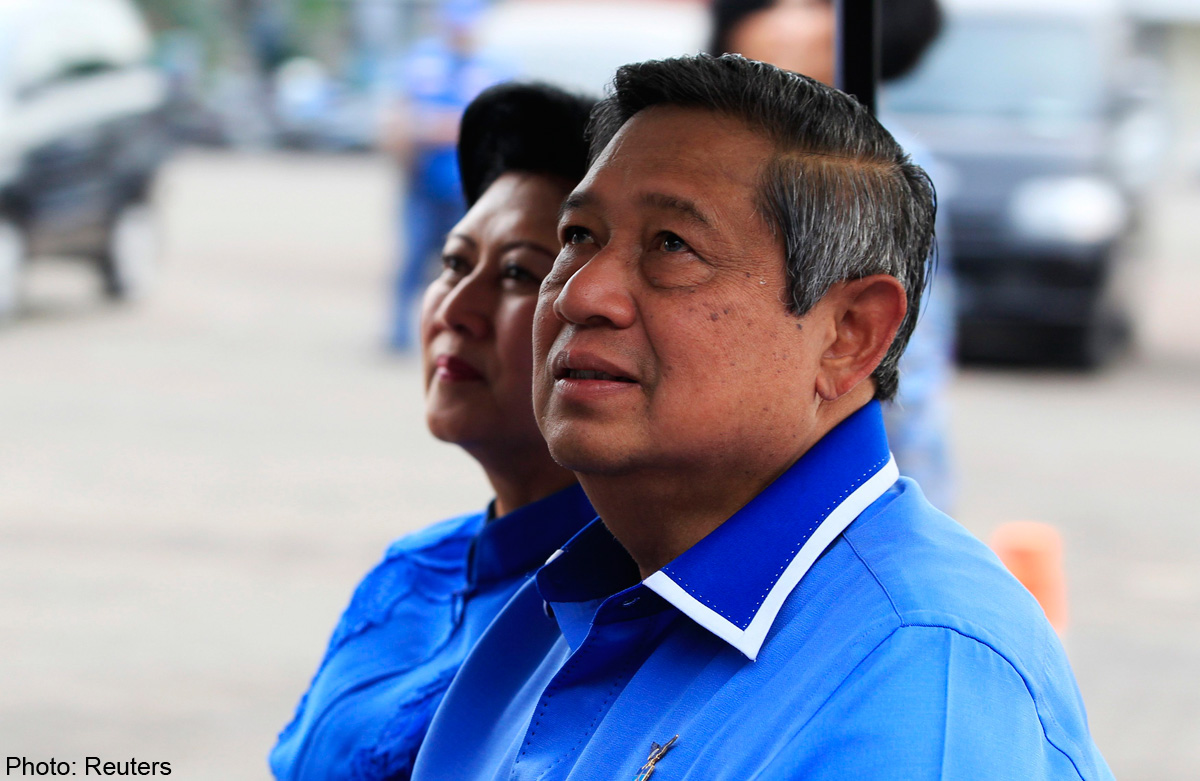 The alleged sexual assault of a six-year-old kindergarten student by outsourced cleaners at Jakarta International School (JIS) in South Jakarta caught the attention of the President, First Lady and Cabinet ministers on Wednesday.
Women's Empowerment and Child Protection Minister Linda Gumelar said that President Susilo Bambang Yudhoyono and First Lady Ani Yudhoyono were aware of the incident and had sent their regards to the family.
"Bu Ani and the President have sent their support to the family so that they can face the situation bravely and recover from this ordeal," she said.
Linda condemned the incident, saying that her office was coordinating with the police on the case.
Education and Culture Minister Mohammad Nuh said the ministry's team would scrutinise the management and human resources at JIS, warning the school that it could face penalties if it found evidence of negligence.
The school also attracted criticism over reports that it did not have the proper license to run a kindergarten, which may lead to a revocation of its teaching permits.
Lydia Freyani Hawadi, director general of early age education programs at the Education and Culture Ministry said that JIS only held a license for its elementary school.
"We will give them one week to propose a license for their kindergarten, otherwise we will shut it down," she said as quoted by Antara in a press conference at the ministry on Wednesday.
At the press conference, JIS spoke publicly about the incident for the first time.
Head of school Tim Carr said that JIS would cooperate with the ministry and the police. He said that JIS' focus was the welfare of its students and family members.
Meanwhile, Jakarta Police spokesman Sr. Comr. Rikwanto said investigators had confirmed that two suspects had been named, Virgiawan and Agun Iskandar.
A third worker, Afriska, who had been initially named a suspect, was released by police due to lack of evidence.
"Afriska's status has been downgraded from suspect to witness, after it was found that she had no role in the incident," Rikwanto said.
Due to Afriska's downgrade, he added, investigators would now return to the victim's statement as there was supposedly a female perpetrator. The possibility that there may be more victims is also being pursued.
Rikwanto confirmed that two more cleaners, AC and ZA, had been positively identified when investigators showed several photographs to the victim Tuesday.
However, despite the positive identification, Rikwanto said police would wait for the results from the two workers' tests before any further action.
He also revealed that both men, who were employees of the outsourced cleaning service company PT ISS, were still working at JIS because their roles in the case had not been proven.
Rikwanto also said investigators had recommended to parents to take their children for medical checkups to help uncover more possible cases.
Nine witnesses, including several teachers, security personnel, nannies and parents have been questioned by the police.
Police also revealed that JIS had installed additional CCTV cameras on its school grounds, including in the corridors leading to the toilets and in front of the toilets in response to the incident.
Cleaning service company ISS Indonesia country manager Houtman Simanjuntak could not be reached for comment when contacted on Wednesday.