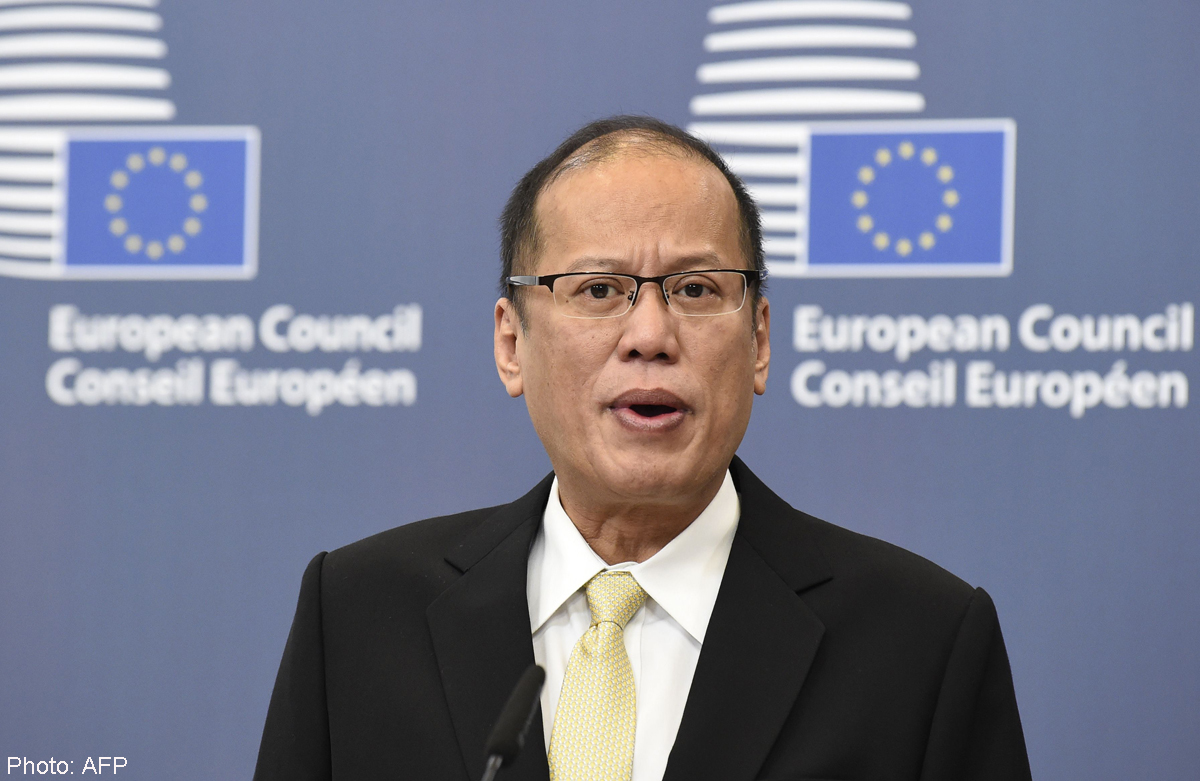 Amnesty International on Thursday urged President Benigno Aquino III to end police-perpetrated torture, describing the practice outlawed in 2009 as a "dark yet open secret," with 75 reported cases last year and 28 for the first half of 2014.
"Police torturers are acting as if they are above the law," said Hazel Galang-Folli, the Southeast Asia researcher of the London-based human rights group. "The President must guarantee that no one is above the law."
During a news conference in Quezon City, Amnesty presented its latest report, "Above the Law: Police Torture in the Philippines," which noted that police torture was still rampant in the country.
Stop Torture campaign
The report is part of the group's global Stop Torture campaign, focusing on five countries including the Philippines, which passed the Anti-Torture Act in 2009 and has ratified two key international treaties against rights abuses.
The 117-page report studied 55 cases of torture and included interviews with torture victims, government agencies such as the Commission on Human Rights (CHR), the Philippine National Police, as well as human rights experts and lawyers.
Sali Shetty, Amnesty secretary general, said the group's findings were "even more shocking than they expected."
He noted that most cases of police-perpetrated torture began in illegal arrests of people deemed as suspects, mostly from poor families. The cases are "hugely underreported" as the victims have no courage to complain for fear of reprisal and retribution, he said.
Methods range from electrocution, mock executions, waterboarding, asphyxiating with plastic bags, beatings and rape-all meant to extract forced confessions and in some cases, extortion.
'Wheel of torture'
In worst case scenarios, torture cases lead to extrajudicial killings of victims considered as suspects by the police.
Amnesty cited the infamous "wheel of torture" in a secret police station discovered by CHR workers in Biñan, Laguna province. Rowelito Almeda was one of the 43 detainees in the station, where policemen played the torture game for fun and punish criminal suspects during interrogation. Almeda was rescued by the CHR from detention.
The report cited the case of Darius Evangelista, a porter who was beheaded and was later found to have been tortured by having his penis pulled with a string. A video of the torture surfaced and was broadcast on television.
Another victim, Jerryme Corre, claimed he was mistakenly arrested, tortured by policemen, and charged even though their superior said he was the wrong guy.
Not one cop convicted
"Too many police officers in the Philippines are all gun and no badge-abusing their power while making a mockery of their duty to protect and serve the people," Shetty said.
He pointed out that in the five years since the passage of the Anti-Torture Act, not a single policeman had been convicted for torture.
"Five years, hundreds of complaints and no convictions later, it is painfully obvious that the Anti-Torture Act is not being enforced," Shetty said.
Chief Supt. Wilben Mayor said in a meeting with PNP officials on Wednesday, the Amnesty team was assured that "swift and decisive action" had been taken against erring policemen. The PNP spokesperson cited the ongoing investigation of four policemen who mistreated a former police asset and the five policemen sanctioned administratively in the wheel-of-torture case.
Shetty said that while there were mechanisms for filing of formal complaints, the bureaucracy made it difficult for victims to file cases which were sometimes dismissed on technicality.
Zero tolerance
Shetty, who arrived in Manila this week, expressed disappointment that President Aquino, PNP Director General Alan Purisima and Interior Secretary Mar Roxas did not meet with the group to discuss the report.
"This should serve as a wake-up call to the government and people of the Philippines," he said of the report. "But the main point of the report is that it should be fixed," he said.
The report's recommendations include: A zero tolerance policy for torture with the President taking the lead; the establishment of a national preventive mechanism through an independent police complaints commission; monitoring places of detention for possible incidents of torture; and conviction of policemen guilty of torture.
Shetty added that Pope Francis had earlier denounced torture as a "very moral, grave sin" and that it would be a very welcome present for the papal visit if President Aquino spearheads an antitorture legacy.
The human rights group also criticised the government for denying and covering up cases of torture, citing the refusal of top government officials to meet them.
Police underreporting
An Amnesty team, led by Steve Crawshaw, met with PNP officials on Wednesday to discuss the report.
But in its statement, the PNP said only six cases of torture were reported in 2013, down from 23 in 2010 and 68 in 2011.
This is a far cry from Amnesty's figures of 54 cases for 2010, 60 in 2011 and 75 in 2013. Both the human rights group and the PNP claimed that their figures came from the CHR. With a report from AFP.