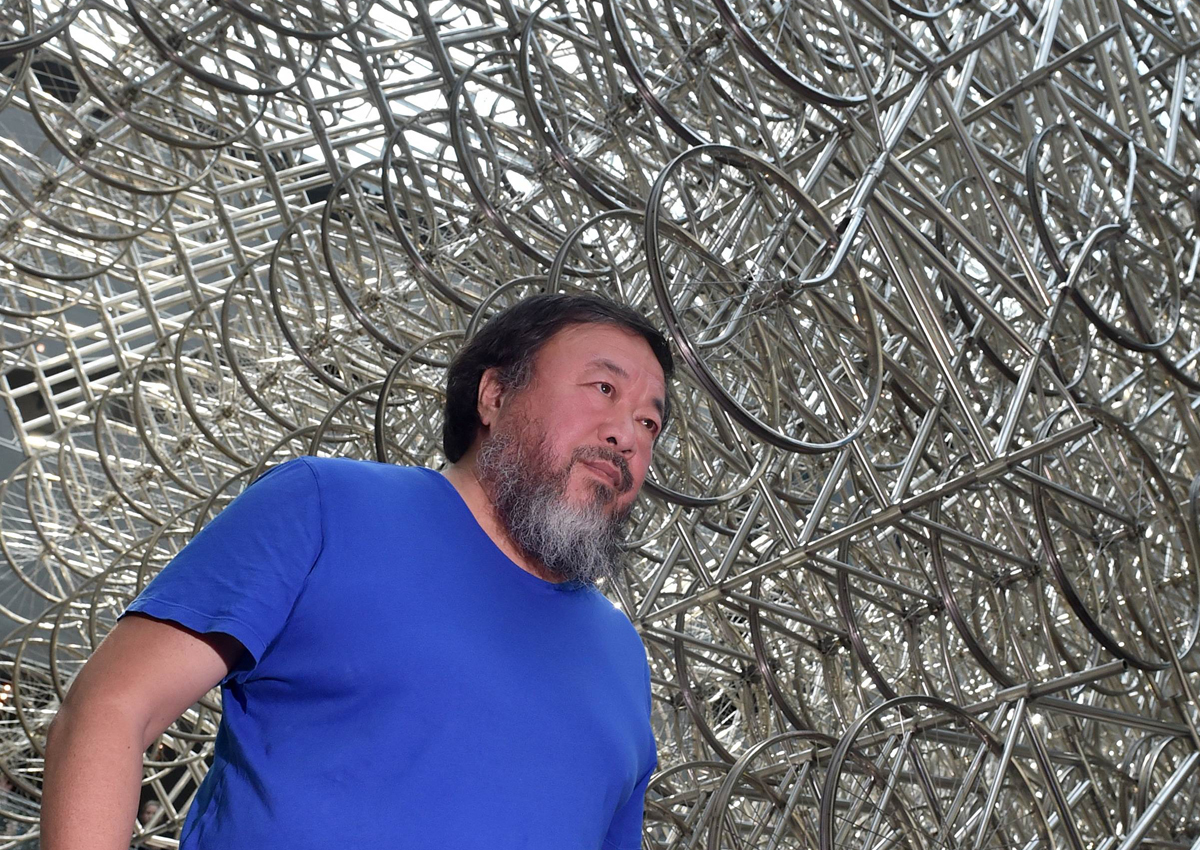 Dissident artist Ai Weiwei Thursday said he believes his activism is helping to change China and the price he has paid for speaking out was worth it.
Ai, in Melbourne for a new exhibition of his work at the National Gallery of Victoria, with human rights and politics at its core, said someone had to make the sacrifice and take a stand against injustice.
"Freedom of speech or human rights is never something you can grant for free," he told the Australian Broadcasting Corporation.
"It takes somebody to sacrifice, to make the effort. Yes, I have suffered and many people are continuously suffering. My lawyer is still in jail after a year-and-a-half. And many, many people are still in jail." Ai, China's most prominent contemporary artist, was detained in 2011 for 81 days over his advocacy of democracy and human rights as well as other criticisms of the government in Beijing.
Following the 2011 detention, he was subsequently placed under house arrest and had his passport taken away. The document was only returned in July this year, enabling him to travel overseas.
Asked if his activism and art was changing China, he replied: "I think if I can change myself I can change China. I'm part of China and China is part of me. So, every day I try to do some change.
"I try to live up to my beliefs," he added to the broadcaster.
"I try to tell myself to pay more attention to other people's voices... and to build the weak voices, or the people who have no voice, to help them." He said he was not worried that his public image was as much built on his activism as his art.
"It doesn't bother me at all," Ai said. "I care about human rights and freedom of speech. And I think that strongly protects the very essential meaning of art." The world-first exhibition, Andy Warhol/Ai Weiwei, explores the mutual conceptual interests of the two artists.
More than 300 works are being presented, including rare and never-seen-before works by Warhol and new commissions by Ai.