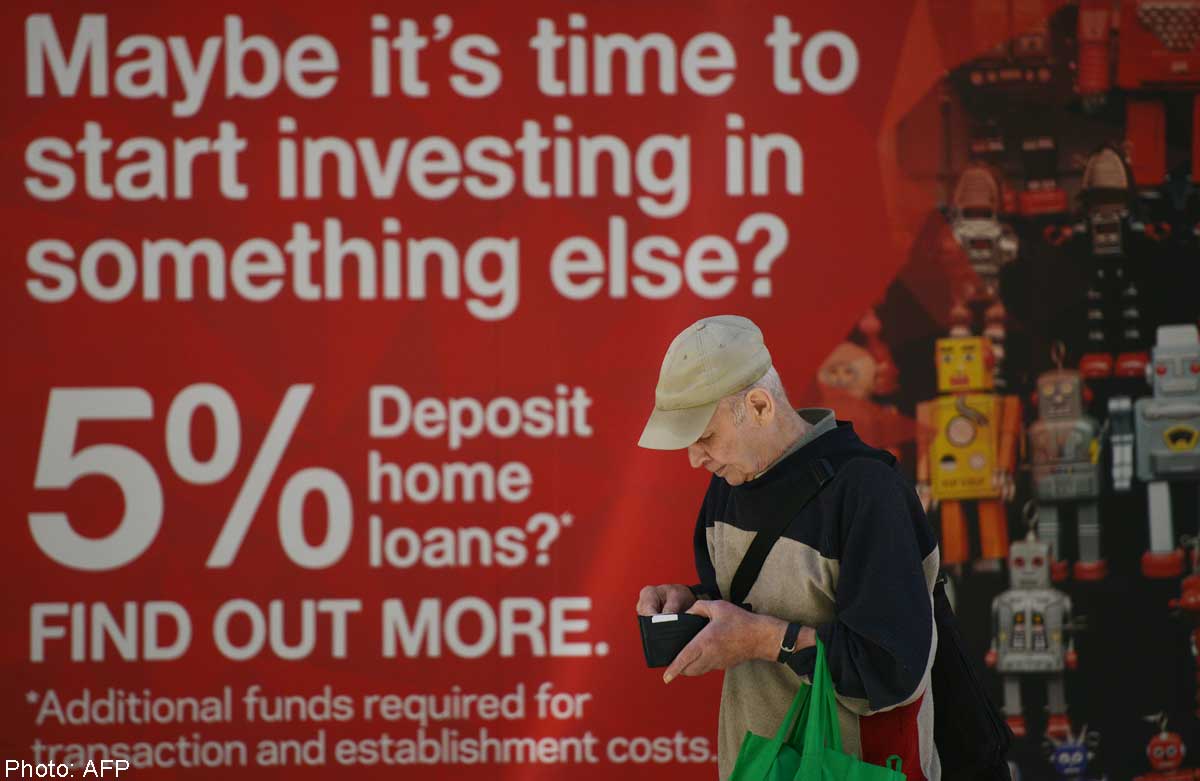 CANBERRA - Australia has slashed its foreign aid budget by almost Aus$1.0 billion (S$1.07 million) with Asian and African countries bearing the brunt, according to budget papers released Tuesday.
The aid budget will fall by Aus$980.2 million to Aus$4.1 billion in 2015-16. Asia is among the hardest hit, with humanitarian support for the region - not including East Timor, Cambodia and Nepal - cut by Aus$522.5 million.
Indonesia, the largest single beneficiary, will see its allocation plunge by Aus$542.5 million to Aus$323.0 million for 2015-16, although officials denied it was related to Jakarta's execution of two Australians last month.
Sub-Saharan Africa aid was reduced by about 70 per cent to Aus$31.8 million.
In contrast, aid for Pacific nations such as Papua New Guinea, the Solomon Islands and Vanuatu would fall by Aus$43.3 million to Aus$911.3 million.
Five new overseas missions in Qatar, PNG, Indonesia, Mongolia and Thailand will be opened at a cost of Aus$98.3 million, the government added.
Canberra has sought to rein in its budget deficit amid falling revenue as commodity prices plunge and as wages growth remain weak.
The papers stated that forecast tax receipts had fallen by Aus$52 billion over the four years to 2017-18 since last year's budget.
Treasurer Joe Hockey said no country was specifically targeted by the massive cuts, which were first flagged last year.
"There wasn't any specific targeting of any single country at all," he said, adding that Foreign Minister Julie Bishop had also taken into account recipients' economic growth and where they were located.
"There has been a formula that has been applied by the minister."
There were concerns ahead of the budget announcement that Indonesia might link aid cuts to its execution of two Australian drug smugglers, Andrew Chan and Myuran Sukumaran, in late April, which soured ties.
"Not at all," Hockey said when asked if Indonesia had been singled out.
He added that Bishop had also factored in the countries' own aid donations.
"She considered whether those countries themselves were giving foreign aid. A number of countries that we were giving foreign aid to were actually going and giving foreign aid away themselves," he said.
While there were fears aid to Nepal, which is reeling from a devastating earthquake last month, could be reduced, the South Asian nation will see its annual allocation remain at Aus$15.6 million.