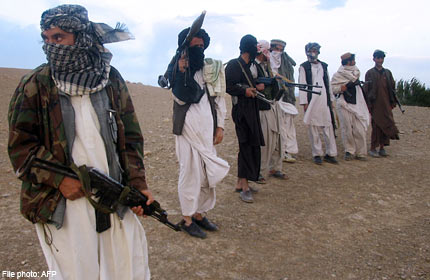 PETALING JAYA - Authorities have yet to determine the identity of the Malaysian who was held hostage, with three others, by the Taliban in Kabul.
The Foreign Ministry is in touch with its embassy in Pakistan to help find out the person's identity. Foreign Minister Datuk Seri Anifah Aman said they wanted to find out, among others, whether the Malaysian was a member of a non-governmental organisation or a foreign company.
"We are still waiting for details about who the Malaysian is and what he is doing in Afghanistan," he said when contacted.
Malaysia does not have an embassy in Afghanistan.
Media reports stated that five militants stormed a guesthouse used by a US-based aid group and kept four people hostage for several hours.
A presidential election is slated in Afghanistan for April 5, which the Taliban wants to thwart.
CNN quoted Deputy Interior Minister Mohammad Ayoub Salangi as saying that the four foreigners were safe now.