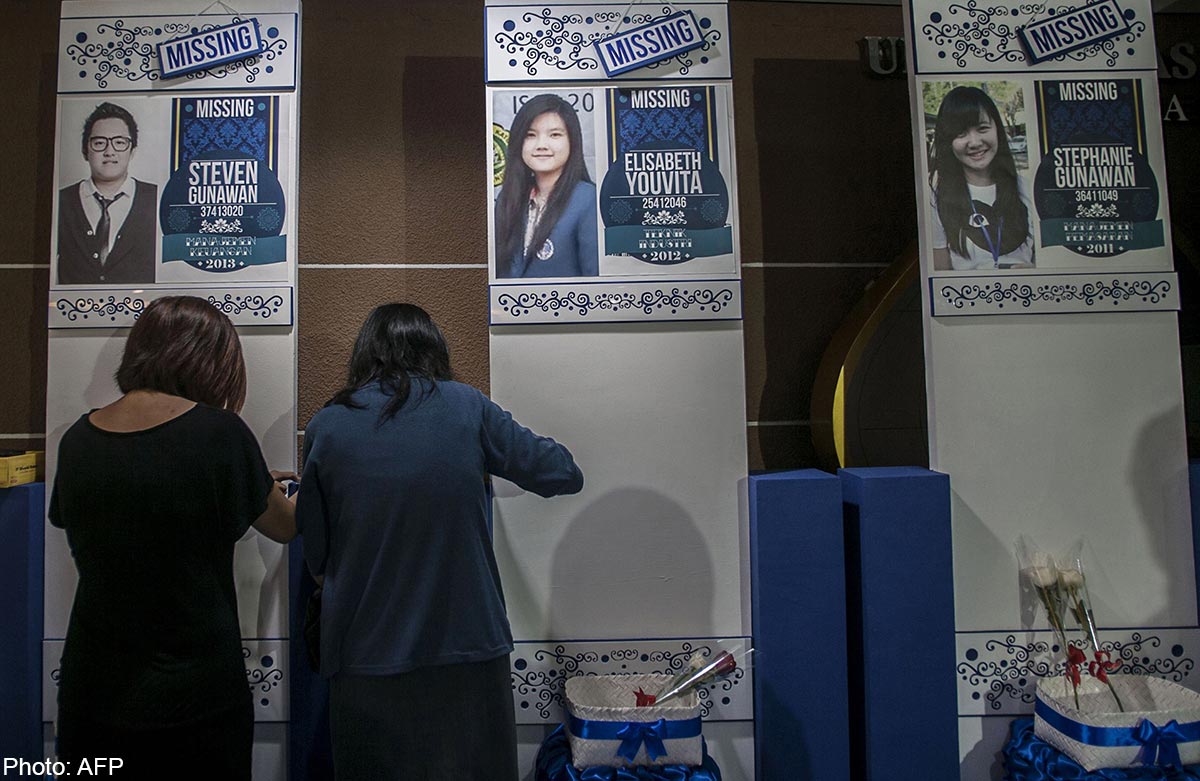 JAKARTA - Bad weather and strong currents hindered recovery operations for the fuselage of Indonesia AirAsia Flight QZ8501 yesterday, leaving officials to consider retrieving any bodies inside one by one as a last resort.
Rescue officials are hoping the fuselage can still be lifted from the seabed.
"It has been a very challenging day for all personnel who are facing strong winds, heavy rain and currents of five knots or more... We could not lift the main body (of the plane)," Mr S.B. Supriyadi, operations director of Indonesia's search and rescue agency Basarnas in Pangkalan Bun, Central Kalimantan, told The Straits Times.
Nearly three weeks have passed since Flight QZ8501 from Surabaya to Singapore plunged into the Java Sea in stormy weather, with 162 people on board.
It was only within the past five days that crucial parts of the plane - its flight data recorder and its cockpit voice recorder - have been retrieved. A Singapore naval ship located the fuselage on Wednesday.
About 130 divers are involved in the search operations, some of whom spoke of how they were forced to rest after diving for too long in depths of 30m, and suffering nose bleeds and vomiting.
After the main finds, the number of ships on Day 19 of the search operations have been reduced by more than half from earlier this week. All foreign ships, except for one China ship, have left the search, said Basarnas chief Bambang Soelistyo.
"I have reduced to increase efficiency because we are more focused now... So our operations over the next days will be assessed on a day-to-day basis. If the total strength is not effective, not efficient, then I will say it has to close, but this is only when I get the instructions," he told reporters in Pangkalan Bun.
The priority was still to locate the 112 missing passengers, he said.
Investigators are focusing on what happened to the plane during its final minutes.
The chief of Indonesia's National Transportation Safety Committee, Mr Tatang Kurniadi, told The Straits Times that his office has downloaded all data from both recorders.
"The download was smooth and the data seems to be in good condition, but we will know for sure only when we start analysing soon," he said of the agency in charge of investigating the crash.
zubaidah@sph.com.sg

This article was first published on January 16, 2015.
Get a copy of The Straits Times or go to straitstimes.com for more stories.