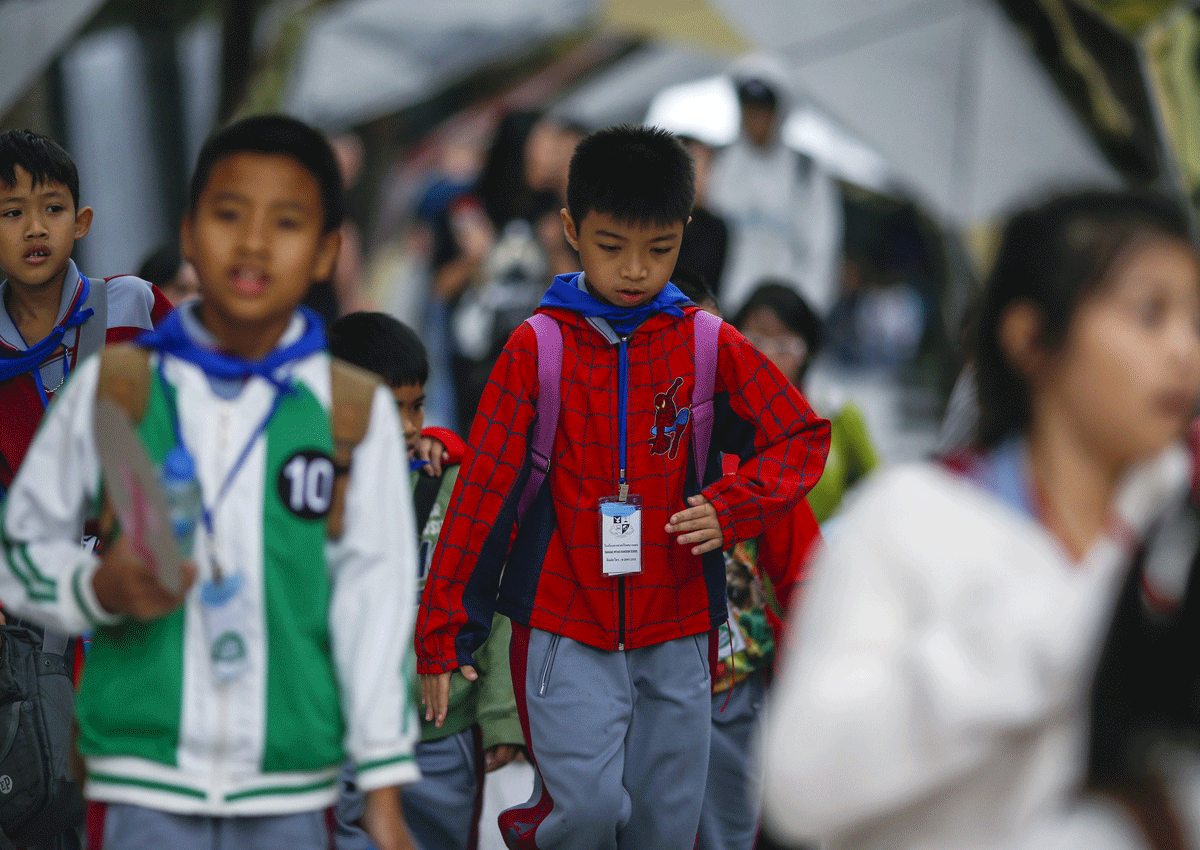 Snow, sleet and icy winds across Asia cause deaths, flight cancellations and chaos as areas used to basking in balmier climates struggle with record-low temperatures. The Straits Times looks at conditions in various places.
---
City folk normally shielded under umbrellas piled on their jackets as Bangkok woke up to a 17.5 deg C chill yesterday.
The sudden cold snap, brought on by high pressure sweeping down from China, provided a refreshing change in the capital , which usually sees temperatures in the high 20s at this time of the year. But the cold weather was not so welcome up north, where farmers fretted about damage to their crops.
On the streets of Bangkok, motorcycle taxi driver Bantheng Phumthonwang, 40, had to layer two T-shirts under his jacket and wear thick riding gloves.
"This weather makes it harder for me because the wind is really cold," he said. "But I am more worried about rain than cold weather."
He added that he did not see any drop or increase in business.
Office workers took the opportunity to pull out their winter wear and take midday strolls that would normally drench one in perspiration.
Communications executive Aujcharapa Wangsawang said: "I get to dress up, wear a coat and look more fashionable in my office wear.
"And even though I feel lazy this morning, the weather makes me enthusiastic about going for a run."
In January 2014, Bangkok had its coldest day in 30 years when the mercury plunged to 15.6 deg C.
The mercury yesterday dipped far lower in the upper reaches of the kingdom. In the northern-most province of Chiang Rai, it was 8.6 deg C at 7am, according to data from the Thai Meteorological Department. At 4pm yesterday, the temperature there had barely edged up 1 deg C.
Meanwhile, tourists flocked to Doi Inthanon, the country's highest peak, where temperatures reportedly dropped to 3 deg C.
The cold appears to have claimed at least one victim. According to the Bangkok Post, a 61-year-old man from Sakon Nakhon province was found dead near his stove yesterday morning.
The meteorological department expects the cold spell up north to last another week or so, although Bangkok should warm up in about two days.
"The temperature change may help ease the (existing) drought in some areas where there is also rain, but not much because it's just temporary," its director-general, Mr Wanchai Sakudomchai, told The Straits Times.
However, the swings in temperature are making strawberry farmer Wittaya Narata uneasy. The chief of a 20-member strawberry farmers' network in Chiang Mai province told The Straits Times over the phone: "Cold weather makes our strawberries bigger and tastier, but sudden changes in temperature reduce their quality."
tanhy@sph.com.sg

This article was first published on January 26, 2016.
Get a copy of The Straits Times or go to straitstimes.com for more stories.