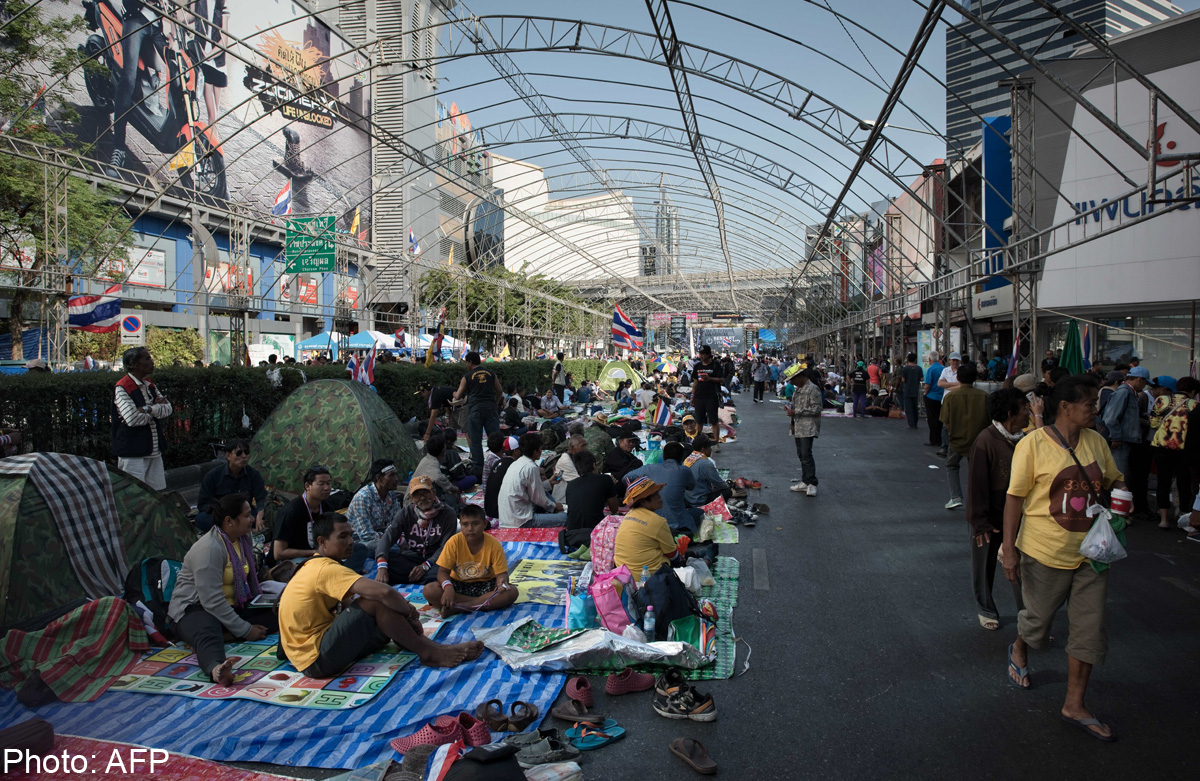 BANGKOK - Pathumwan intersection was chosen as the new main rally site for the People's Democratic Reform Committee (PDRC) because of its good "feng shui", Dangkamon Na-Pombejra, head of Chulalongkorn University's Department of Dramatic Arts, said yesterday.
The co-organiser of the Pathumwan stage said the intersection was an area that was safe and a good location for shooting pictures. Yet it was also easy for anti-government protest leader Suthep Thaugsuban to move if he wanted to march to other rally sites.
"The PDRC leaders once thought of having the main stage at Ratchaprasong intersection. But someone said it was the same spot that the pro-government red-shirt protesters had gathered - so we should let them have their great memories," he said with a laugh.
Dangkamon revealed that his set-up at the site was for three days only, but said he did not know how long the battle will last.
He said several well-known people would take part as speakers, such as energy expert ML Kornkasiwat Kasemsri, former Engineering Institute of Thailand president Tortrakul Yomnak, and radio anchor Fongsanan Chamornchan. But he has also invited musical bands to join, such as the Blue Sapphires and the CU Band.
Dangkamon, who directed the acclaimed "Spring Awakening" and "Siam Niramit", became the co-organising chief after the PDRC closed the capital for half a day on December 22, and held rallies at five stage sites. He said stage programmes were managed by three parties - academics from Chulalongkorn University (CU), Thammasat Alumni for Thailand's Evolution (TTE), and PDRC core leader Satit Wongnongtoey. CU will run morning events and co-organise with TTE for afternoon events, before the PDRC takes over control in "prime time", in the evenings.
The stage, LCD projectors, and audio equipment were brought from the Rajdamnoen rally site.
Meanwhile, Wasan Paileeklee, a key member of TTE, said his group decided to join the Pathumwan rally as strong supporters of the protest, by inviting guest speakers and setting up an exhibit on political knowledge at the site. He said his group would today officially hand the rally stage over to the PDRC, given that Suthep was marching to visit many sites yesterday.
He said CU and TU had a long-term relationship. That was why TTE came to this rally stage.