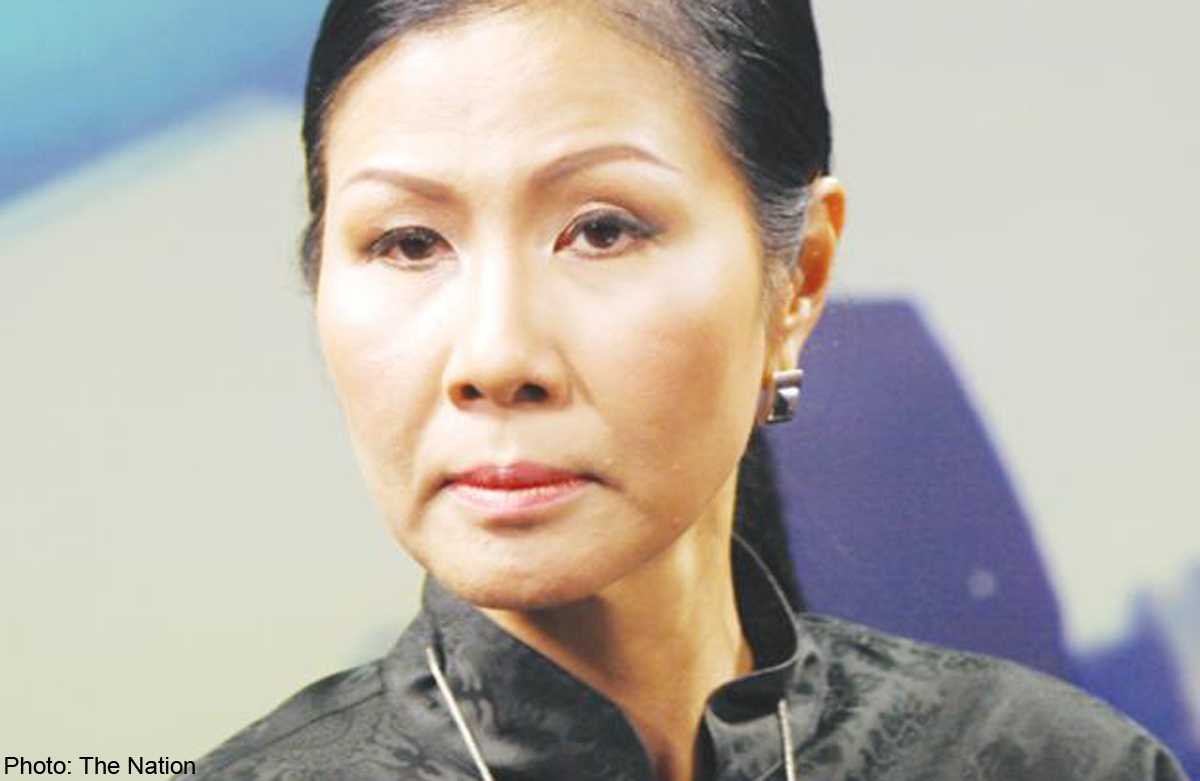 In a bid to rebrand Thailand's tourism sector, Tourism and Sports Minister Kobkarn Wattanavrangul has decided to propose some temples along the Chao Phraya River to Unesco's World Heritage Committee and promote its World Heritage river cruise plan.
Speaking at a seminar in Phuket hosted by Siam Commercial Bank, Kobkarn said Thailand needed to rebrand its tourism industry to encourage repeat visits, and World Heritage river cruises were part of the plan for next year.
"Most tourists visit Wat Phra Kaew, but some temples along the Chao Phraya River are important as well, and the river is well known among foreign tourists," she said.
Next year, the ministry targets 29 million tourists, contributing Bt2.2 trillion in revenue, compared with this year's expectations of 25.5 million tourists and revenue of Bt1.8 trillion.
Kobkarn said her ministry would also focus on collecting accurate data on tourism, which will be useful for long-term planning.
Still, she said, the number of tourists was not as important as their quality, so the ministry wants to see people staying longer, as this would boost per capita spending. She noted that although the number of tourists in Phuket was increasing every year, spending per head had not increased much.
According to SCB's Economic Intelligence Centre, spending per head of travellers in Phuket averaged Bt33,346.
Phuket is the No 2 Thai destination of foreign tourists, after Bangkok.
Kobkarn said Thailand should think seriously about rebranding, as several countries are promoting their own tourism industries as key sectors for boosting their economies. And they are all trying to tap the huge China market.
"Chinese tourists have many levels, and the new trend that we found is the increase of independent Chinese travellers. This shows that Chinese travellers have enough quality to be worth tapping," she said.
She added that Thailand should try to lure more mid-to-high-end travellers as they have high purchasing power.
Kobkarn said the tourism sector needs an intelligence and information unit in order to provide in-depth, analytical data for operators as well as tourists, especially those from overseas.
"The Thai tourism sector is more developed than other countries in the region in terms of products and services, but our weakness is that there are too many sources of information and some cannot be trusted," she said.
The private sector has called on the government to provide real and trustworthy data because correct information can help operators run their businesses more efficiently.
The ministry, however, will take months to establish an information centre because it needs to compile data from many different sources.
National tourism organisations in many countries, including Singapore, Malaysia and Hong Kong, have already developed a database and have made it widely available.