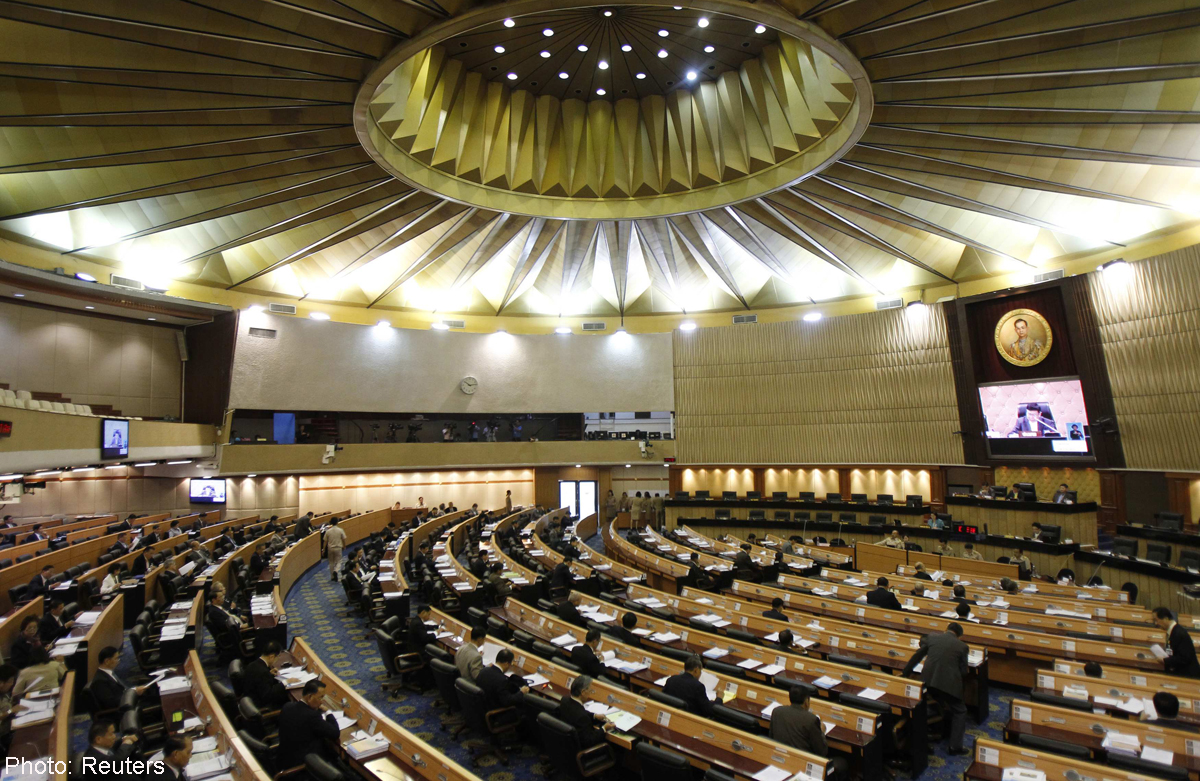 An important bill against torture and abduction - allegedly condoned by some state officials when dealing with criminals - will go into effect soon after passing a public hearing this month.
Thailand became a signatory in 2007 to a United Nations convention that designates torture and abduction, either by criminals on victims or by police on dangerous outlaws, as crimes against |humanity. It also became a signatory in 2012 to the International Convention for the Protection of |All Persons from Enforced Disappearance.
The National Legislative Assembly (NLA) discussed the bill on December 22.
Thailand's Criminal Code regards torture merely as an assault and abduction as a restraint of one's freedom, while imposing no lengthy imprisonment on those who kill their hostages after kidnapping them.
Many missing-person cases in Thailand are related to political or national security issues, and police suspected of involvement in high-profile abduct-and-kill cases serve short prison terms or even remain in the service.
A committee under the Rights and Liberties Protection Department will push forward the efforts to the Justice Ministry, and a public hearing is possible on January 12 - a date scheduled already, the department head Narat Sawetanan said recently.
If approved, the draft will be forwarded to the Cabinet for approval, the Council of State for legal review and the NLA for enactment. Narat did not specify a timeframe for this to be completed.
Various human-rights groups have held discussions that came up with proposals and new conditions to the Justice Ministry's version of the bill, which resulted from ideas that were debated by activists and victims of abuse.
Remove political influence
They also said special committees to be set up under the bill be made up of professional, independent people - not department officials - so they are not influenced by politicians and senior officials.
Suggested amendments to the draft bill include a clause on intimidation of relatives of hostages or missing people by police or state officials. Victims are mostly activists, minority groups or people without Thai nationality, and people living in areas where special policies are in effect, including those in the deep South where an insurgency is active.
Police or state officials are often reluctant to hear or take complaints against colleagues from relatives of victims and hostages. Immediate investigations into such accusations are rare and slow, and complainants are not protected or can be subject to intimidation. These acts must be penalised immediately and effectively in the bill, they said.
Those convicted for torture, intimidation, kidnapping or abduction and murder are not eligible for pardon in any case, even in special situations such as martial law, the groups demanded. Treatment and therapy for torture victims must be provided by experts in the field and psychiatrists.
The bill must provide for compensation and rehabilitation of the victims immediately and sufficiently, participants in the talks said.
People convicted in abduction cases must be penalised with or without the bodies of victims being found, and their relatives' rights to hear all facts about their missing loved ones must be guaranteed and delivered in this bill, they urged.
Protection of relatives, complainants or witnesses in missing-person cases is mandatory either at the department's initiative or upon their request, and protection must be conducted by officials from other agencies that the accused are not assigned to. Participation of relatives in the investigation into abductions needs to be permitted.
Concerned members of the public must be allowed to inspect government detention facilities to help authorities and the department's committees make sure that missing people were not wrongly detained or hidden by their abductors in prisons or detention facilities.