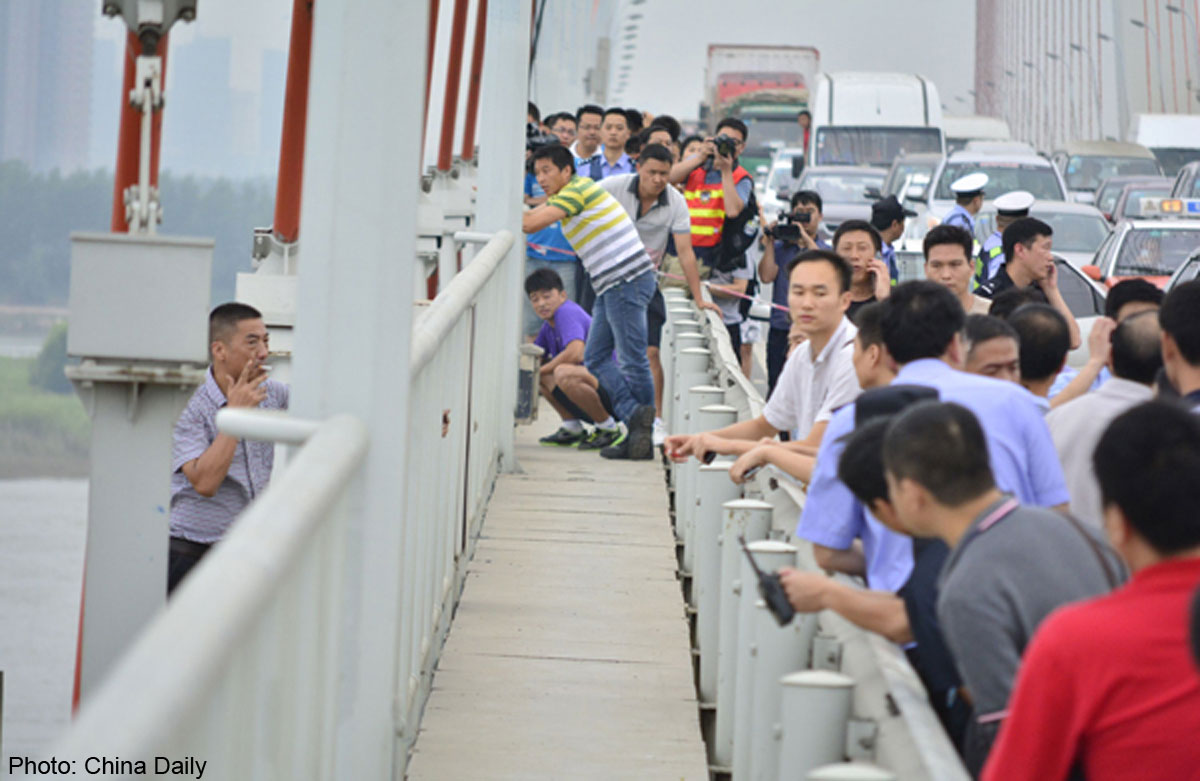 CHINA - Police in Hubei province arrested a bus hijacker after a standoff of nearly six hours on Friday. No casualties were reported.
Police said that after hijacking the bus, the man demanded to see his ex-wife.
The incident occurred at about 2:30 pm in Wuhan, Hubei province, when the bus went across Baisha Bridge. Police arrived at the scene soon after the hijacking was reported at 2:38 pm.
The bus was carrying 36 passengers and was heading from Wuhan, the provincial capital, to Xiantao, also in Hubei.
According to police, the hijacker is a man surnamed Ding from Xiantao. The 43-year-old, who has a history of drug abuse, was sent to prison for arson in 2008, and after his release was detained twice for drug use, in 2012 and in March of this year, the police said.
A police officer on the scene said the man hijacked the bus by suddenly confronting the driver with a fruit knife as the vehicle was crossing the bridge. The man didn't make any demands at that time, the officer said.
After officers from Wuhan's Hanyang district arrived, the man asked to see leaders of the Wuhan public security department, the officer said.
Ding forced the driver out of the bus when the public security leaders arrived, and police officers led passengers out of the bus to a safe area.
Ding then released the driver, jumped over a fence on the bridge and stood behind a guardrail, refusing to surrender.
During the standoff with police, Ding asked to see his ex-wife, the Hubei police said on the department's micro blog.
He then agreed to come back to the bridge and surrender at 8:20 pm after being told his wife was on her way to Wuhan.
No passengers were hurt. The driver sustained slight injuries to his thumb and index finger. The bus was not damaged.
Contact the writers at zhoulihua@chinadaily.com.cn and
houliqiang@chinadaily.com.cn