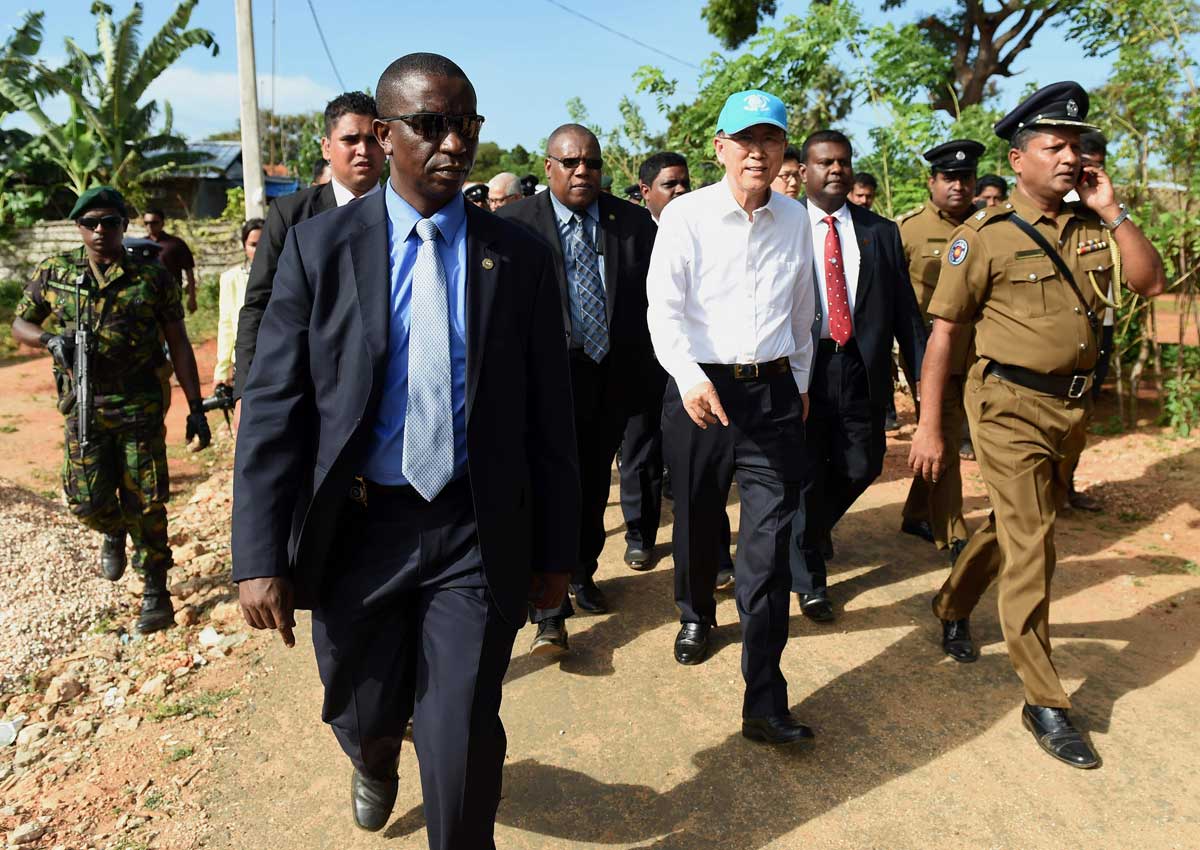 The curtains might be coming down soon on Mr Ban Ki Moon's 10-year tenure as secretary-general of the United Nations, but a new political future could be awaiting him back in South Korea.
Speculation has been rife in recent weeks that he will run in next year's presidential election, and various opinion polls have ranked him as the hot favourite ahead of other likely contenders.
Given his credentials and illustrious diplomatic career, including 37 years of foreign service before snagging the UN's top post, Mr Ban, 72, is deemed the ideal candidate to inspire and lead the nation through times of political disarray and economic turmoil.
While he has yet to clearly indicate his intention to run - his UN term ends on Dec 31 - signs of his interest have already emerged.
In the middle of last month, he told a group of South Korean parliamentary leaders at a meeting in New York that he would be back home before mid-January, two weeks after his term ends.
Asked if he had "something major" to announce on his return, he said: "I'd like to have the opportunity."
Observers said the immediacy of his return could mean that he is keen to engage in political activities early or to announce his presidential bid.
More recently, former prime minister Kim Jong Pil was quoted in reports as telling political sources that Mr Ban had "clearly made up his mind" to run for president. Mr Kim did not elaborate.
The ruling conservative Saenuri Party is reportedly courting Mr Ban as it is lacking a strong presidential candidate to field against opposition hopefuls Moon Jae In and Ahn Cheol Soo, who are trailing behind Mr Ban in support ratings.
Born to a humble family in rural Eumseong county in the central province of North Chungcheong, Mr Ban was an ace student who in 1962 famously won an English speech contest and got to fly to Washington to meet then United States President John F. Kennedy.
After graduating in international relations from the top-ranked Seoul National University, he joined the Foreign Ministry in 1970 and was foreign minister before assuming his UN role in 2007.
As UN chief, he has promoted sustainable development, advocated women's rights and strengthened peace efforts.
While his performance drew mixed reviews in the international arena, he remains loved and admired by many in South Korea.
He is, after all, the first Korean to lead the UN.
There are also hopes that he can do more to reduce tensions on the Korean Peninsula and press North Korea to abandon its nuclear weapons programme.
He tried last year to visit the inter-Korean Kaesong industrial complex, but the trip was cancelled at the last minute by North Korea.
Mr Ban's ardent supporters are split in their views of his post-UN options.
Some have started civic groups to support him as a potential presidential candidate, while others have expressed hopes that he would just end his diplomatic career on a high note.
Meanwhile, the opposition faction has challenged Mr Ban's capabilities to run the country, arguing that he has no experience in domestic politics or public service.
South Korea is facing rough times ahead as its economy stagnates, and people are growing increasingly worried about a bleak future.
Its Parliament is also in chaos with the ruling and opposition parties constantly locking horns over numerous issues and Bills with no resolution in sight.
Yonsei University political science professor Moon Chung In said it was too early to tell if Mr Ban would really run for president.
"He might be a good candidate in dealing with inter-Korean relations and promoting national cohesion and integration.
But he might be weak in (driving) the economy as he has not been dealing with economic issues."

This article was first published on Oct 10, 2016.
Get a copy of The Straits Times or go to straitstimes.com for more stories.