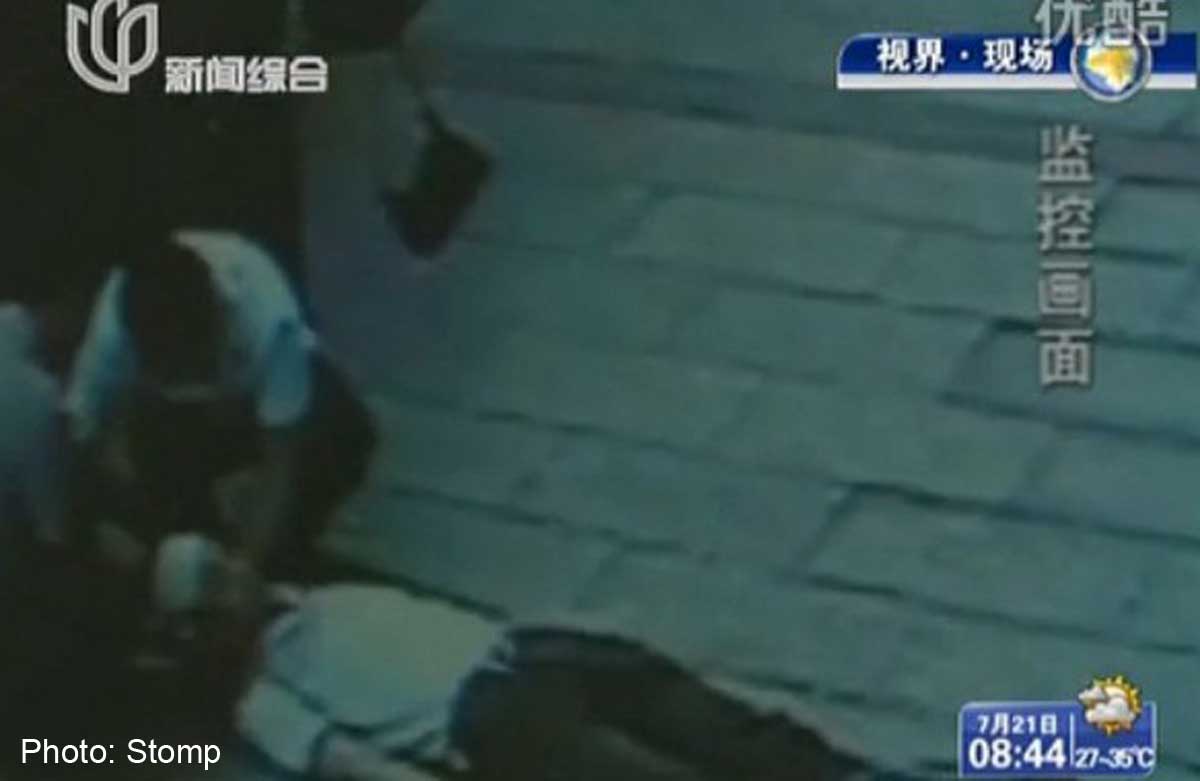 QUANZHOU, China - A young man has died after a glass panel which was part of a safety barrier on a nearby building fell and hit him on the head.
At around 6pm on July 17, a man, surnamed Wong, was sitting on his motorbike and having a chat with his friend outside the Xiang Jiang Homeland building in Quanzhou, China, when a glass panel fell and hit him on the head.
According to a news report, the reporter said he was bleeding profusely from the head and was sent to the hospital immediately.
However, on July 19, Wong passed away in the hospital due to severe injuries.
After the incident, an investigation found that the glass panel, which was part of a safety barrier on the fourth floor of the building, had not been properly installed.
The group of people who went to investigate said the glass panels were installed with imperfections and the exterior of the glass was not even glued on properly.
Without the proper installation, it was easy for the glass panel to dislodge.
The news reporter added that there was no safety net or barrier to protect pedestrians if anything fell from above, as the road below was used by pedestrians and students from the primary school opposite the building. Police are currently investigating the incident.
Visit STOMP for more stories.