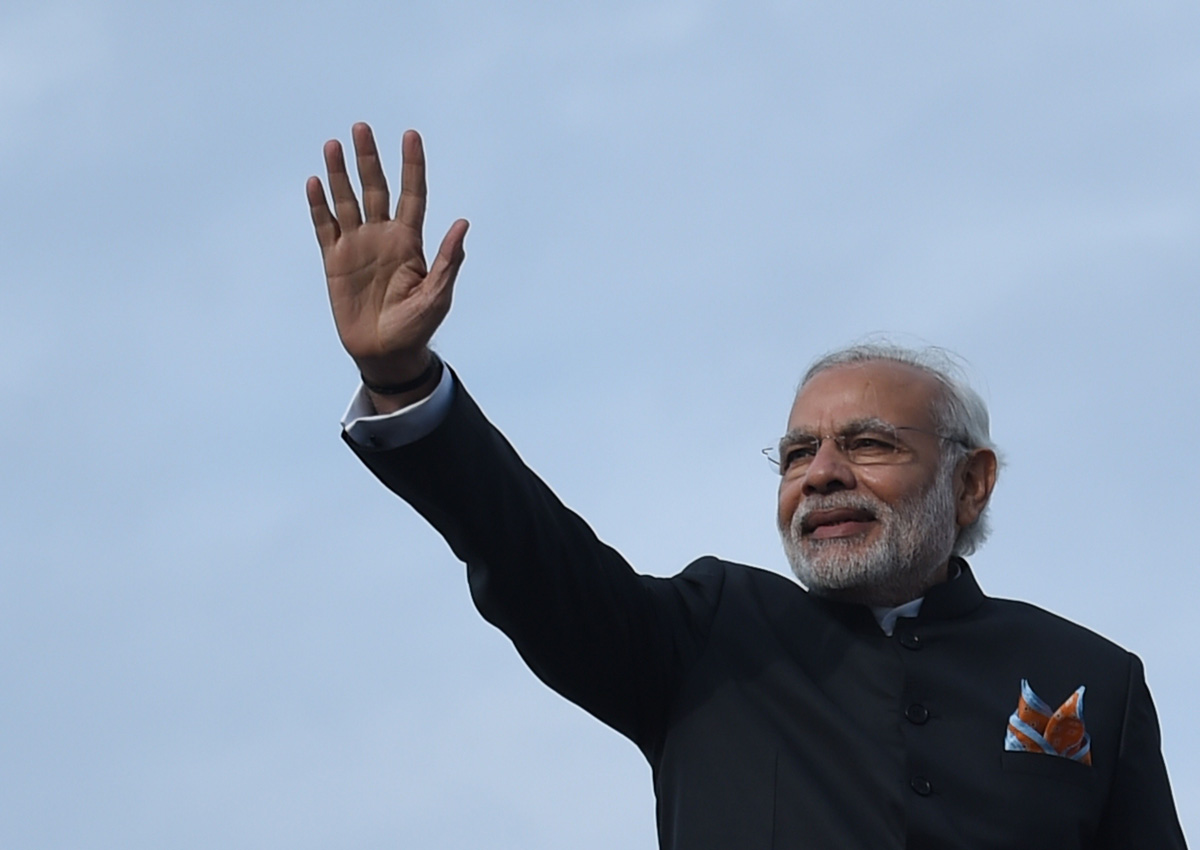 India's politics will remain fraught with tension between the ruling Bharatiya Janata Party (BJP) and its rivals even as its economic growth is forecast to exceed 7 per cent.
The opposition Congress party has accused the BJP of waging a "political vendetta" against its party president Sonia Gandhi and her son and party vice-president Rahul. Both are embroiled in a corruption case brought by BJP leader Subramanian Swamy. It is related to the sale of assets of a defunct newspaper.
Though the case is now before the courts, Congress has disrupted parliamentary sessions over it.
Analysts noted that if Prime Minister Narendra Modi hoped to push through sweeping reforms such as the Goods and Services Tax (GST), which require parliamentary approval, he would have to work at hammering out a working relationship with the Congress and other opposition parties.
"It will be a challenging year for the government whether in politics or in the economy," said political analyst Sudhir Panwar.
Still, the overall view on the economy remains positive with the International Monetary Fund predicting economic growth of 7.5 per cent for India this year, making it one of the world's fastest-growing economies.
The government has so far been able to keep a check on food and fuel subsidies but still needs to work on improving the ease of doing business, promoting manufacturing and stemming flagging exports. Last year, exports of goods fell to US$174.3 billion (S$246.5 billion), down 18.5 per cent over the previous April-November period, the Commerce Ministry said.
Political analyst Pratap Bhanu Mehta, writing in The Indian Express, said "huge doubts linger over the government's ability to inspire confidence in private investors".
Others see this year as a test for the mega initiatives launched in quick succession last year, including "Make in India" to push manufacturing and "Digital India" to create high-speed digital highways.
"The next 12 months will be all about consolidation and whether in Mr Modi's second year in power, the schemes and initiatives he launched will make a difference and push economic growth," said Mr Rishi Sahai, managing director of Delhi-based consultancy Cogence Advisors.
An area of concern remains the activities of fringe and right-wing elements who have been emboldened by the BJP's rise to power.
Last year's killing of a Muslim blacksmith by a Hindu mob convinced he had beef in his house and communally charged statements made by federal ministers had tarnished the image of Mr Modi, who promised to protect minorities.
The BJP was accused of playing the communal card ahead of state elections in Bihar where it lost to an alliance led by regional parties.
Regional parties are expected to again dominate in state elections to be called in Tamil Nadu, West Bengal and Assam.
On the foreign front, India has to push ahead with improving ties with Pakistan following Mr Modi's surprise visit to Pakistan on Christmas. It also needs to balance warming ties with the United States, Japan and Australia on one side and with China on the other.
"India has a growing interest in the Pacific and the South China Sea which brings new challenges like what kind of position should India take if tensions over territorial disputes worsen," Professor Chintamani Mahapatra of Jawaharlal Nehru University said.
"The other question is: Will India go ahead with talks with Pakistan in spite of divisions in domestic politics? Managing domestic politics remains the biggest challenge for the government."

This article was first published on Jan 3, 2016.
Get a copy of The Straits Times or go to straitstimes.com for more stories.