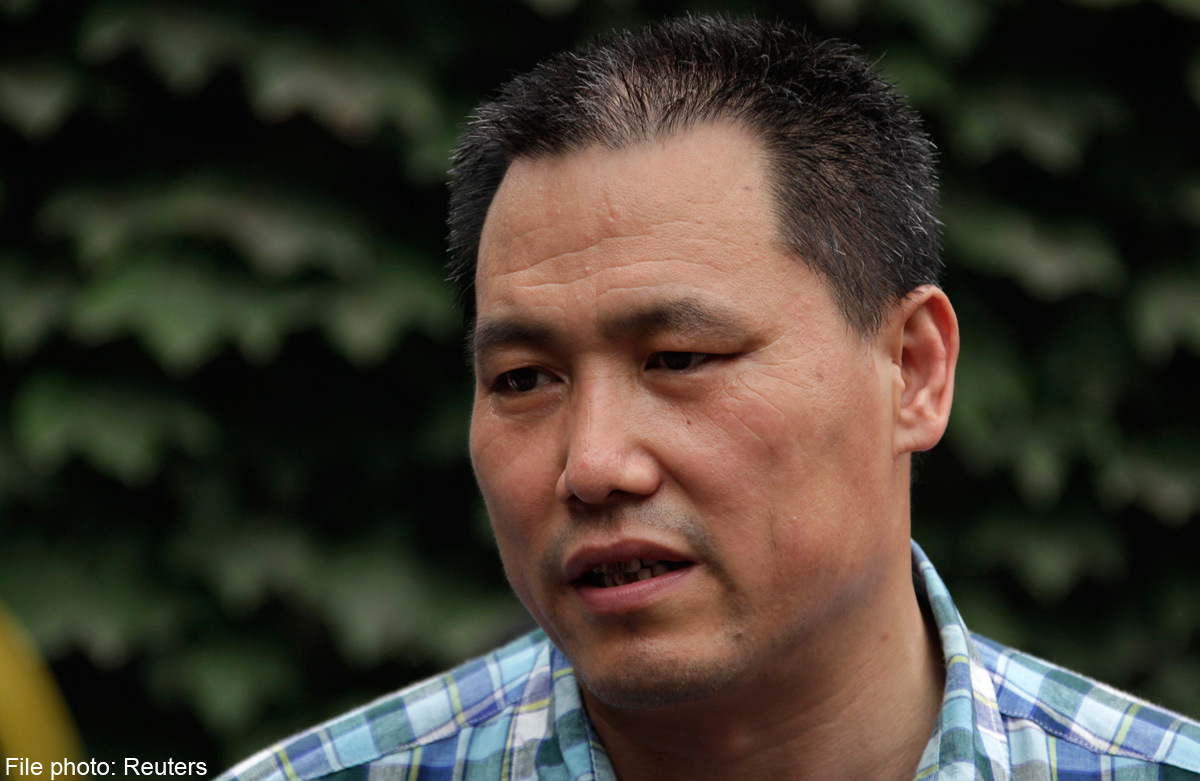 BEIJING - Chinese police said on Friday they had arrested a prominent human rights lawyers on charges of causing a disturbance and illegal access to personal information, in a case that has sparked an outcry among rights workers in China and the West.
Pu Zhiqiang, one of China's most outspoken dissidents, was detained last month after he attended a meeting in a private home to commemorate the bloody suppression of pro-democracy protests in Tiananmen Square in 1989.
Police also detained four other activists but later released them.
Beijing police had formally arrested Pu on "suspicion of the crimes of causing a disturbance and illegal access to the personal information of citizens after approval from the prosecutors", the police said on their official microblog.
"As for Pu Zhiqiang's other alleged crimes, the public security organs will conduct further investigation," the police said.
Pu's lawyer, Zhang Sizhi, declined to give details of the investigation and whether Pu would admit guilt, saying Pu had told him not to give out such information.
In a statement posted on the Internet on Thursday, Zhang said Pu could face a long jail term.
A formal arrest usually leads to indictment and, ultimately, conviction in China, where courts are controlled by the Communist Party.
If Pu is indicted and tried, his case will be the latest prosecution of an internationally recognised dissident since the January sentencing of Xu Zhiyong, a rights advocate jailed for four years after he called on officials to disclose their wealth.
The charge of "causing a disturbance" carries a jail sentence of up to five years, while the charge of "illegal access to the personal information of citizens" carries a maximum jail term of three years.
The United States and the European Union have urged China to release Pu and other activists. Beijing rebuked the United States for its call saying it had no right to demand that criminals be freed.
Pu, 49, a free-speech lawyer, has represented many well-known dissidents, including artist Ai Weiwei and activists of the "New Citizens' Movement", a group that has urged Chinese leaders to disclose their assets.
He also opposed forced labour camps, which the government has abolished, and he was featured prominently in state media for that campaign - unusual for a government critic.
He has also criticised officials and called for the cremation of Mao Zedong, who is embalmed in a mausoleum in Beijing, saying he "is not any better than Hitler".
Addressing the gathering on the afternoon of May 3, Pu said he never regretted participating in the 1989 protests as a student. "If I have to pay a price for June 4, I will do it," he said, according to people there and lawyers representing the detained activists.
President Xi Jinping's administration has stepped up pressure on dissent, detaining and jailing activists, clamping down on internet critics and tightening curbs on journalists in what some rights groups call the worst suppression of free expression in recent years.