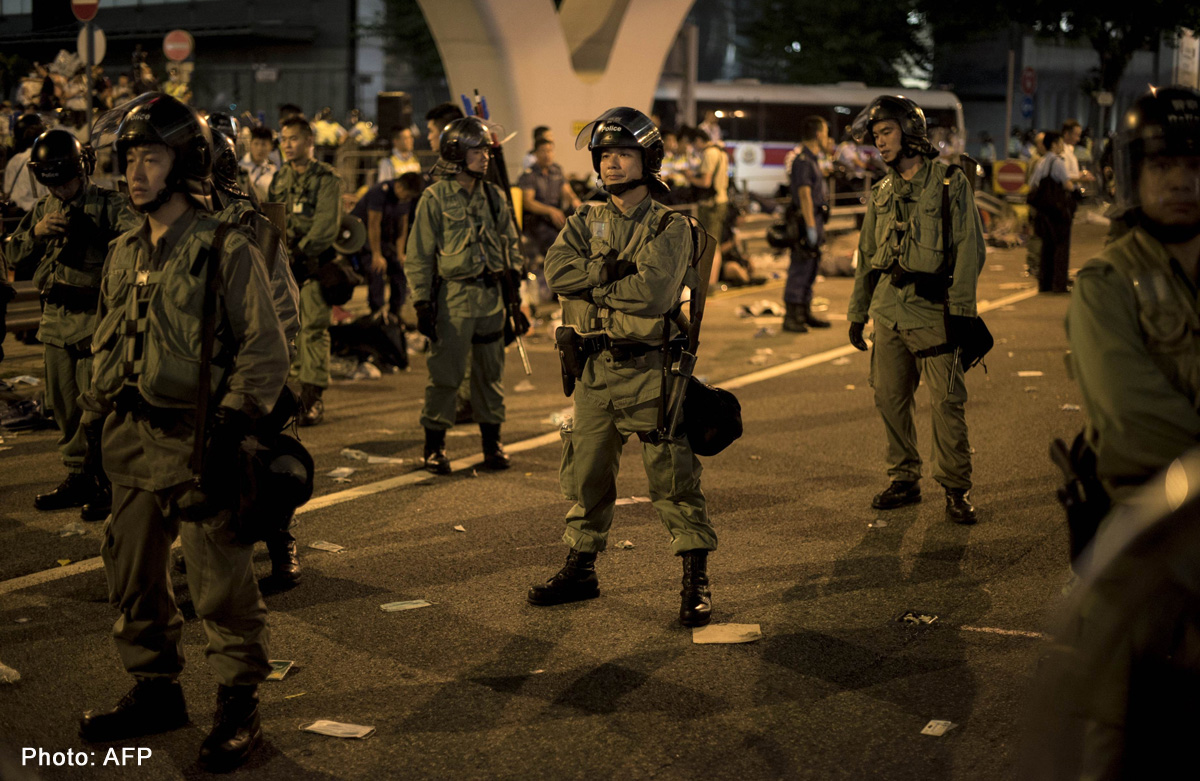 BEIJING - China's government is confident Hong Kong authorities can handle demonstrations in line with the law, state media reported Sunday, as tens of thousands of pro-democracy protesters took to the city's streets.
Paraphrasing a spokesperson with the Hong Kong and Macau Affairs Office of China's State Council, the official Xinhua news agency report also said Beijing "firmly opposes all illegal activities that could undermine rule of law and jeopardise 'social tranquility' and it offers its strong backing" to the Hong Kong government.
Xinhua described the demonstration in the semi-autonomous Chinese city as an "illegal gathering".
China has stationed a military garrison in Hong Kong since it resumed sovereignty over the former British colony in 1997.
The Xinhua report came as demonstrators brought parts of central Hong Kong to a standstill on Sunday. A week of protests dramatically escalated with police firing tear gas.
The State Council, China's cabinet, reasserted Beijing's control over Hong Kong in a policy "white paper" in June.
And in late August the standing committee of China's rubber-stamp parliament, the National Peeople's Congress, ruled out public nominations for Hong Kong's next chief executive in 2017, with candidates for the city's top job to be approved instead by a Beijing-backed committee.