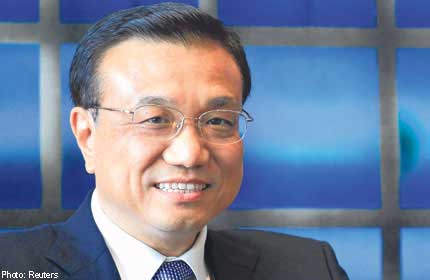 BEIJING - China will reduce service fees charged by 14 government departments, the country's top economic planning agency said on Tuesday, as part of Beijing's efforts to cut red tape and promote reforms.
Chinese Premier Li Keqiang vowed in March, when he formally took office, to massively reduce red tape to revitalise the economy and give markets a bigger role.
The National Development and Reform Commission (NDRC) said charges would be cut for 20 services, effective Oct. 1.
The moves should save companies and individuals about 200 million yuan (S$41 million) a year, the NDRC estimated in a statement issued jointly with the Finance Ministry and published on its website, www.ndrc.gov.cn.
As examples, the NDRC said the fee for filing a trademark application will be 800 yuan instead of 1,000 yuan, while the examination cost for translators and patent agents will be cut by 25-50 per cent.
China will also lower the service charges for notarisation, automobile mortgage registration, private visa re-application, plant quarantine as well as testing of agricultural machinery products, it said.