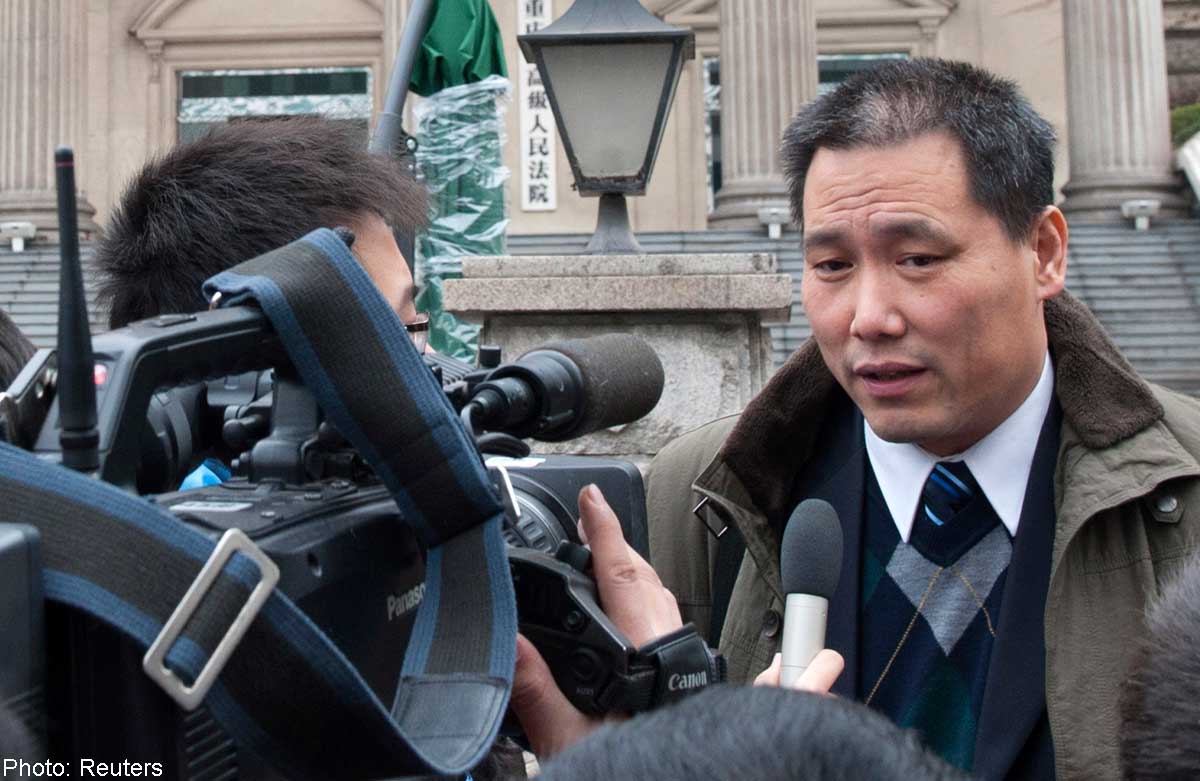 BEIJING - China's top state-affiliated lawyers group has warned its members against "online misbehaviour" and other activities, generating criticism of overreach from within its own ranks, state-run media said Wednesday.
"The All China Lawyers Association may start punishing lawyers for any online misbehaviour" including posting documents about a case before the verdict, the Global Times reported.
Other potential violations include "posting improper comments about cases online to obstruct justice, defaming China's judicial and political system, or damaging litigants' reputation," it said, citing the association's draft regulation.
The proposal has triggered a backlash, with members sending comments to the association's executive board and going online to express their views, the report said.
"Many lawyers wrote on their Sina Weibo accounts that they should be regulated by laws rather than the ACLA, which should protect lawyers' rights rather than restrict them," it said.
The draft regulations come as China's new leaders, who took office in March last year, seek to exert greater control over the Internet, which has become a popular alternative source of information to the tightly censored state-run media.
Authorities have also detained dozens of activists campaigning for greater rights and rule of law, including prominent rights lawyer Pu Zhiqiang last month. He was arrested on June 13 on suspicion of creating disturbances and illegally obtaining personal information.