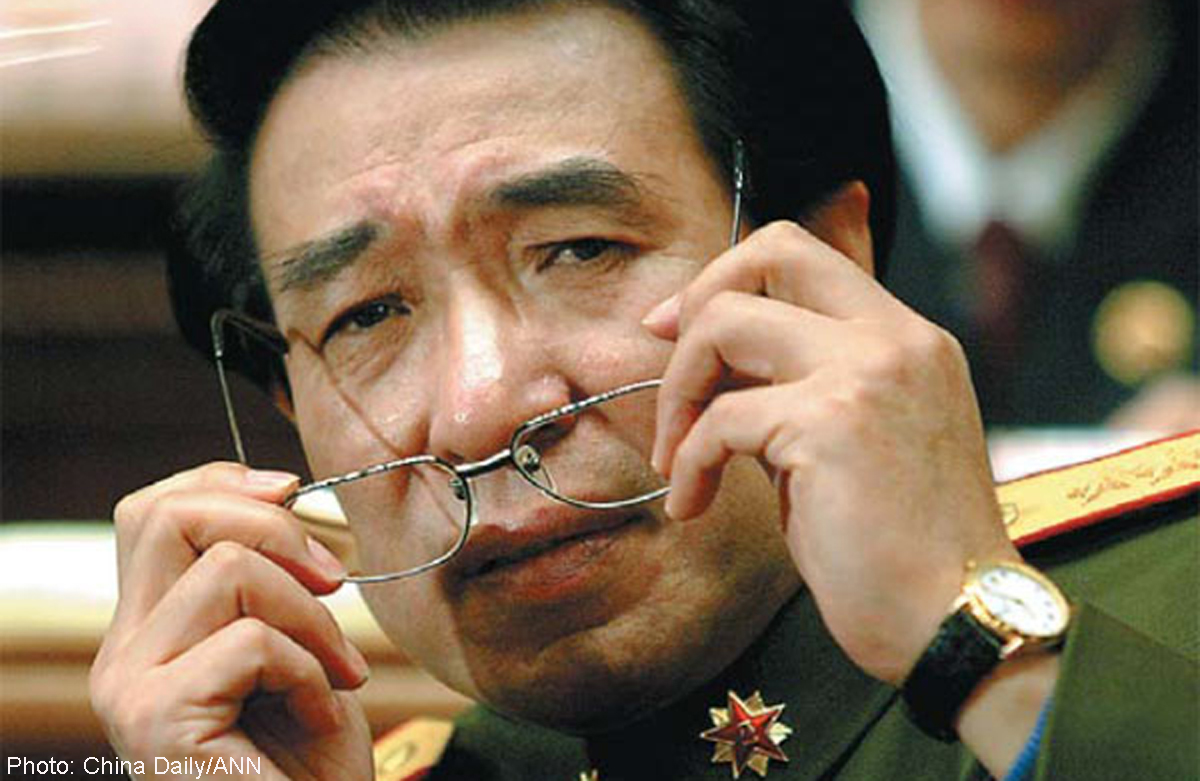 The military pledged to step up its extensive anti-corruption drive on Thursday, shortly after China's top military body finished a yearlong campaign against graft across the nation's military area commands.
The Central Military Commission also issued a document, ratified by the commission's chairman, President Xi Jinping, about building a command loyal to the Party and good at combat, Xinhua said on Thursday.
"In terms of the anti-corruption campaign in the military, no matter who is concerned or how high his position is, we will find him and conduct the proper punishment without tolerance for any corruption," Defence Ministry spokesman Yang Yujun said.
He said at a monthly news conference that the military will continue to deepen the campaign, which already has brought several top-level generals under investigation for legal and disciplinary violations.
Yang's remarks came days after the Central Military Commission urged enhanced efforts to combat graft after the body inspected the seven military area commands of the People's Liberation Army.
"A slew of important problems and clues" have been found since the inspection tour was launched in December of last year, Xinhua reported on Monday, without elaboration.
The tour was part of the Party's sweeping campaign to root out extravagance and corruption since Xi took office last year. Xi has been urging the dismantling of entrenched patronage networks within the Party, a problem that also threatened to limit the PLA's operational capabilities.
In October, Xu Caihou, former vice-chairman of the Central Military Commission, confessed to accepting huge bribes and taking advantage of his position to assist the promotion of other people, becoming the highest profile figure in China's military to be caught up in the war on corruption.
Ma Gang, a professor at the PLA National Defence University, said the anti-corruption campaign helps the army to improve its capability and better shoulder its responsibility, including tackling security challenges faced by the country.
The campaign, which also addresses the buying and selling of senior jobs in the military, could lead to a better promotion mechanism for military officers, so that those with talent will not be cast aside, he added.
The ongoing drive coincided with a reshuffling of military officials.
According to PLA Daily, Wang Jianping, former commander of the armed police force, became a deputy chief of the General Staff of the PLA.
Miao Hua, former head of the Lanzhou Military Area Command, was appointed as the new political commissar of the PLA navy, the newspaper said on Thursday.
A larger list of senior military officers' position changes has also been circulating on the Internet recently, giving rise to speculation that the reshuffle is related to the anti-corruption campaign.
In reference to the list, Yang, the spokesman, said that according to military regulations, the PLA transfers personnel every year and "it is a normal personnel arrangement".