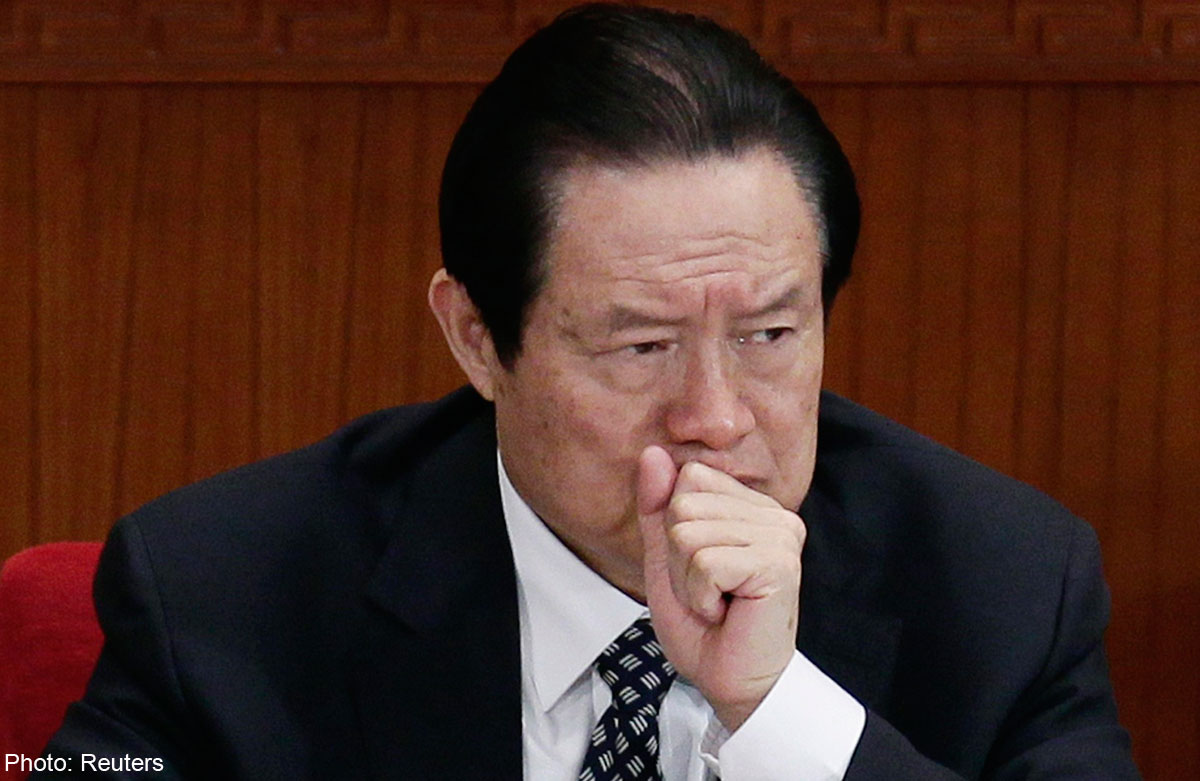 BEIJING - A former vice minister of public security and ally of China's retired domestic security chief, Zhou Yongkang, has resigned from his position as a national lawmaker, state media said, possibly opening the way for criminal charges against him.
Li Dongsheng was formally sacked this week after being suspended last December for suspected "serious discipline violations", a term normally used to refer to corruption.
The news comes as speculation intensifies about the country's former domestic security tsar Zhou, one of the most powerful politicians of the last decade.
China's parliament - whose annual session opens in Beijing next week - has accepted Li's resignation as a member of parliament for southwestern Sichuan province, the official Xinhua news agency said late on Thursday.
It did not give a reason, but the move removes Li's immunity from prosecution as a member of the largely rubber-stamp body.
Li could not immediately be reached for comment.
Li joined the Public Security Ministry in 2009, having previously served as a deputy propaganda minister, and helped oversee security for the 2010 Asian Games in the southern Chinese city of Guangzhou, according to state media. "Li was general manager of the Sichuan branch of China National Petroleum Corporation (CNPC), China's largest oil and gas producer and supplier," Xinhua said in a report in English that was not accompanied by a parallel Chinese version, in a departure from usual practice.
Zhou has been put under virtual house arrest while the ruling Communist Party investigates accusations of corruption against him, sources have told Reuters.
He was Sichuan's Communist Party chief after serving as CNPC's general manager from 1996 to 1998, following his rise through the ranks.
Several of Zhou's men have been removed from their posts, including Jiang Jiemin, briefly top regulator of state-owned enterprises, and more than a dozen officials have been questioned over ties to Zhou.
The government has yet to make an announcement about Zhou. It is unclear if it will put him on trial and risk embarrassing revelations about China's elite becoming public, undermining confidence in the party.
President Xi Jinping has launched a sweeping crackdown on corruption since taking power, warning that the problem is a threat to the Communist Party's very survival.